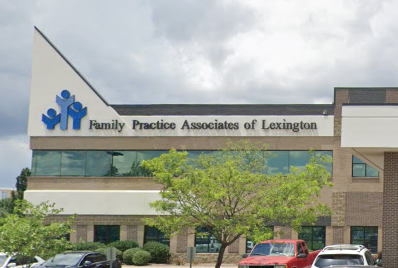 CHARLOTTE, N.C. — Flagship Healthcare Properties announced recently it has acquired a 44,290-s.f. medical office building located at 1775 Alysheba Way in Lexington, Ky. The two-story office is fully leased by Family Practice Associates of Lexington and Baptist Healthcare of Lexington.
Built in 2004 on 2.53 acres, the property is located approximately 20 minutes from downtown Lexington in the growing Hamburg area. It is well-positioned just off Man-O-War Boulevard, less than one mile from I-75 and Lexington's premier shopping mall – Hamburg Pavilion, a 980,000-s.f. super-regional power center.
Family Practice Associates of Lexington occupies 47%, or 18,000 s.f. of the building and Baptist Healthcare of Lexington leases 53%, or 26,290 s.f., providing outpatient care for Baptist Health Lexington hospital. Both tenants are prominent healthcare providers in the area, and Becker's Hospital Review, a renowned healthcare industry publication, recently named Baptist Health Lexington as one of the "100 Great Hospitals in America."
"We really like the Lexington market and are happy to be able to expand our presence here," said Gerald Quattlebaum, senior vice president of acquisitions. "We are fortunate to have been selected by Family Practice Associates for this transaction and we look forward to working closely with them and Baptist Healthcare of Lexington as they continue to grow and meet their patients' needs."
Flagship acquired the property through its private real estate investment trust, Flagship Healthcare Trust Inc.. As the new owner-operator of the building, Flagship will provide property and asset management services.
Mark Rubin from Rubin Properties represented the seller. First Horizon Bank provided financing for the transaction.
For more information about Flagship Healthcare Properties, visit www.flagshiphp.com.