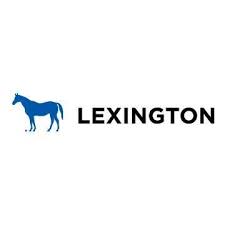 LEXINGTON, Ky. — Lexington-Fayette Urban County Government has unveiled imaginelexington.com, a thorough and easily navigable one-stop-shop that encourages residents to dig deeper and explore the Comprehensive Plan for the city. The site features video content, interactive maps and new ways to browse content like never before. The city's Division of Planning is releasing this tool on the first anniversary of the Plan's adoption to encourage city-wide education and interaction.
Lexington is a growing, vibrant city, and the Imagine Lexington plan provides a sustainable guide for the next 20 years of development, focusing on providing housing, employment, goods, and services for current and future residents, while retaining the qualities that make Lexington unique and desirable.
This plan, developed with the input of over 10,000 residents, is content rich. City planners hope the new website format will provide an additional layer of accessibility and transparency for the information.
"Education, outreach, and public input were crucial components of creating the Comprehensive Plan, and we are excited to release imaginelexington.com to continue increasing understanding and awareness of this plan that impacts important issues throughout our city," said Chris Woodall, manager of Long-Range Planning.
The city is rolling out Phase I of the website known as "Imagine" that includes:
A condensed version of the plan
Videos to help explain concepts
Enhanced navigation to browse the Plan in a variety of ways
Archived videos of public hearings
Interactive land use maps
Phases II & III of the website, known as "Inform" and "Implement," will be fully available by the end of 2020 to allow the public to learn about ways to get involved in the planning process, and see the plan in action with updates on metrics, implementation project pages and more.