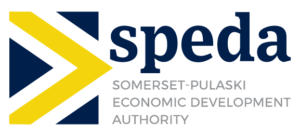 SOMERSET, Ky. — As testing for COVID-19 becomes more readily available in Kentucky and local and state leaders consider requirements for re-opening the economy, access to personal protective equipment (PPE) is essential.
This is especially true for childcare centers, which will begin to see an increase in attendance as parents gradually go back to work. So far during the pandemic, centers have only been able to care for children whose parents are deemed essential employees.
In light of this, the Somerset-Pulaski Economic Development Authority (SPEDA) has secured a source for surgical masks to help with this demand. SPEDA has purchased 1,000 from a supplier in Virginia and will donate them to childcare centers throughout the county.
Each state-registered center will receive 100 surgical masks, SPEDA President and CEO Chris Girdler said.
"As we look toward the potential for reopening large sections of our economy, SPEDA wants to help serve and lead in those efforts," Girdler said. "Somerset and Pulaski County have displayed true leadership during this pandemic by informing and supporting our people and businesses. We want to contribute in whatever way we can."
Girdler said after reviewing Somerset Mayor Alan Keck's economic re-entry proposal last week and the feedback surrounding it, one concern that came to light was how childcare facilities would operate as more parents go back to work.
"By purchasing and donating these masks, I hope SPEDA can help protect our children, our childcare workers, and give parents peace of mind as we slowly and safely re-open the economy," Girdler said.
Any state-registered childcare center in need of surgical masks should contact Girdler at [email protected]. Girdler said he will orchestrate safe delivery to each center.