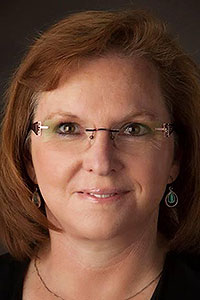 LEXINGTON, Ky. — Nancy Shirey has joined CHI Saint Joseph Medical Group – Obstetrics/Gynecology in Lexington as a certified nurse midwife. Shirey is accepting patients for obstetrics and gynecology appointments. She has been practicing as a certified nurse midwife in the area for 18 years.
"I love caring for my patients as if they were my own daughters, sisters, cousins, or other members of my extended family," said Shirey. "I want to do my part in helping them obtain the birth experience that they want in the safest way possible"
Shirey describes childbirth as being a beautiful experience, and she strives to help make each one memorable for her patients. Most notably, Shirey assisted in the delivery of the palindrome baby at Saint Joseph East on Feb. 2, 2020 — not realizing the significance of the infant's birth at the time.
Shirey served in the U.S. Navy as a nurse for 15 years. Stationed in Memphis, Tenn., she provided patient care at the naval hospitals in Millington, Tenn.; Camp Lejeune, N.C., Guam and Jacksonville, Fla. At the naval facilities, she assisted with labor and delivery, NICU patients and postpartum care.
Shirey received her bachelor of science in nursing (BSN) from Azusa Pacific University and her master of science in nursing (MSN) from the University of Florida. She is a licensed advanced practice nurse in the state of Kentucky, as well as a certified nurse midwife by the American College of Nurse Midwives.
Born and raised in Hong Kong above a mission hospital clinic, Shirey had a unique childhood. While her parents served as missionaries in the area, she was exposed to the field of nursing at a young age and almost immediately developed an interest in the profession. After completing her primary education in Hong Kong, she relocated to California to receive her BSN. Upon graduation, she enlisted in the U.S. Navy Nurse Corps, where she met her husband, Benton. They have five adult children.
Shirey's office is located at 170 North Eagle Creek Drive, Suite 110, in Lexington. To make an appointment with Shirey, visit www.CHISaintJosephHealth.org or call (859) 263-0141.