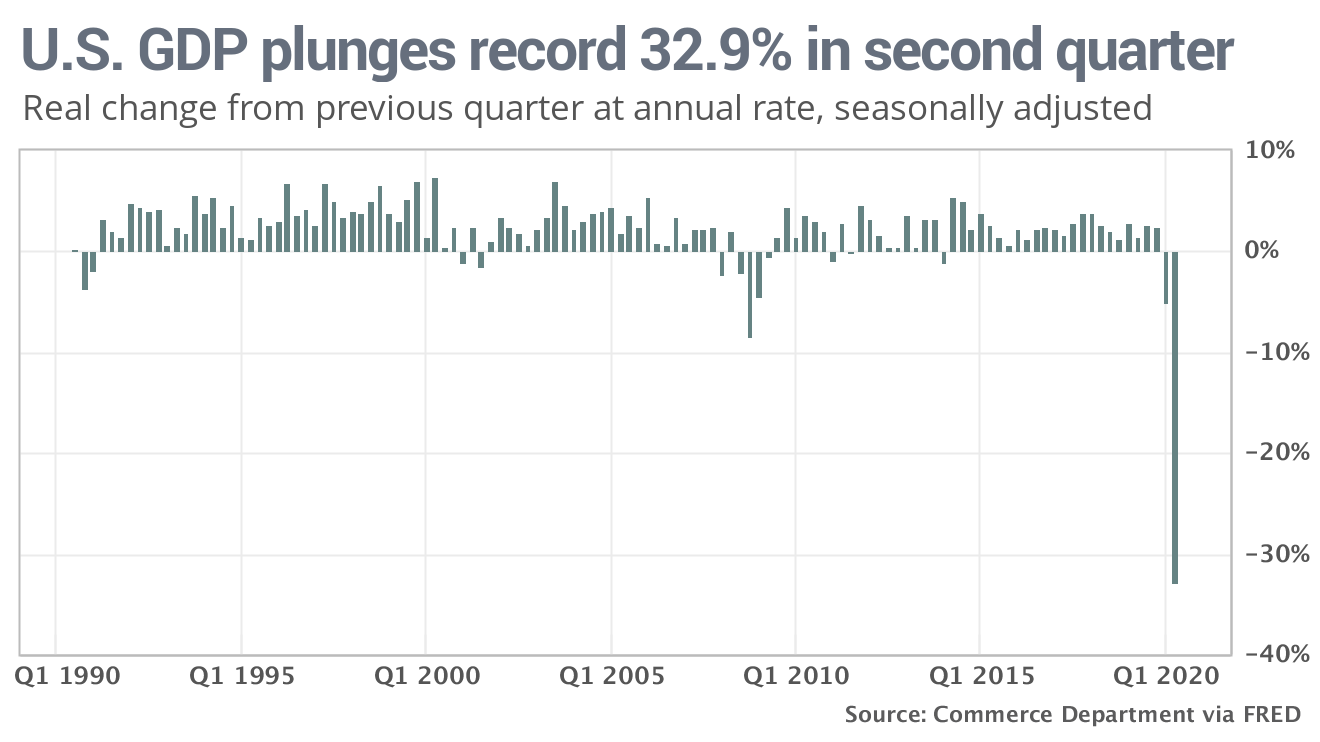 The numbers: An economy badly battered by the coronavirus shrank at a record 32.9% annual pace in the second quarter, underscoring just how big a hole the U.S. finds itself in as it labors to recover from the deepest recession in American history.
The tidal wave of damage from the first global pandemic in a century was almost as bad as Wall Street expected. Analysts polled by MarketWatch had forecast a whopping 35% decline in gross domestic product, the official scorecard of the U.S. economy.
The economy began to recover in mid-May after a severe contraction at the beginning of the quarter, but the U.S. faces a long road back, analysts say. Millions of Americans are still out of work, thousands of businesses have closed and many of those that remain open have had to scale back operations because of tepid demand or ongoing government restrictions.
The recent surge in coronavirus cases in about half the states, especially large ones such as Texas, Florida and California, has also dealt a blow to a fragile economic recovery.
For more on this story, please go to MarketWatch.com.