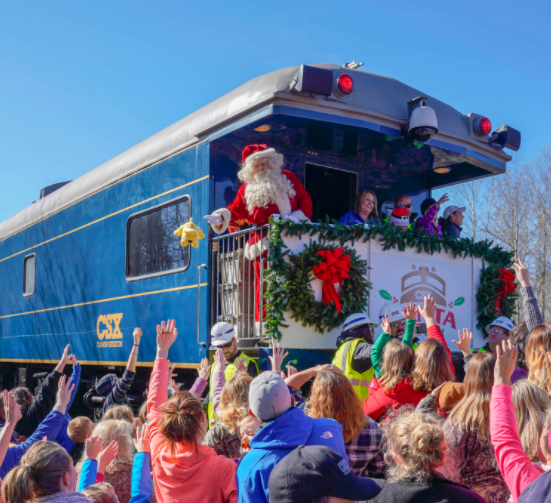 JACKSONVILLE, Fla. — CSX and its partners in the annual Santa Train run have announced there will be no train trip this holiday season.
In a press release, they explained that holiday gifts will be distributed at Food City locations along the Santa Train route. Attendees can pick up gifts from their cars to minimize physical contact. Other aspects of the event, including contests and possible special guest appearances, will be moved to an online platform.
"The health and safety of our employees, volunteers, attendees, and the community is always our top priority when we are planning the Santa Train," CSX spokesman Bryan Tucker said. "We decided it was in the best interests of all parties to rethink this year's event amid the ongoing COVID-19 pandemic."
The event, now in its 78th year, delivers gifts along a 110-mile route, making 14 stops in Kentucky, Virginia, and Tennessee.
More information about the event and gift pickup locations will be announced on the Santa Train's social media pages. Attendees along the route can follow @SantaTrain on Facebook for periodic updates.