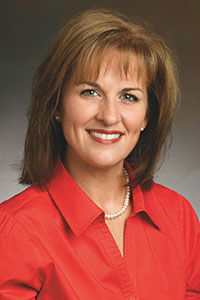 LOUISVILLE, Ky. — The promotion of Suzy Whatley recently to vice president of business operations for Rev-A-Shelf was announced by David Noe, general manager.
Whatley will continue providing overall direction for financial and operational functions. The promotion will allow her to take on a greater role within the administration of Rev-A-Shelf. She begins in her new capacity immediately.
Whatley joined Rev-A-Shelf in 2002 and has over 17 years of combined service as quality manager, director of operations, executive director of operations and vice president of operations for both Louisville locations.
"Throughout my career at Rev-A-Shelf, I've had the opportunity to work with a team that continues to amaze me with their talents and drive to be the best," said Whatley. "I am thankful for this new role and excited for our future together."
A graduate of the University of Kentucky and Eastern Kentucky University, Whatley holds bachelor's degrees in electrical engineering and mathematics.