eleVate goes virtual!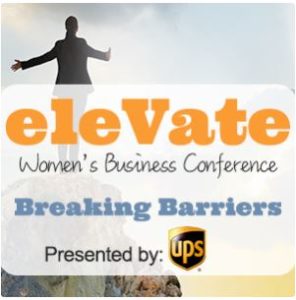 eleVate
 goes virtual with a mixture of six keynote addresses, networking sessions, and three interactive breakouts aimed to help you engage, communicate, and recognize ways to break barriers on your pathway to your success.
New to eleVate, display your business or product at our virtual trade show! The exhibit hall will be open for the entire 3 weeks of the conference with the opportunity to engage with attendees in real time!
Our economy no longer allows us to have a single focus of just our region not only personally but professionally.  We are all a part of a Global Society.
Whether your business is domestic or international, the World Trade Center Kentuckys' eleVate is for you. Advance in business and life, inspire and eleVate together. eleVate your knowledge and learn how to break down the barriers to your growth.  Learn  from proven leaders sharing their journey, experiences and lessons learned, connect with colleagues and peers, and leave with real solutions and tools.
Our goal is to engage, educate, inspire, and provide resources and contacts for women, along with a better understanding of how to break the barriers in today's business world. Join us to eleVate  ​yourself and your business goals.
You won't want to miss this conference.  Our agenda is full of powerhouse speakers!  Be sure to check back as we begin to announce our speakers and breakout sessions.
Who Should Attend?
Eager and Enthusiastic:
Professionals
Executives
Entrepreneurs
Mid-level managers
Entry-level Employees
Students