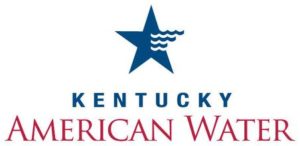 LEXINGTON, Ky. – Work on a new incline car track and mobile unit at Kentucky American Water's largest water treatment plant continues to progress, with completion anticipated in the first quarter of 2021.
The $3.4 million project at the utility's Kentucky River Station I water treatment plant in Fayette County involves replacing an incline car and track first constructed in 1958. The unique feature transports plant employees up and down a 400-foot cliff that houses the treatment plant at the top and the pumps and intake facility at the bottom, where the river is located. Without the safety that the track and car provide, employees would need to navigate approximately 500 steps along the cliff with tools and other materials potentially multiple times a day.
Design on the project started in 2018 after the company conducted significant research to determine the best solution for replacing the track and car that was originally constructed more than 60 years ago. Construction on the new track started in 2019. The new versions of the track and car will enhance safety, efficiency, and reliability for employees at the water treatment facility, which has a treatment capacity of 45 million gallons of water per day.
The Kentucky River Station 1 is one of Kentucky American Water's three water treatment facilities. The others are the Richmond Road Station, also in Fayette County, and Kentucky River Station II located in Owen County.
Kentucky American Water is working to replace and improve its water system infrastructure to provide high quality, reliable water service for customers. The company invests approximately $25 million annually in capital improvements.