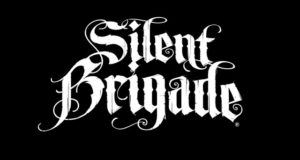 PADUCAH, Ky. — Silent Brigade Distillery this week is launching Silent Brigade Kentucky Straight Bourbon Whiskey, which it says is the first new bourbon released from Paducah in over 100 years.
The bourbon will be sold locally at the Silent Brigade Distillery and select retail outlets in the state beginning Dec. 4.
Silent Brigade's Kentucky Straight Bourbon Whiskey was made by Owensboro Distilling Co. at Green River Distilling Co. in Owensboro. Green River is the westernmost stop on the Kentucky Bourbon Trail and is led by master distiller Jacob Call, a third-generation distiller, and seventh-generation Kentuckian.
Green River started making whiskey again in 2016 after years of dormancy.