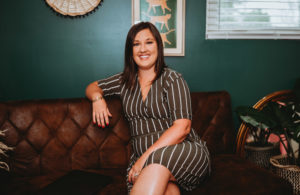 LOUISVILLE, Ky. — ID&A has promoted Jessica Hardin to vice president of sales for the company. She will be responsible for developing the company's sales strategy, growing the sales organization, and executing both components to enhance ID&A's position as a market leader in interior construction and furnishing solutions.
Leveraging her 14 years of experience at ID&A, Hardin joined the team in an administrative capacity. She has progressed through numerous positions in administrative, marketing and sales. She played a key role in the standardization of the ID&A brand in print, in the company's studios, and in the community.
Hardin volunteers for the International Interior Design Association Ohio Kentucky Chapter committee in Louisville and Lexington as well as a Jefferson County Public Schools PTA board and SDBM council. She is married to Jason Hardin and they have two children, Jackson, 14, and Juliette, 11.