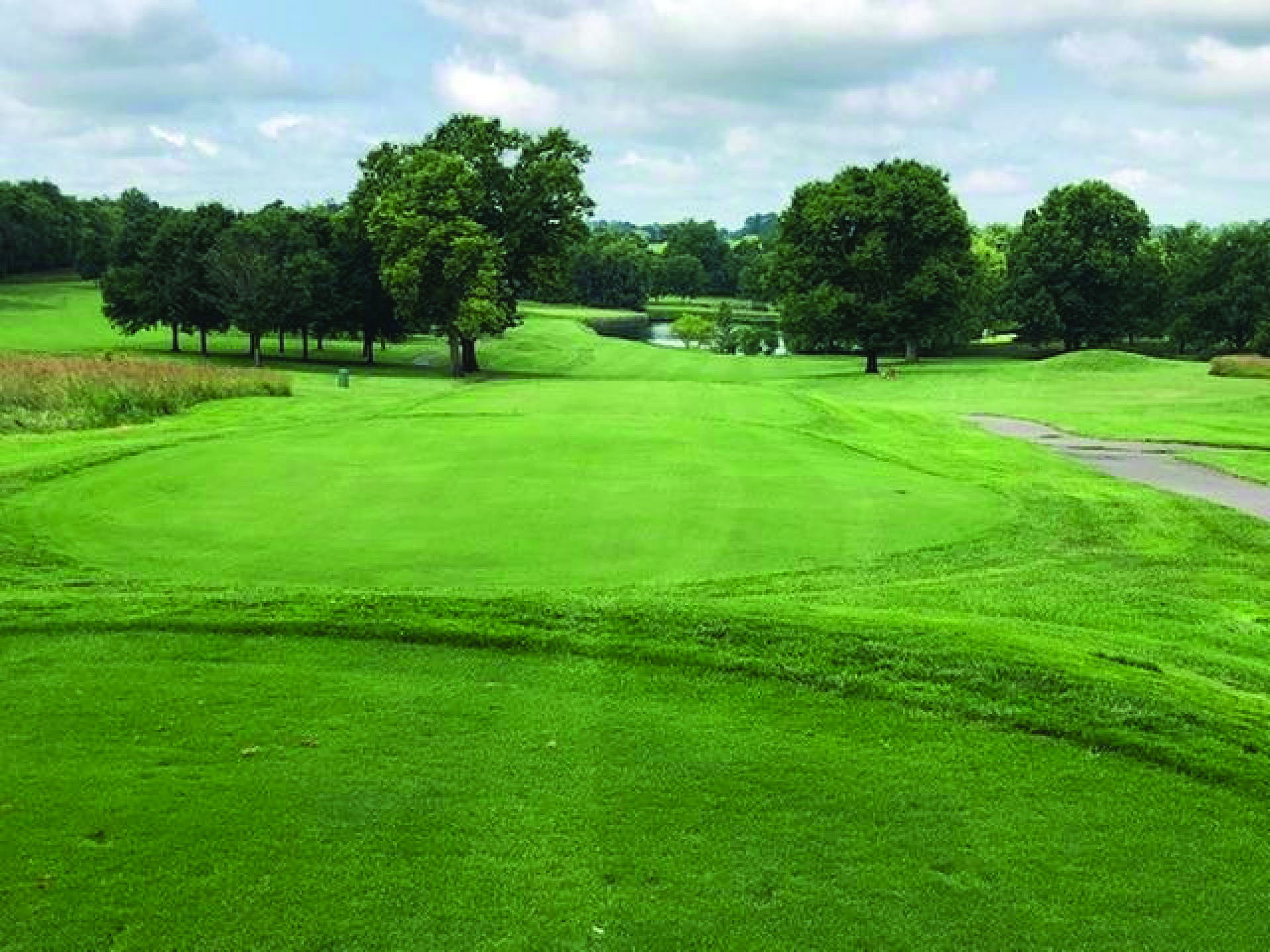 If you are a duffer like me, the thought of crushing a 320-yard drive or sinking a 30-foot eagle putt is always on my mind. More often than not, though, I am slicing into the woods or missing a 5-foot bogey putt.
Golf is a sport where no matter how badly you play, you only remember the good shots—and those shots are what bring you back to the course. According to Golf Datatech, sales of golf equipment surged in 2020, creating $2.81 billion in revenue—a 10.1% increase over 2019. And now that spring has arrived in Kentucky, golfers are heading back to the course in droves.
Danny McQueen, owner of the University Club of Kentucky in Lexington, Golf Club of the Bluegrass in Nicholasville, and Peninsula Golf Resort in Lancaster, was gracious enough to talk to The Lane Report about how a sport that has been around since the 15th century continues to grow in Kentucky.
Jake Kratzenberg: How does the number of rounds played in 2020 compare to 2019?
Danny McQueen: The rounds were up for 2020: With the pandemic, golf was one of the few sports or activities that people could do. Courses were not shut completely down. Because people could not do other activities, a lot of people that had not played much golf or played in the past came back to the course. If there was any sport that did better because of the virus, golf was probably one of the few that did.
JK: How is 2021 trending?
DM: So far so good; we are up. Our courses still practice social distancing, but we have at least gotten back to a place with the vaccinations that people feel safe to go out. We had to close the dining room down last year but have since opened back up. Our tables are spaced according to the CDC and we still have a limited menu. We took a big hit last year as far as restaurant and bar sales.
JK: Most clubs host event outings, so not having outings in 2020 must have hurt business. Do you see that rebounding in 2021?
DM: We took a big hit, especially at the University Club because they do several outings. Some of our larger outings have not rebooked this year so I think outings will come back but probably not to the level they were four or five years ago. The participation in outings has been down somewhat anyway even before the virus.
JK: Why do you think that is?
DM: It is just a different time. Golf was more popular in the '90s and early 2000s. As an example, we averaged 63,000 rounds at Players Club, which is now U Club, but you even had the city courses like Lakeside doing in the high 40s. I think the economic downturn in 2008 pushed many people away from the course. Golf's survival is dependent on senior players. Most millennials are not taking up the sport.
JK: How does the unpredictable Kentucky weather affect the maintenance of the courses?
DM: Kentucky is called the transition zone for golf weather. So the problem, especially with a bent grass golf course, is the seasons are so unpredictable. It can 85 degrees one day and 40 the next. With the inconsistency, you may have a season with disease or in the summer, a long drought. Kentucky is probably one of the tougher areas in the country to maintain a golf course at a high level.
JK: What do you want golfers to know about your courses?
DM: We are golfer friendly. We are reasonably priced compared to similar courses in the area. Our courses present a challenge, but not to the point that you cannot have fun. I encourage all types of golfers to come and play with us this summer.
Jake Kratzenberg is chief operating officer of The Lane Report, Inc. He can be reached at [email protected].