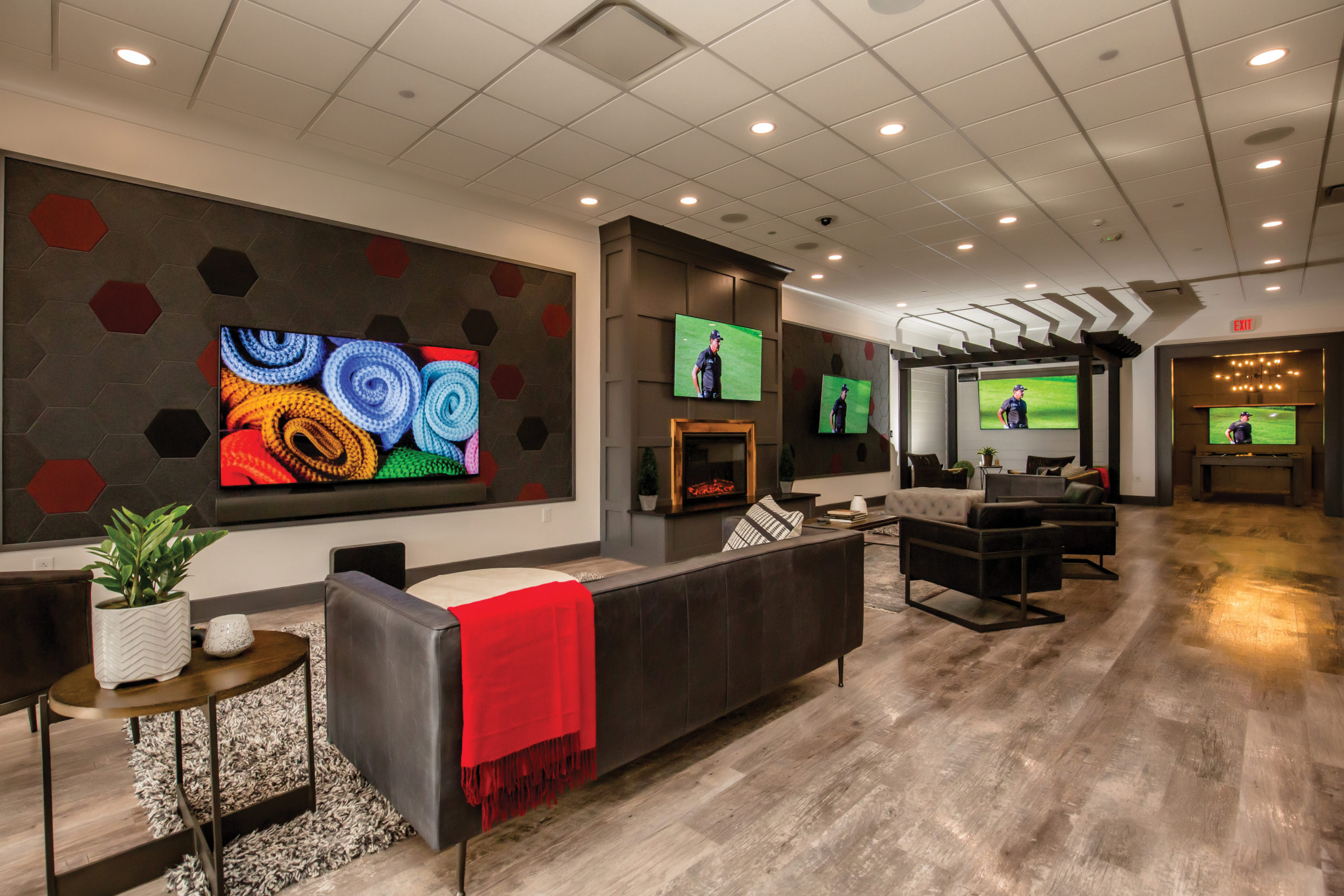 There is a new player in Kentucky when it comes to business IT services and home entertainment needs. 46Solutions is breaking the mold of the impersonal showroom experience and shifting to a more intimate approach, taking you from concept to install while personally being there every step of the way.
I recently visited 46Solutions location in The Mall at Lexington Green and was taken by surprise. I thought I was entering was a retail showroom, but it looked more like the world's best man-cave with a fully stocked bar, pool table, and a cinema room that showcases a 146-inch screen. The room had to be highly insulated, so as not to disturb the neighbors.
Gone are the multitude of TVs that overwhelm and the fluorescent lighting that drowns out a crisp picture. Enter soft lighting with fewer TVs that truly give the buyer the feel of a home, business or outdoor experience.
I was greeted by Alex Blanton, operations manager at the location. He gave me a tour of all the different options. A couple of highlights were the 85-inch 8K TV, which is also available in a 98-inch version for buyers with home theaters. The picture was amazing, and the colors were so vibrant that it looked more like looking out of a window instead of a TV.
Next was the hidden TV that emerged from a cabinet with a touch of a button. Blanton said most decorators do not prefer visible TVs, so hiding it in furniture often solves that issue.
"Our focus is the customer relationship," said Blanton. "Being a custom integrator separates us from everyone else in the market. We are not here to move as much product as possible; we want a relationship that is built on trust."
The Lexington-based company hopes to continue to grow its footprint in Kentucky, Blanton added.
"Where we are right now is nowhere near where we want to be in the future," he said. ■
Jake Kratzenberg is chief operating officer of The Lane Report, Inc. He can be reached at [email protected].
Click here for more Kentucky business news.