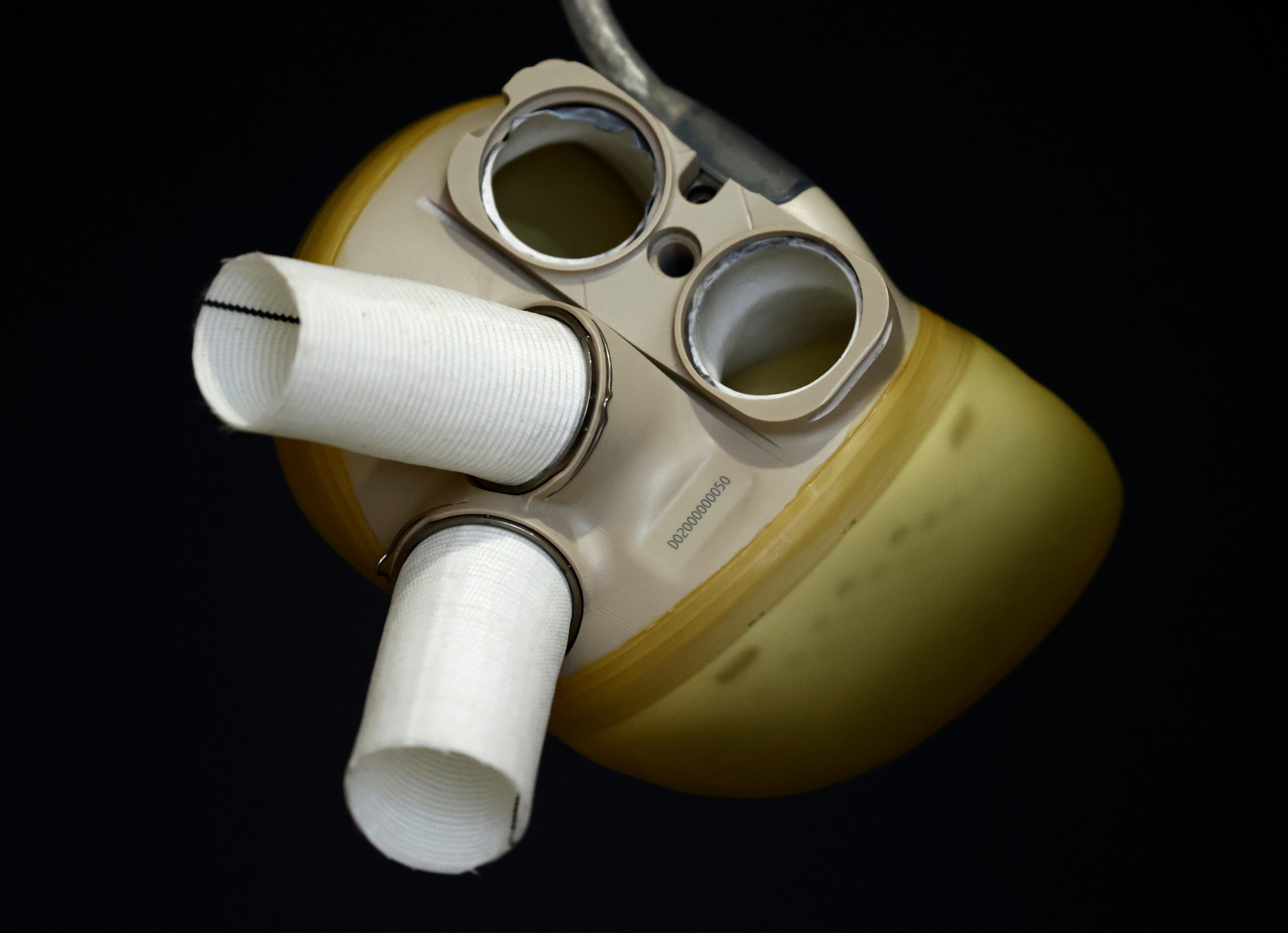 LOUISVILLE, Ky. — The cardiothoracic surgical team at UofL Health – Jewish Hospital performed the world's first Aeson bioprosthetic total artificial heart implementation in a female patient.
The investigational device, currently intended as a bridge to a heart organ transplant, is part of an Early Feasibility Study (EFS) sponsored by CARMAT, a French medical device company, in partnership with the University of Louisville and the UofL Health – Trager Transplant Center.
Jewish Hospital is just one of four programs in the nation approved to perform this clinical trial procedure. The team implanted the device on Sept. 14, 2021.
The patient currently is recovering in the cardiovascular intensive care unit (CVICU). The first Aeson artificial heart implementation in North America was implanted in July at Duke University Medical Center, the second and third cases (including the first woman) were implanted at UofL Health – Jewish Hospital.
UofL Health – Jewish Hospital (formerly KentuckyOne Health – Jewish Hospital) opened in 1905 with a mission to provide all patients with the highest quality care and a strong emphasis on research and education. Today, UofL Health – Jewish Hospital is a 462-bed, internationally renowned, high-tech tertiary referral center located in downtown Louisville, developing leading-edge advancements in a vast number of specialties and services.
Many of the hospital's clinical programs have achieved national rankings for excellence. Noted for numerous medical firsts in Kentucky, the nation, and the world, UofL Health – Jewish Hospital is the site of the nation's first four-hand transplants and the world's first and second successful AbioCor™ Implantable Replacement Heart transplant. The hospital is federally designated to perform all five solid organ transplants – heart, lung, liver, kidney, and pancreas.
Click here for more Kentucky business news.