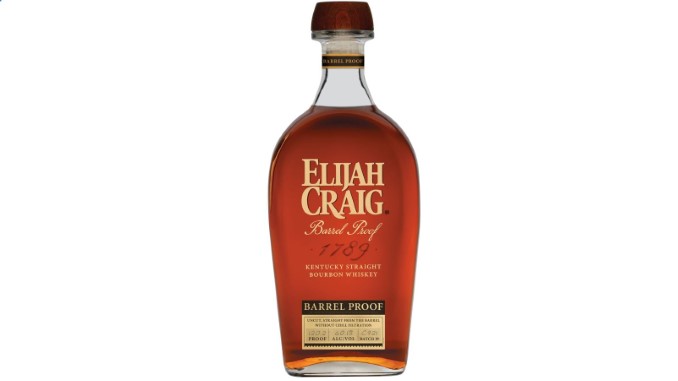 Elijah Craig Barrel Proof is cask strength, a 12-year-old version of Heaven Hill's Elijah Craig Small Batch. The C921 on the label indicates the "C" stands for the third of three releases for 2021, the "9" is for September, and the "21" in the year.
Tasting Notes:
A candied orange, vanilla frosting, caramel, and black cherry taste overwhelm the senses.  The aroma of cinnamon can be detected.
Heaven Hill's traditional nuttiness is rooted throughout.
Click here for more Bourbon Flight news.