Steven Busch, son of beer scion August A. Busch III, has stepped into the spirits business. King Spirits, has two new releases – Hope Town Vodka and Walker's Cay Bourbon.
Walker's Cay Bourbon was produced at Green River Distilling Co. in Owensboro, KY, aged in new Missouri oak barrels, and finished with sherry cask staves. The whiskey's name comes from an island in the Bahamas where the younger Busch apparently spends much of his time fishing, and he's giving back a portion of each sale to the King Spirits Giving Initiative, a foundation that will donate money to non-profits in the Bahamas to assist local communities.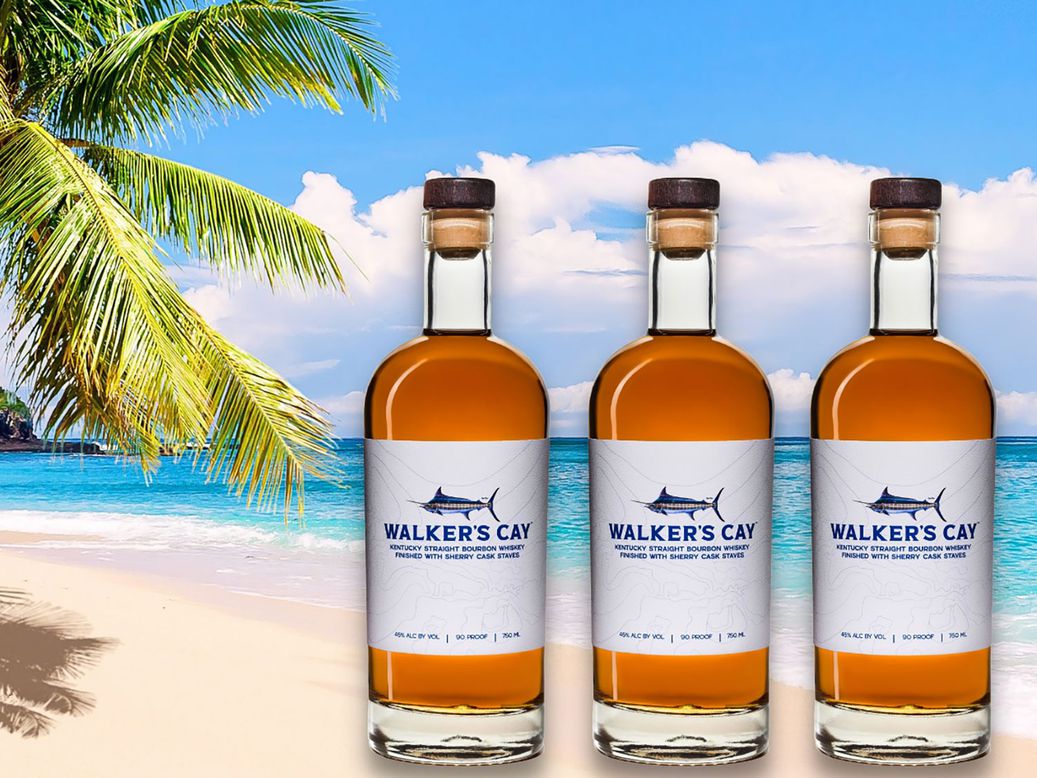 Tasting Notes:
A relatively high rye amount of rye, and shines through on the palate. The nose is full of toast and grapefruit notes, which is followed by vanilla and grain on the palate, with spiced pear, apple, orange, and some caramel on the finish.
The sherry cask influence isn't as bold and pronounced as you might expect, likely due to the use of staves instead of full barrel maturation. But the bit of spice and dried fig that come into play are a nice subtle touch, as sometimes the sherry influence can take over, intentionally or otherwise.
Mashbill:
70% Corn, 21% Rye, 9% Malted Barley
Click here for more Bourbon Flight news.