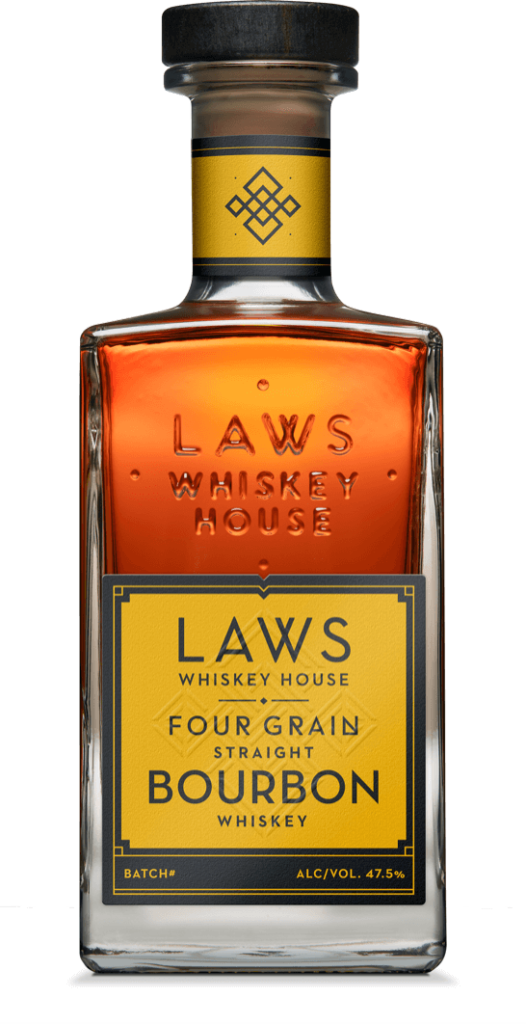 After two Colorado family farms grow our heirloom varietals of wheat, barley, and rye, our labor-intensive cooking technique brings each grain's individual character to life, while open-air sour mash adds soulful complexity. After three years in 53-gallon charred oak barrels, influenced by our high-altitude climate, an entirely novel bourbon unfolds.
TASTING NOTES: 
The aroma of orange blossoms compliment notes of black tea, honey, and dusty pepper
Pekoe tea, orange peel, cinnamon, and vanilla custard. Hints of sweet tobacco and spice lead to a rich, dry finish.
MASH BILL:
60% corn, 20% heirloom wheat, 10% heirloom rye, 10% heirloom malted barley
AGED:
3+ years in new 53 gallon charred oak barrels
At Laws Whiskey House we always have and always will distill every drop we bottle. While it aged, we didn't sell any whiskey for our first three years. Time is as critical ingredient as our heirloom grains. Every mash bill gets its own optimal distillation process, and we deploy time-intensive sour mash fermentation. We are the first Colorado distiller to bottle bonded whiskeys. For us, these steps are not extra, they're mandatory to creating Laws Whiskey.
Click here for more Bourbon Flight news.
40% of the grain used in bourbon distilling comes from Kentucky farmers.