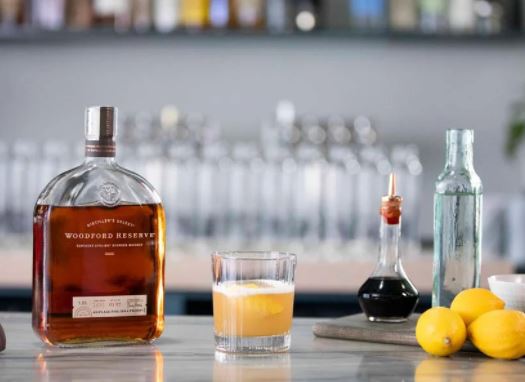 A citrus-based cocktail that can be adapted to perfectly suit your taste.
Woodford Reserve Bourbon Whiskey Sour
INGREDIENTS
2 OZ. Straight Bourbon Whiskey
1/2 OZ. Simple Syrup
3/4 OZ. Fresh Lemon Juice
1/4 OZ. Egg White/Aquafaba
INSTRUCTIONS
Shake egg white in cocktail shaker.
Add Woodford Reserve bourbon, simple syrup, lemon juice, and shake vigorously.
Strain over ice block.
Garnish with a dash of Angostura bitters and lemon peel twist.