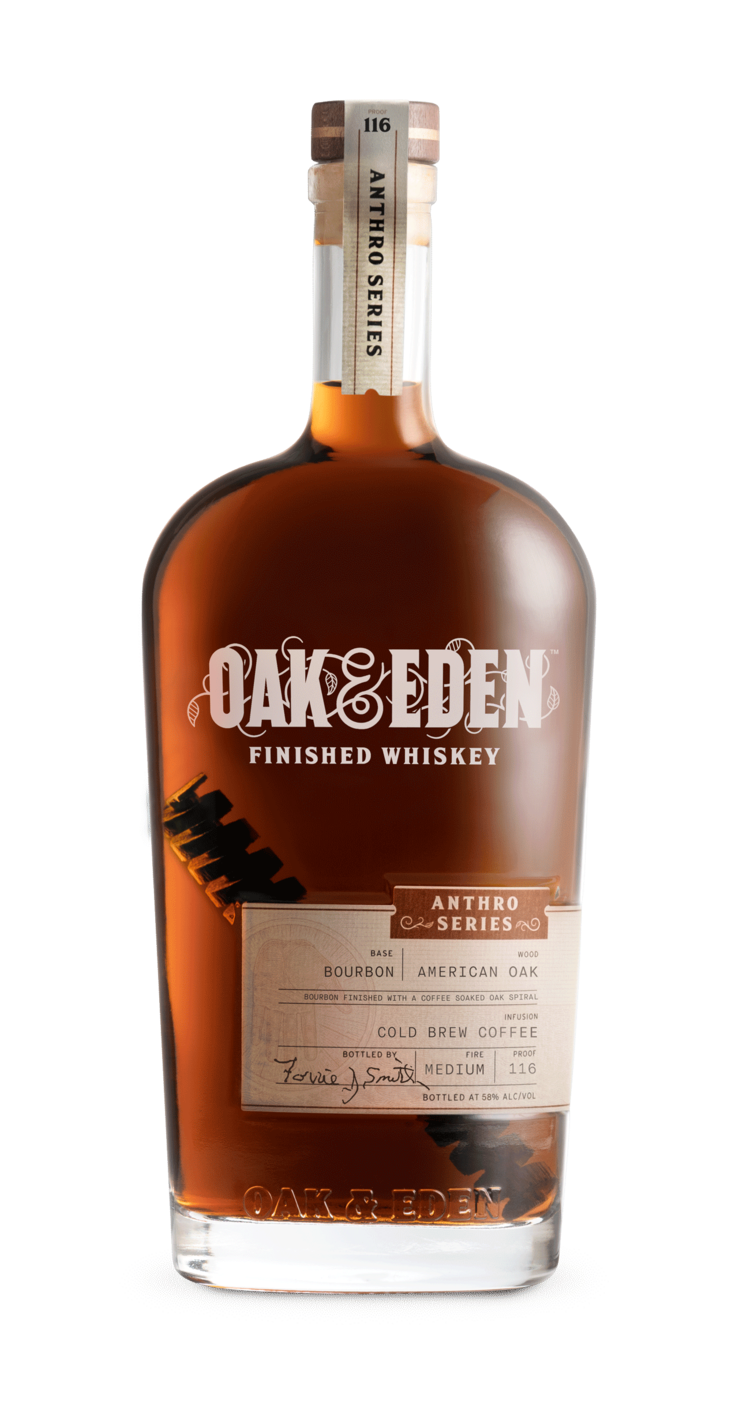 Forrie J Smith is a true cowboy, bold and strong. He is no stranger to a spirit of hard work and gratitude. From his life in the rodeo to his days as a stuntman in Hollywood to his role as Lloyd on the Paramount hit TV show, Yellowstone, Forrie is the embodiment of a character that has stood the test of time.
We partnered with Forrie to create a bold cowboy coffee-infused whiskey, crafted with barrel-strength Oak & Eden Bourbon and finished with a cold brew coffee-infused American Oak spire.
Birthed out of a collective love for creation, innovation, and inspiration, Joe Giildenzopf, Jamie Giildenzopf, and Brad Neathery pioneered a precious technique that would become the lifeblood of Oak & Eden; in-bottle finishing.
By paying homage to the old tradition of finishing whiskey with oak barrels, but cutting them down and giving them a twist, a spiral-cut piece of wood came to life. We call it the "Spire," and it gives our whiskey a sanctified, set apart flavor and character. We boldly and humbly give thanks to our Creator and share our creation with you. May it inspire you to create.
Click here for more Bourbon Flight news.
Click here to sign up for The Bourbon Flight Newsletter (coming January 2022).