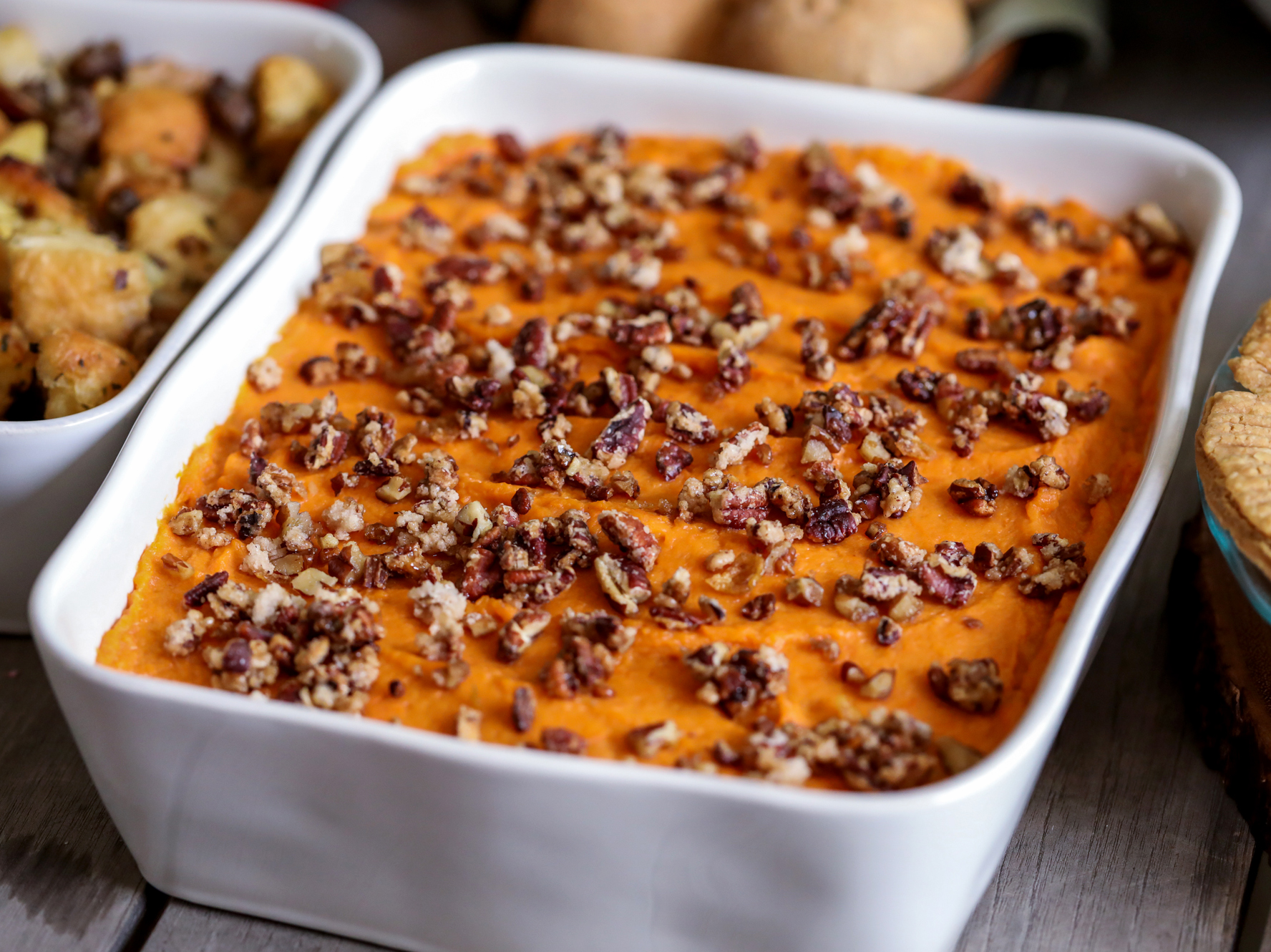 A simple twist on a holiday favorite.  Drunken Bourbon Yams are sure to delight all who indulge.
6 tbsp. unsalted butter, at room temperature, divided, plus more for dish
6 sweet potatoes (4 pounds)
1/4 c. bourbon
4 tbsp. brown sugar
Kosher salt
1 c. pecans, chopped
3/4 tsp. ground cinnamon
DIRECTIONS:
Preheat oven to 400°F. Lightly butter a 2-quart baking dish. Roast potatoes on a rimmed baking sheet until a knife easily inserts into centers, 1 hour. Cool enough to handle, then remove and discard skins. Coarsely chop potatoes. Reduce oven temperature to 375°F.
Mash together potatoes, bourbon, 2 tablespoons butter, and 1 tablespoon sugar in a bowl. Season with salt. Transfer to prepared baking dish. Combine pecans, cinnamon, remaining 4 tablespoons butter, and 3 tablespoons sugar in a second bowl. Sprinkle over potatoes.
Bake until bubbly and warmed through, 30 to 35 minutes.
Click here for more Bourbon Flight news.
Click here to sign up for The Bourbon Flight Newsletter (coming January 2022).