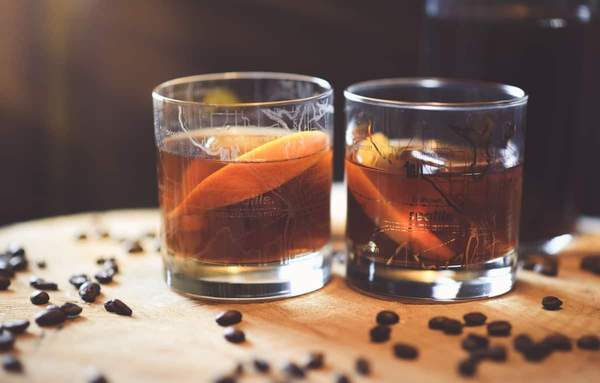 A simple change on a bourbon classic, the Cold Fashion is a coffee-infused cocktail perfect for all occasions.
COLD FASHION
2 oz Straight Bourbon Whiskey.
0.25 oz Creyente Mezcal Joven.
1 oz Any Cold Brew.
0.5 oz maple syrup.
3 dashes Girl Meets Dirt Old Dames Orchard Tree Bitters.
Build in a bucket. Stir.
Add one large rock.
Garnish with a maple leaf and three espresso beans.
Click here for more Bourbon Flight news.
Click here to sign up for The Bourbon Flight Newsletter (coming January 2022).