The hunt for bourbon has become a full-time job for some whiskey enthusiasts. According to winesearcher.com, a website database and search engine, the yearly search count for bourbons spiked in 2020.
In 2021, bourbon continued to rise as the search for the spirit rose 17 percent. 2022 has started off strong for the industry as bourbon lovers still search for that elusive bottle.
The list below is in alphabetical order:
Blanton's The Original Single Barrel $155
Eagle Rare 10 Year Single Barrel $59
Four Roses Limited Edition Small Batch Barrel Strength $650
George T. Stagg Straight Bourbon $1671
Old Rip Van Winkle Handmade 10 Year Old $1352
Pappy Van Winkle's Family Reserve 15 Year Old $3659
Pappy Van Winkle's Family Reserve 23 Year Old $6821
Stagg JR Barrel Proof $351
William Larue Weller $2800
WL Weller 12 Year Old $367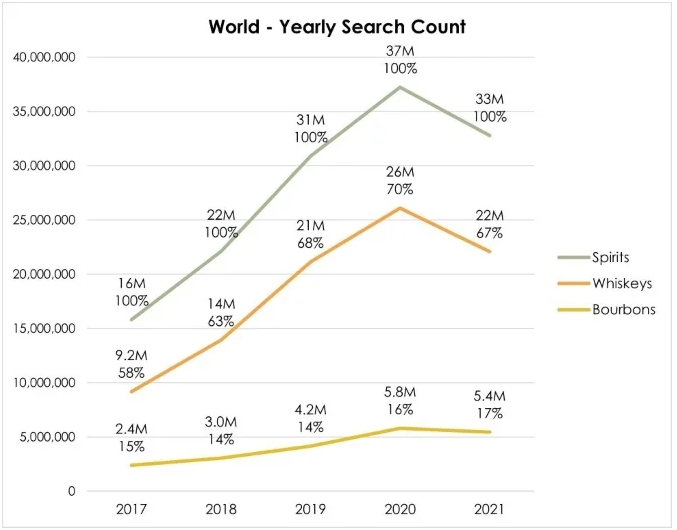 Click here for more Bourbon Flight news.
Click here to sign up for The Bourbon Flight Newsletter.