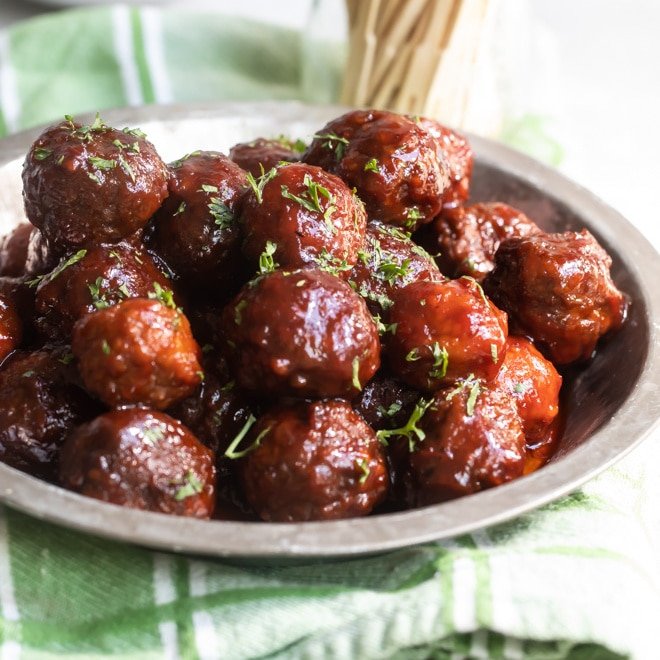 Ezra Brooks Game Day Meatballs. Few things are easier than slow-cooking meatballs. And even fewer things make your house smell absolutely delicious. Whether for snacking or throwing on a hoagie, try these Ezra Brooks Game Day Meatballs. 
INGREDIENTS:
2 lbs frozen meatballs

1 cup ketchup
1 cup brown sugar
½ cup Ezra Brooks or Ezra 99
2 tsp lemon juice
2 Tbsp Worcestershire Sauce

 
METHOD: 
Combine all ingredients in a slow cooker.

Cook on high for 1-2 hours.

 
Click here for more Bourbon Flight news.
Click here to sign up for The Bourbon Flight Newsletter.