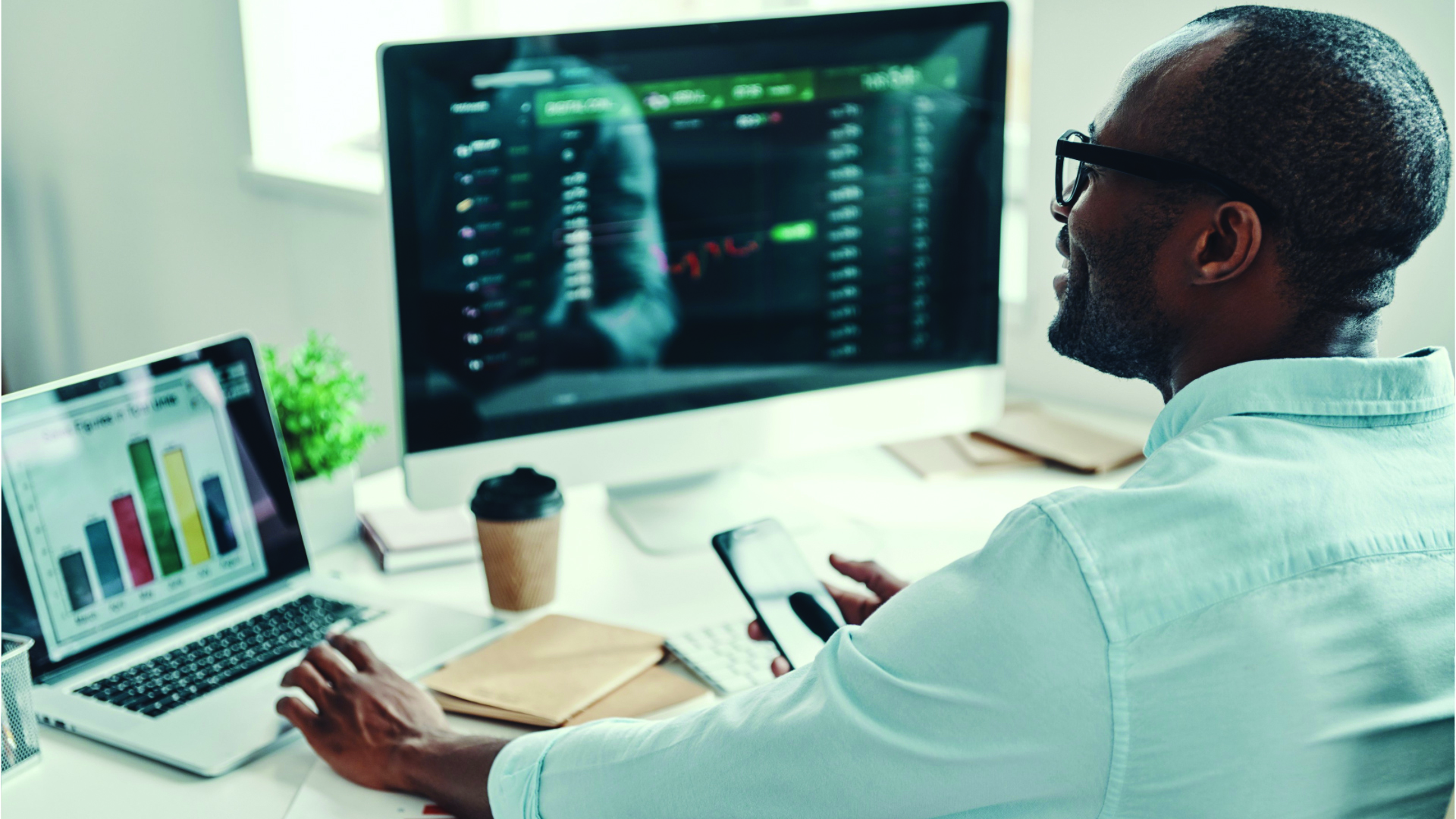 As business continues automating, digitizing and shifting processes to the cloud, Kentucky accounting firms are finding growth by crafting custom data analytics tools for clients that yield better decision-making insights while boosting efficiency.
To meet demand for ever more productivity, accounting firms have been creating new technology practice groups, growing existing units or merging outside information technology companies into the firm.
This newest step forward in the digital efficiency process emerged in mid-2021.
Weaving analytics platform tools into workflows to automate functions has been around a few years, but the new wrinkle is to create actionable data for managers during this digital smoothing process. Clients save time and money and are more competitive when they can act sooner on emerging trends rather than respond to data from past events.
And the new tools have enough processing bandwidth to "deal with humongous data sets, millions of records," said Tom Skoog, a principal with Blue & Co., a Carmel, Ind.-based firm with offices in Louisville and Lexington. He heads Blue & Co.'s growing technology practice, which includes cybersecurity as well as data management.
"It's not how do you get rid of labor (jobs, people)," Skoog said, "but how do you get rid of low-value tasks so you can focus on the business process."
Accounting firms increasingly provide technical consulting to clients. It is not the largest practice sector, he said, but it is growing significantly.
This new product is referred to simply as data analytics. Kentucky accounting firms say it is a national trend and one that state businesses are implementing at the same pace as early-adopter clients on the coasts and in the nation's major urban areas.
"Kentucky is the same as the rest of the country," said David Bundy, president/CEO of Dean Dorton, the Lexington-headquartered CPA and business advisory firm that bills itself as one of the largest in the Southeast. "There is no differentiation between a Kentucky client and one in New York or California. They are just as sophisticated; they have the same requests."
A majority of all Mountjoy Chilton Medley (MCM) clients understand the need for evolving tech and are asking for these new data analytics tools to help grow their business, according to Kourtney Nett, MCM partner and risk advisory service leader, and Tayaba Nadeem, MCM business intelligence team member.
"The terms 'business intelligence' and 'data analytics' have been around for a while; the concepts they are built on are not new," Nett and Nadeem said in a joint email. "However, using data analytics within business practices to help management make decisions and predictions by leveraging their own data is a growing trend. The fact of the matter is, the data is available so why not use it to help achieve business goals?"
Combining business insight with tech expertise
Accounting and CPA firms have, with intention, put together teams with the combination of skills to marry up their insight into business function with the tech expertise to create the right IT tool and insert it into the existing operations and databases a client is using.
They assemble these tools using a variety of platforms whose modules can plug into client operations: Alteryx; Sisense; Sage; Fathom; Anaconda; RapidMiner; Trend Miner; Power BI, a Microsoft product; MindBridge; Qvinci; KNIME; TIBCO and others. Their function modules can be assembled quickly, often by drag-and-drop from within the admin interface, into a custom workflow that does only what a client needs.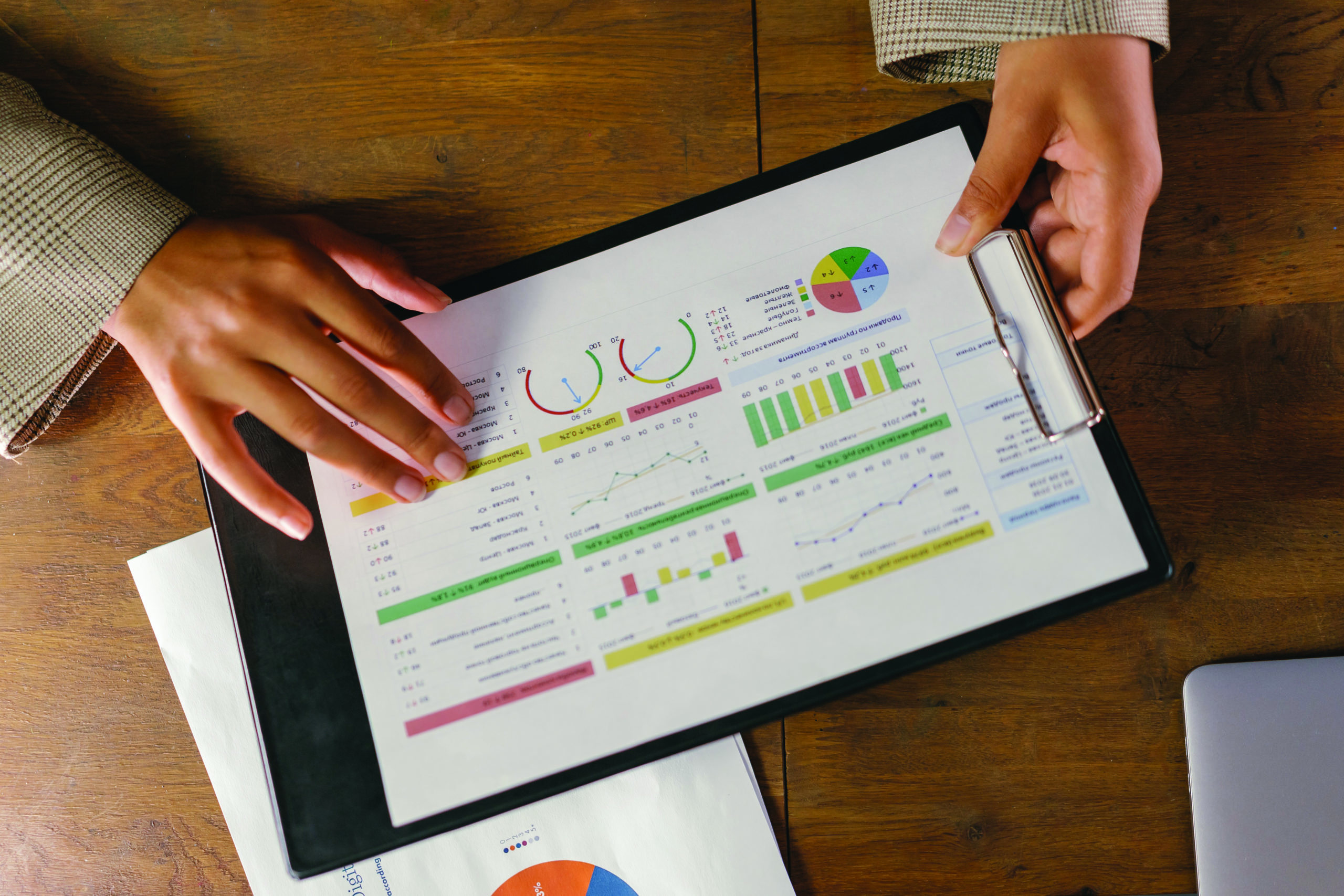 That can be simple invoicing and payment receipt, tracking sales or supply chain trends, or compiling compliance data in its required form.
"Our new client accounting group, Elevate, spends a lot of time in the tech tool area," said Lisa Foley, a member and Elevate segment leader at Richmond-based Baldwin CPAs. "When we take on a new client, we start with a blank slate and figure out what would make their business operate in the most effective and efficient manner. This analysis, more often than not, points towards various levels of automation in the accounting and operations areas.
"Our team continually updates our tech offerings to make sure our clients are using the newest and best solution for their business," Foley said. "One of our accounting platforms, QuickBooks Online (QBO), now supports over 650 integration apps. The sheer volume of apps available demonstrates the time we have to allot to find the right fit and benefit for our clients."
The data analysis platforms with their precoded function modules allow accounting services consultants to bridge the expertise gap that is typically present between business process insight and IT skills. By having access to the process modules, a CPA does not have to be conversant in coding and programming such as C++, Python, R, SQL, Java, Ruby and others.
"No accountant wants to do that," Skoog said. "But if they can learn 'an Excel on steroids,' they will do that," he added, referring to the analytics platforms.
Applying data analytics "is particularly valuable for highly repetitive tasks that are rules-based, especially when there is significant volume," Skoog said. There is not significant efficiency gain if it is applied to a process with only a few transactions a day, he said, but there is value when there are five to 20 or more transactions an hour.
The first target, not surprisingly, is revenue capture operations. For example, in health care—a sector that produces a majority of Blue and Co.'s revenue—consultants look at all the billing practices. Skoog said improvements to the accuracy of coding procedures means fewer claim denials, quicker payment from Medicaid and Medicare, and recouping billings that didn't get paid.
Most companies already think of their accounting firm as a trusted business advisor, he said, and data analytics "presents the opportunity to expand that trust into other areas of their business than tax filings and debits and credits."
Accountants are used to change, Foley said, as they deal with tax law changes every year. "But the pace of technology change is rapid," she said. "To address this pace, we continually train our team on the newest tools we have at our fingertips."
Baldwin places a high emphasis on being innovative for clients, Foley said, and that requires incorporating many hours of training for members.
"Innovation is a mindset—not everything will be a win; we will have failures and that's OK," she said. "If we don't try new things, we will never gain all the efficiencies" that new tools offer.
No client is too small
Data analytics is being used by clients of all sizes, Skoog said.
Blue & Co. data analytics clients include a three-person holding company for a hospital, a five-person community foundation, a 10-person cabinet manufacturer, an agriculture co-op, and hospitals with more than 1,000 employees. The most common client is a small to medium-sized business in the $5 million to $50 million annual revenue range.
Strothman+Co., a Louisville-based CPA firm, is seeing growing demand for data analytics.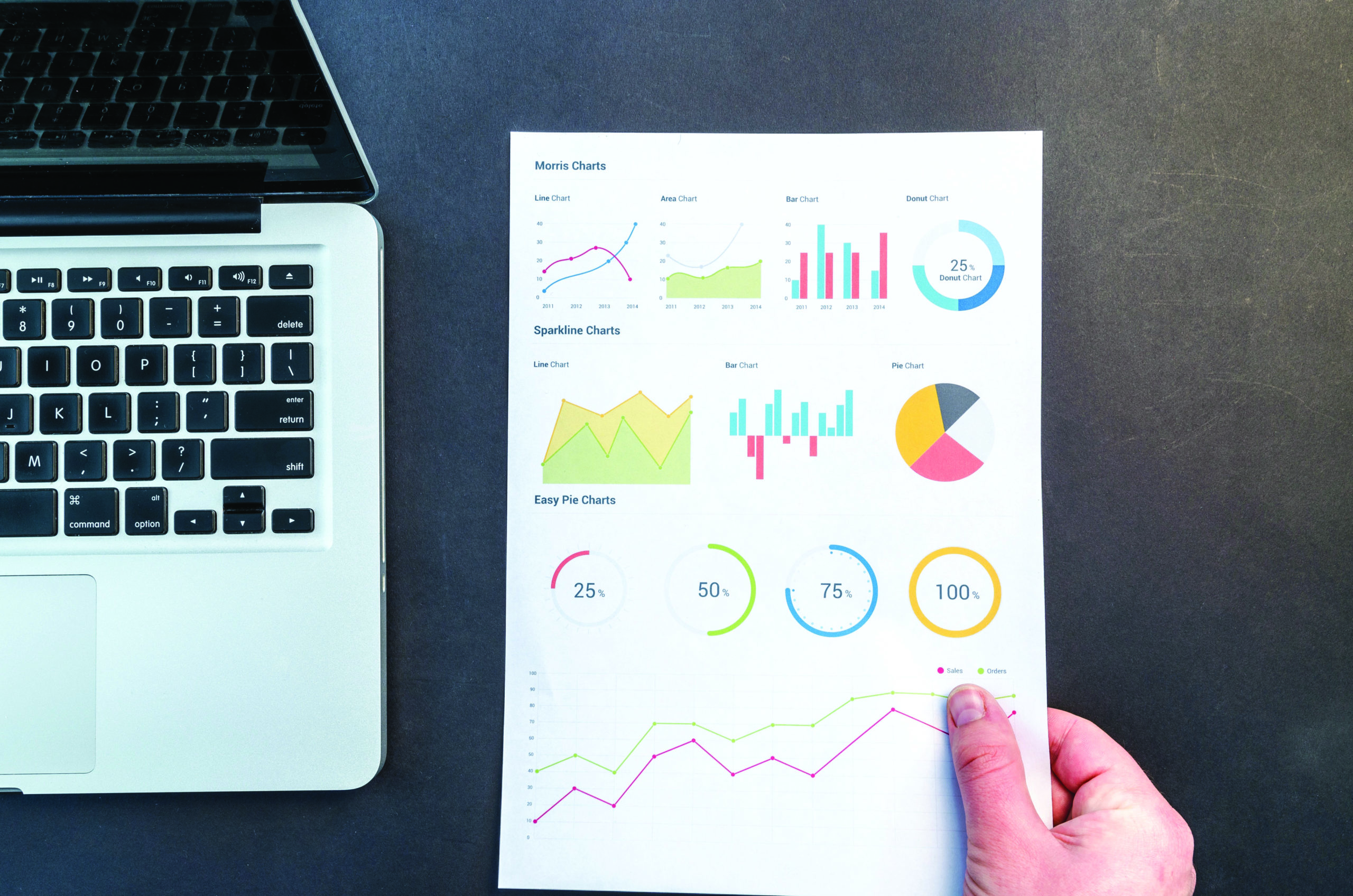 "Companies that are innovative and forward-thinking are typically the early adopters, but once any client sees the benefit, they want it as soon as possible," said Sarah Waskey, chief operating officer for Strothman.
The accounting firm has long provided business consulting and is in the process of building a data analytics division focused on services from Power BI and other data visualization software.
"Once a company can aggregate their existing data in a way that is easy to understand and measure, the sky is the limit on the ways they can improve operations and save money," Waskey said. "Dashboards and real-time KPIs (key performance indicators) can identify issues and patterns in real time, instead of several months later, so the issue can be corrected.
"For example, identifying that you are paying invoices just after the discount period can be easily adjusted to pay them a few days earlier and save a lot with purchase discounts, or identify different locations or inventory items that are underperforming. Any type of company can benefit from the ability to access and measure data in real time."
"The biggest benefit to clients using data analytics tools in their daily business is the ability to make business decisions using timely data," said MCM's Nett and Nadeem. "The analytics applications are built so that any user can quickly gain an understanding of their data to help them identify new opportunities but also detect areas of weakness within their business or anomalies indicative of fraud, misconduct or noncompliance."
MCM offers a service called "Data Strategy" to assist clients in understanding where they currently stand on the data analytics adoption spectrum and provide guidance on what steps they need to take to move along the spectrum.
For Dean Dorton clients, time is an increasingly important commodity, Bundy said. Everyone has to manage where to focus their team's energies in a business environment that continues to steadily change. Beyond the essential tasks, some of those limited hours in the day need to be spent in thinking how to adapt to change.
Tech advances are more ongoing and steady rather than a radical change, Bundy said. Since Dean Dorton is 100 years old, having been founded in 1921, it has many clients it has worked with for decades and observed the natural evolution of their operations. And that familiarity with clients is a benefit when offering advice on and implementing technical evolutions.
Cybersecurity remains a very hot category that continues to expand. For example, Blue & Co. helps its cabinet-maker client protect its automated internet-enabled manufacturing machines from being hacked. Internet-enabled construction equipment needs business cybersecurity services, too.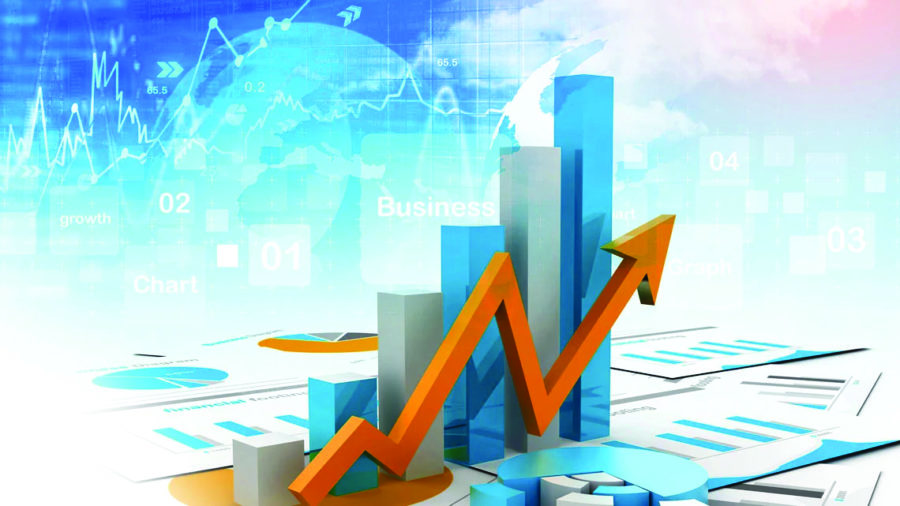 Skoog describes some of the technical side of accounting firms' work with clients as being a managed information technology provider, but one that can explain potential gains from improvements in terms of business risk rather than only technical risk.
The business benefits of automating tech tools, Foley said, include less human error and more accurate data. "Many of the tools we implement utilize artificial intelligence that continues to improve their function as time progresses," she said.
Digital tools do not require sick days or time off for child care and other outside intrusions on workers' time that the COVID-19 pandemic has created for the past two years. Time gains—or rather the lack of lost time—might be the top value gain from data analytics tools.
"All business owners struggle with having enough time to do all the things to keep their business on track for success," Foley said. "Often, that time commitment can impede on personal time with family and friends. Automation gives you time back and allows for improved work/life balance."
Click here for more Kentucky business news.