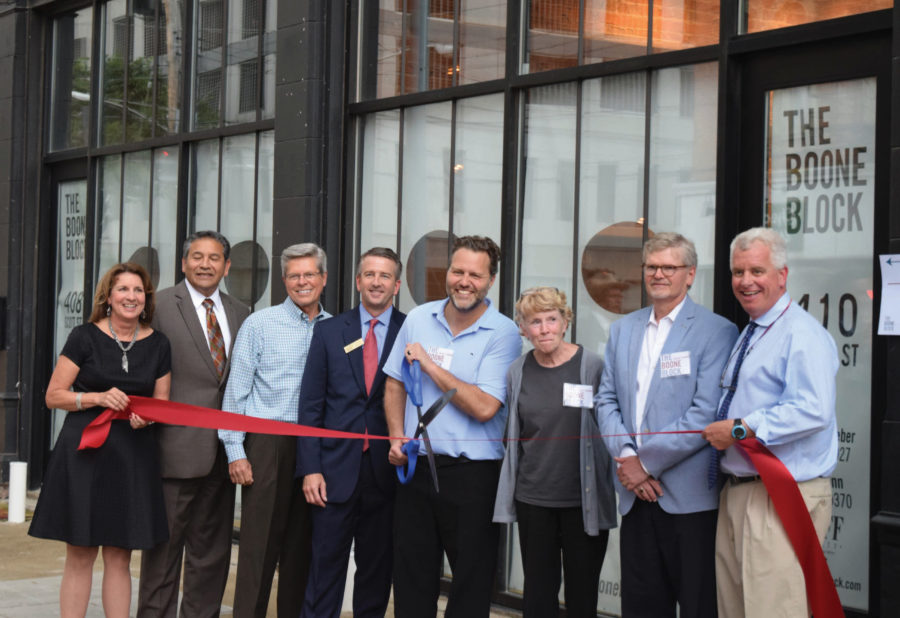 (Editor's note: The March issue of  The Lane Report features our semi-annual list of the Top Women in Business. At lanereport.com, we're shining the spotlight on one of the honorees each day. Day 3: Jeanne Schroer, president and CEO of the Catalytic Development Funding Corp. of Northern Kentucky.)
Our occasional feature, Top Women in Business, highlights some of the women in and around Kentucky who are making an impact in business, the professions, politics and economic development. The feature recognizes women in key roles whose work ethic and body of work are making important contributions to commerce—and life—in Kentucky.
Top Women in Business has grown to become one of The Lane Report's most popular features. Over the years, we've profiled nearly 115 women who shatter stereotypes, encourage other businesswomen and help their Kentucky companies reach new heights. The women featured in this issue are no exception. From president of the Kentucky Hospital Association to executive director of the Rubicon Institute, and the founder of Jeptha Creed Distillery to regional president of PNC bank and others, these women are forging their own paths, proving that hard work, perseverance and creativity pay off.
Jeanne Schroer is president and CEO of Catalytic Developmet Funding Corp. of Northern Kentucky, which provides financial investments and real estate transaction structuring services to developers and communities undertaking urban revitalization projects.
Jeanne Schroer
Title/company: President/CEO of the Catalytic Development Funding Corp. of Northern Kentucky, a Community Development Financial Institution that provides nontraditional loans and investments as well as real estate transaction structuring services to developers and communities undertaking urban revitalization projects. 
How long at company/position: Since its inception in August 2008.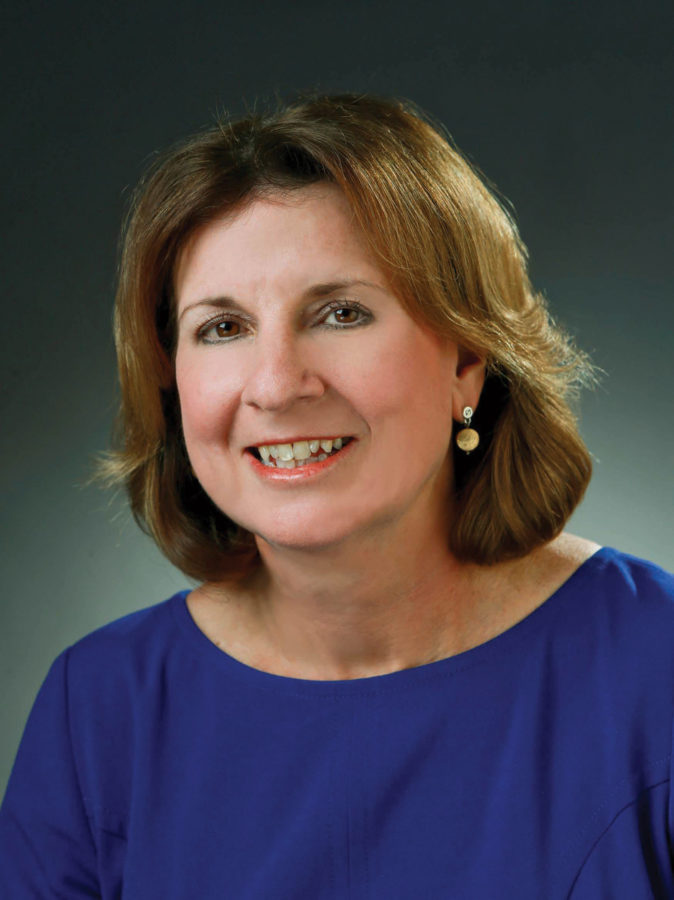 Previous jobs/positions: I have 40 years of experience as a real estate professional. I began my real estate career as a financial analyst with Urban Investment and Development Co. in Chicago, the developer of large urban mixed-use projects such as Water Tower Place in Chicago and Copley Place in Boston. In 1984, I joined Corporex Cos., where I was primarily responsible for arranging debt and equity financing transactions for Corporex's development projects, arranging permanent loans and asset sales, and managing lender and investor relationships. 
Education/training: Bachelor of Urban Planning and Design degree from the University of Cincinnati and a Master of Business Administration in finance and real estate from Indiana University. I hold the professional designation of counselor of real estate (CRE).
My top accomplishment: Creating, capitalizing and launching the Catalytic Fund is my top professional accomplishment, particularly given that the company was founded in September 2008 at the onset of the nation's worst real estate crisis since the Great Depression. We literally started with zero resources. Convincing financial institutions and other corporate entities to invest in a start-up fund formed to finance high-risk real estate projects was quite a challenge. Every project we've supported has been of high quality, successful and has had significant community impact.
Volunteer work: My most active volunteer work is with the Urban Land Institute/LISC Real Estate Accelerator Lab Program (REAL), an initiative to attract more minority individuals into our regional real estate industry and prepare them for leadership roles with real estate companies or organizations that impact real estate development. 
The person(s) who most influenced or mentored me: My father, who was still working in his 90s, has always inspired me because of his unbelievable character and work ethic. Because of him, it never occurred to me that there was any degree I couldn't get or any career or occupation I couldn't be in. Working for Corporex and Bill Butler was very inspiring because of Bill's vision, his belief in our community and his unique ability to execute the projects that many said could never be done. I currently work closely with Chuck Scheper, founder and chairman of the Catalytic Fund. His personal story as a late-stage cancer survivor is inspiring enough, but when you add that to his past professional accomplishments as COO of Great American and his groundbreaking work as Covington's interim mayor, he is downright amazing. 
My biggest challenge and how I overcame it: The biggest obstacle in my career path was self-imposed. When I had my daughters (now 29 and 30), I didn't feel as though I was able to live up to the standards I set for myself as a professional in a very challenging and demanding industry.  I decided to suspend my career indefinitely. I was very fortunate that Dr. Norm Miller offered me a teaching position in the University of Cincinnati Real Estate Center, which provided a perfect situation for me. I had a much more flexible schedule and it kept me very connected to our local real estate community and allowed me to keep learning and growing. Because of this, I was able to make a very easy transition back into full-time industry work with all of my business relationships intact and my skills up to date.
My advice to younger women in business: I was brought up to believe that hard work, competency and professionalism would be respected and rewarded and that is exactly what I have experienced in all my professional positions, even early in my career when there were not as many women in the work force. 
I certainly think it is possible to have a successful career and raise a family, but that does come at some personal costs and requires a very high energy level. The good news is that there are now many options for women to participate in the work force that don't necessarily involve sitting in an office 50 to 60 hours a week. And there is no requirement that women must "have it all" simultaneously. 
Something I love doing: I love playing golf with my sister and spending time with my husband and our four adult children. My daughters both live in Chicago and I love being back in the exciting big city where I started my career. 
When I was a child, I wanted to be: A librarian.
Where I do my best thinking: I seem to work out problems and issues I'm having when I am in bed and wake up in the middle of the night and can't get back to sleep.
One important skill everyone should have: The ability to listen to others and understand their points of view even when they differ from your own.
In the next five to 10 years, I hope to accomplish: Three top goals are to get the Catalytic Fund to a $25 million capitalization level, get our company to a self-sufficient operating status with sufficient earned income to cover our operating expenses, and to execute the OneNKY Center project. I want the Catalytic Fund to continue to make tangible progress in the revitalization of the urban communities south of the riverfront. When someone asks, "Where is the best place in the region to live if I want a quality urban lifestyle?", I want the answer to be "any of Northern Kentucky's urban neighborhoods in Ludlow, Covington, Newport, Bellevue or Dayton."
Book I've read recently: "Wish You Were Here" by Jodi Picoult, which was a really good novel set in recent pandemic times in New York City. 
Songs from my teenage years that I still rock out to when nobody is around: I love Tom Petty. My favorite song of his is "I Won't Back Down."
If I had to delete all but three apps from my smartphone, I would keep: Runkeeper, iTunes and Weight Watchers … I'm trying to lose those "pandemic pounds!"
Day 1: Top Women in Business Spotlight – Kay Geiger
Day 2: Top Women in Business Spotlight: Nancy Galvagni
Click here for more Kentucky business news.