(Editor's note: The March issue of  The Lane Report features our semi-annual list of the Top Women in Business. At lanereport.com, we're shining the spotlight on one of the honorees each day. Day 2: Nancy Galvagni, president and CEO of the Kentucky Hospital Association.)
Our occasional feature, Top Women in Business, highlights some of the women in and around Kentucky who are making an impact in business, the professions, politics and economic development. The feature recognizes women in key roles whose work ethic and body of work are making important contributions to commerce—and life—in Kentucky.
Top Women in Business has grown to become one of The Lane Report's most popular features. Over the years, we've profiled nearly 115 women who shatter stereotypes, encourage other businesswomen and help their Kentucky companies reach new heights. The women featured in this issue are no exception. From president of the Kentucky Hospital Association to executive director of the Rubicon Institute, and the founder of Jeptha Creed Distillery to regional president of PNC bank and others, these women are forging their own paths, proving that hard work, perseverance and creativity pay off.
Nancy Galvagni is president and CEO of the Kentucky Hospital Association, a nearly 100-year-old organization that represents hospitals, related health care organizations and integrated health care systems.
Nancy Galvagni
Title/company: President and CEO of Kentucky Hospital Association (KHA), the statewide trade association for the state's hospitals. KHA represents 115 Kentucky hospitals comprising a $60 billion industry in Kentucky. 
How long at company/ position:  I have been at KHA for 42 years and its CEO since 2019.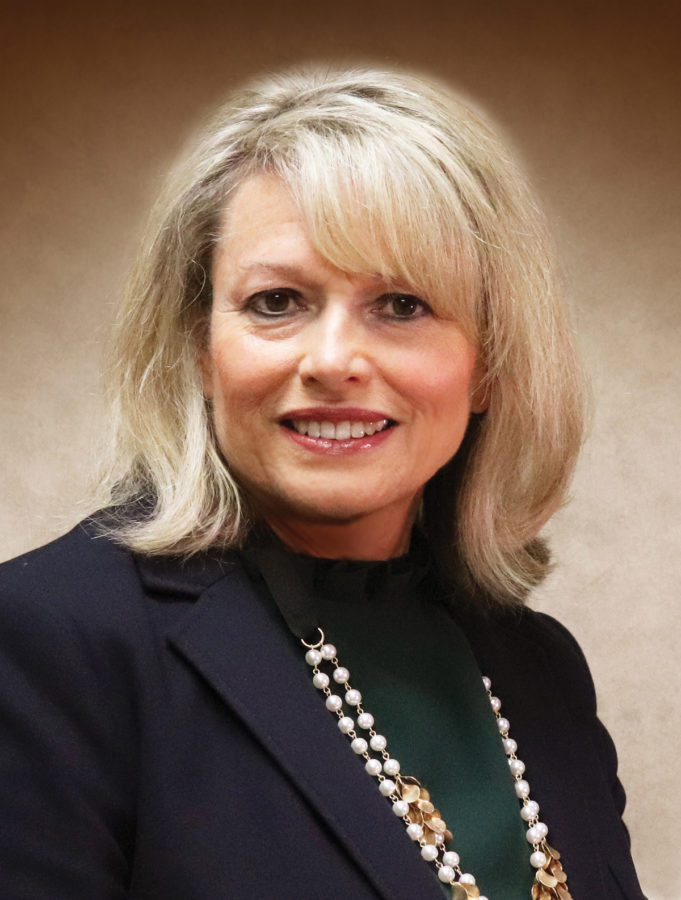 Previous positions: I started with the KHA as a health planning specialist, held several vice president positions including the VP of health care standards, and VP of health policy and finance. In 1998, I was named the senior vice president responsible for health policy, finance, government relations, strategic planning, membership services, data and information services, communications, and quality improvement activities.  
Education: Bachelor of Science in health planning and health care administration, Pennsylvania State University.
Top accomplishment: The standout accomplishment of my career is the Hospital Rate Improvement Program, which KHA developed and established with our members and the Cabinet for Health and Family Services, and which was passed by the legislature. This program provides additional reimbursement to hospitals for the services they provide to Medicaid patients. It brought hospitals an additional $1 billion in much-needed funding last year and will do so again this year to maintain access and improve the quality of care that hospitals deliver.
The person who most influenced or mentored me: My aunt was a wonderful role model for working women as she and my uncle owned and operated a small business. I have worked closely with many exceptional women hospital CEOs, who are excellent role models. One standout was Sister Michael Leo Mullaney, the first woman chair of our board in 1981, who exemplified the qualities of a strong leader that made her well respected by her peers. 
My biggest challenge and how I overcame it: My biggest challenge is assuring that KHA meets the needs of its diverse and changing membership. Forty years ago, most hospitals were independently operated facilities, but that has changed to where most Kentucky hospitals are part of a system. 
My advice to younger women in business: Strive for excellence in your work and in your attitude. Supervisors notice quality, attitude and dedication. Don't be afraid of taking on new assignments or learning new things and remember that you need to get out of your comfort zone to grow. Find a role model and don't be afraid to ask questions because you will find them enthusiastic to help you.
Something new I learned during the pandemic: As a new CEO when the pandemic hit, KHA had to totally change how we operated, moving to 100% virtual work. I learned that we were able to achieve high performance and high levels of member satisfaction by communicating differently but more frequently with our members and employees. We learned how to use Zoom and we instituted new processes that we have retained, including staff huddles, frequent member virtual meetings, establishment of additional committees, creating a new daily newsletter, greater engagement on social media and new publications.
When I was a child, I wanted to be: A nurse. I spent three years in college majoring in nursing before I changed my major.
I'm inspired/driven by: Setting a goal, developing a strategy and executing it to achieve the desired results for my membership.
Where I do my best thinking: Driving alone in the car.
One important skill I think everyone should have: Critical thinking—the ability to research data and information and draw your own conclusions. 
The most important personal attribute I bring to my job: Passion for excellence and commitment to make the association better.
Songs from my teenage years I still rock out to when nobody is around: Anything by Journey.
If I had to delete all but three apps from my smart phone, I would keep: Lyft, Scannable, Zoom.
RELATED: Day 1: Top Women in Business Spotlight – Kay Geiger
Click here for more Kentucky business news.