Northern Kentucky is home to some very interesting small businesses—homegrown, local shops brimming with dazzling curiosities, innovative adventures, delectable refreshments and colorful personalities.
Here's a closer look at some of them.
Bircus Brewing Co.
Ludlow, Covington
Bircus Brewing Co. is the City of Ludlow's microbrewery, restaurant, theater, live music venue and performing circus. The place is everything you might imagine would spring from the mind of a former Barnam & Bailey clown who had a desire start his own craft brewery.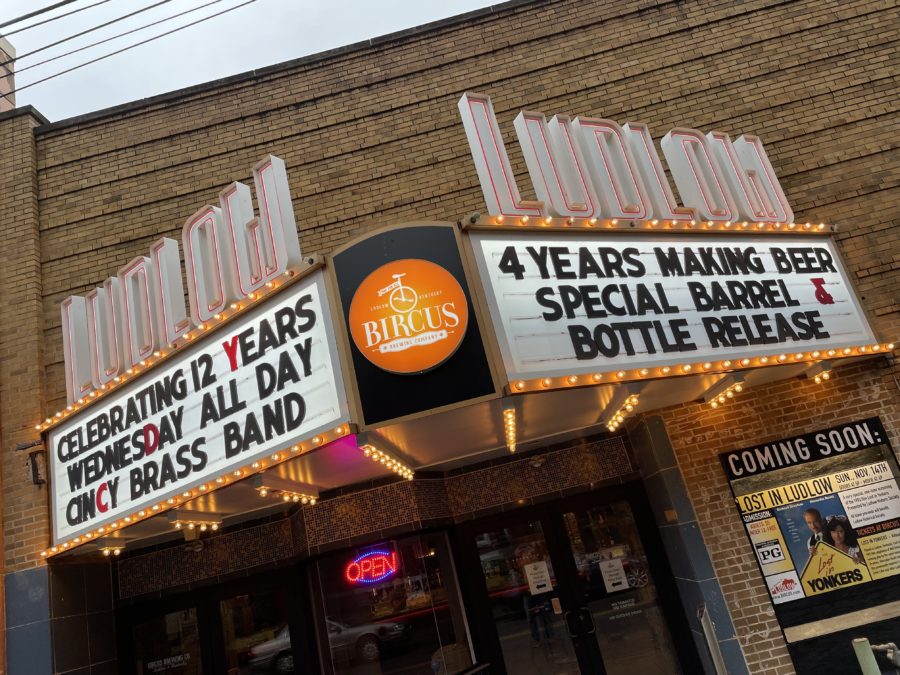 "We really are this classic circus model. Half of my staff juggles and performs in the circus, and others either work behind the bar or make our pizza," says Paul Hallinan Miller, founder of Bircus Brewing. "There's this kind of a one-for-all feeling we're on a mission, and that's what separates us from other breweries."
Fun fact: Bircus is pronounced "beercus."
The circus matinee happens Saturdays and Sundays at 2 p.m. in the former space of the historic Ludlow Theater.
"The show is about 45 minutes to an hour long," Miller said. "We have an intermission where we get the popcorn and the cotton candy machine going, and then after the show we have everybody try some circus skills. They get to try to spin a plate or fly on the trappy, so it's kind of like an interactive workshop."
Admission is $5 for kids and $10 for adults.
"We can have great fog machines for the bands, and we can juggle fire and eat fire too," Miller said. "We won the Kentucky Small Business Pacesetter Award this last year because we were one of the few destinations that actually grew in the time of pandemic."
Bircus now operates locations in Ludlow and Covington.
For a former clown, it seems all the world's a stage.
"Oh, I every time we change a keg behind the bar here, I'll bounce an empty keg on my chin," he said. "And hey kids, maybe I'm the next TikTok sensation."
Hail ­­­– Records & Oddities 
Covington
Located in Covington's Mainstrasse Village, Hail – Records & Oddities is a record store gone weird. You can find a great vinyl selection ranging from Frank Sinatra to Hank Williams  and the Dark Thrones. Owner Neil Higginbotham usually has something different playing on the turntable to introduce visitors to new music they may enjoy. Oddities on hand might include taxidermy, Ouija boards, crystals, a ram skull, vintage religious items or medical equipment. If you like a bit of the macabre, an assortment of oddities and great vinyl, this is the only place in town where you can walk out with a Bob Seger album and a rat fetus in a jar.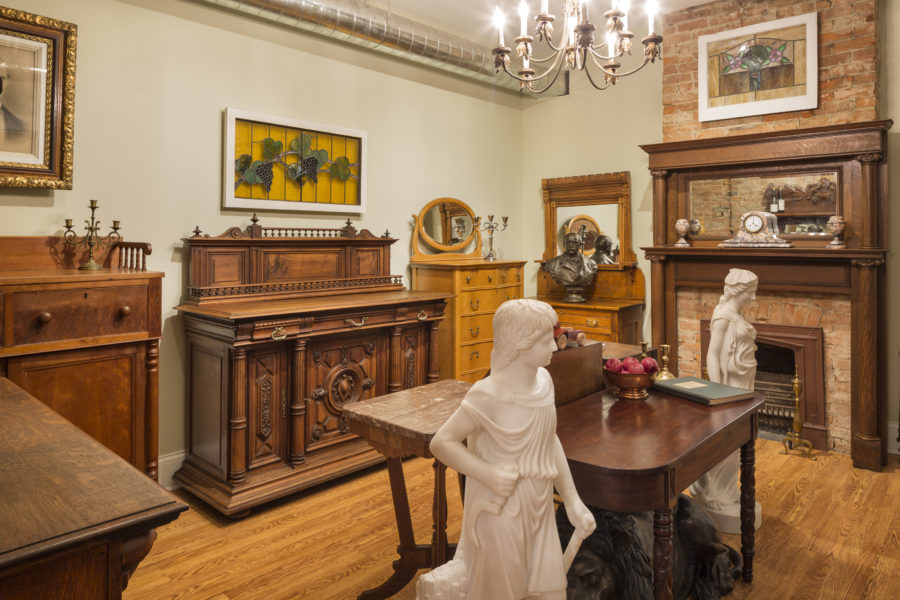 Mazzocca Bros. Furniture & Antiques
Newport
On Saratoga Street in Newport, Mazzocca Bros. Furniture & Antiques offers unique and high-quality furniture and antiques fully restored, cleaned and ready for your home or business. "We try to stock one-of-a-kind and hard-to-find pieces," said co-owner Louis Mazzocca. "Antique furniture tells a story, it reduces the waste necessary to create new furnishings, and is often built with more care and higher quality materials than can be found today."
Brother Tom oversees the back-office accounting and legal aspects of the business.
Opening the store in a historic 1894 building reflects Louis' passion for bringing fine pieces from the past back to life and giving them a second chance to bring joy to a home. Louis reminds buyers that quality pieces can be a good investment.
Moonrise Donuts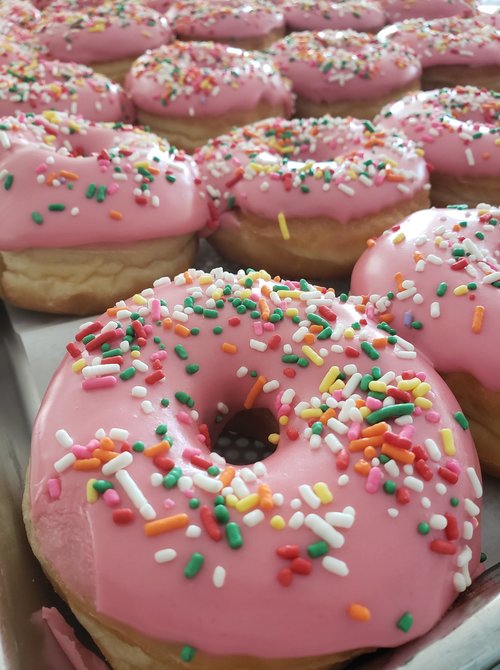 Covington
Moonrise Donuts in the Latonia neighborhood of Covington offers doughnuts "made fresh nightly." Opening at 4 p.m. in the afternoon pays homage to a memory of a simpler time when doughnuts were sold at night out of the back door of the old Latonia Bakery. Customers may carry out or dine in on tasty indulgences or share in the neighborhood pride surrounded in a nostalgic motif centering primarily on the 1960s and 1970s with historical Latonia photographs. The extensive list of donut flavors that may be available on any given day include Glazed Devils Food, Mounds Bar, Tropical Explosion, Elvis, Kaleidoscope, Buckeye and Unicorn.
Velocity Bike & Bean
Florence
Looking for a cozy space where you feel immediately welcome and relaxed? That's what customers say about Velocity Bike & Bean in Florence. It's a place to comfortably gather and linger with friends or make connections – personal, professional, or even spiritual.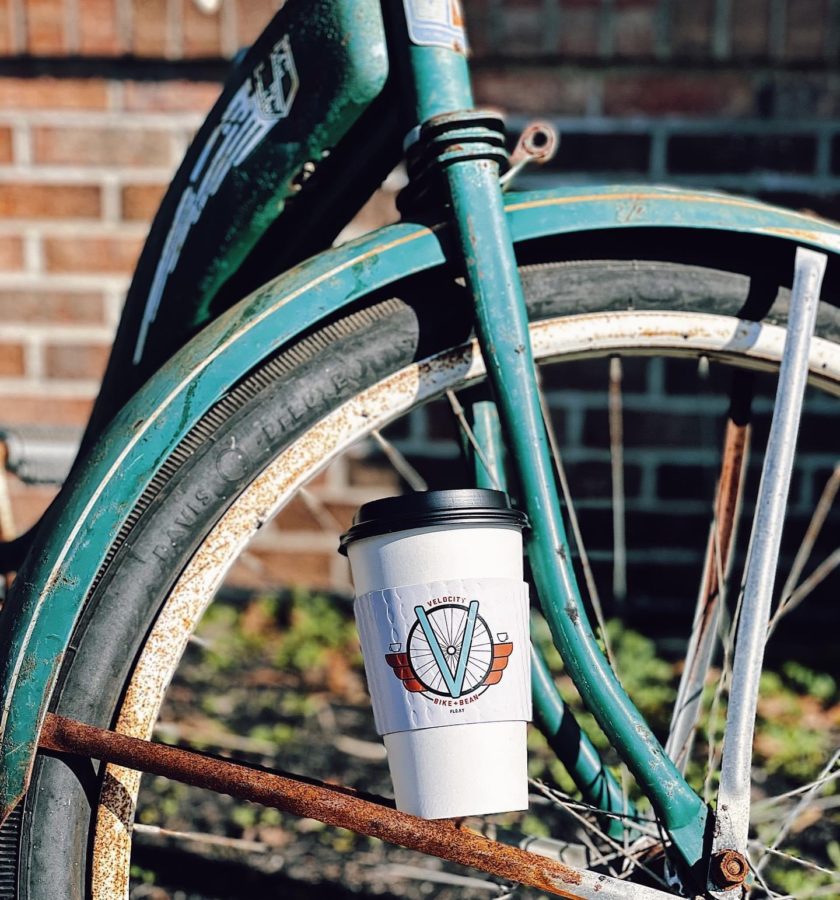 "We have an incredible staff that goes out of their way to make sure that each customer feels valuable," said Lisa Ball, wife of owner Mark Ball. "Mark is a pastor's son and has a natural way of establishing a rapport with anyone he meets. He sees customers as individuals with unique stories and needs."
The original concept of a coffee shop under the same roof as a bike shop grew from Mark's bicycle mechanic abilities and his passion for craft coffee when the shop opened in 2011.
"We keep the menu pretty simple, offering primarily drinks and pastries, with breakfast sandwiches available on Saturday mornings," Lisa said. "We try to always have vegan and/or gluten-free items available as well."
In the thick of the pandemic, a brief campaign to provide coffee to local frontline workers brought an outpouring of support from Velocity Bike & Bean customers who "sponsored" hundreds of cups of coffee for workers at local hospitals, fire stations, pharmacies and other places.
Hofbrauhaus Newport Brewery & Restaurant
Newport
Find some wunderbar authentic Bavarian beer, food, and entertainment at Hofbrauhaus Newport Brewery & Restaurant. The vibrant environment located in the Newport on Levee area is modeled after the legendary 400-year-old Hofbrauhaus in Munich, with authentically decorated rooms, live music and a scenic outdoor Biergarten with a view of the Cincinnati skyline.
"Our beer is brewed daily on site under the direction of our Bavarian brew master who adheres to Germany's strict purity law of 1516 using only hops, malt, and water," said Eric Haas, co-owner and mayor of nearby Fort Thomas. "They knew that making consistently good bier requires skill, discipline, and detailed knowledge of ingredients and processes. The law was put in place to ensure the tradition would live on."
There are also seasonal beer specialties like Oktoberfest, Maibock, Pilsner and Dunkel Weizen. The menu includes German food favorites like schnitzel and bratwurst, as well as great burgers and cream puffs for your sweet tooth. Hoffbrauhaus is a popular spot for group outings and events. Brewery tours are available.
Motch Jewelers
Covington
Browsing through Art Deco rings and vintage watches in Motch Jewelers is like walking back in time. The hometown, full-service jeweler has been in Covington since 1871, when founder M.C. Motch hired architect James W. McLaughlin to design a storefront on Madison Avenue equipped the finest of display cases, a 10-ft. George Jones store regulator clock, and a Boston E. Howard & Co. street clock. Motch offers a selection of nostalgic elegance mixed with modern luxury – hand-picked rings, bracelets, watches, necklaces, earrings, gems, estate jewels and more. While you're visiting, ask about how burglars got into the store back in 2013.
Earth 2 Kentucky
Covington
A neighborhood shop in Covington's Mainstrasse Village, Earth 2 Kentucky sells an eclectic array of toys, art, T-shirts and other items to thrill your inner child and outer geek. Earth 2 Kentucky is a shop for folks who love vintage sci-fi, low-brow art and bootleg toys, according to co-owner Dustin Benzing. By the way, bootleg toys are action figures built with spare parts and silicone molds, an art form born of nostalgia. The owners are always on the hunt for the unusual, so there's no telling what will be in the shop from day to day.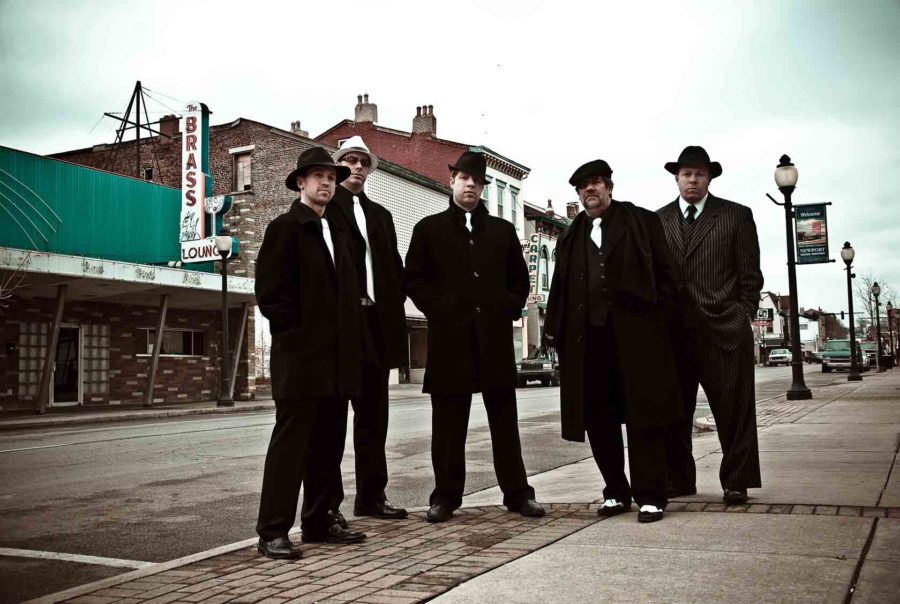 Newport Gangster Tour
Newport
Explore the streets where the mob made their millions, gamblers lost their lives and ladies of the night earned their reputations on a Newport Gangster Tour. This walking tour of Newport begins in the Gangsters Dueling Piano Bar. From there, it's an easy walk of less than a mile that's wheelchair and stroller accessible. Costumed gangster guides provide a raucous, high-energy presentation explaining the historical significance of Newport, and how the town gave birth to the modern-day gaming industry.
The first tour back in 2009 was a fundraiser idea for a local school to raise money for a service trip. The Gangster Tour fundraiser was overwhelmingly successful and inspired the creation of parent company, American Legacy Tours, which now offers 17 different guided tours and events. A must-do for any history buff.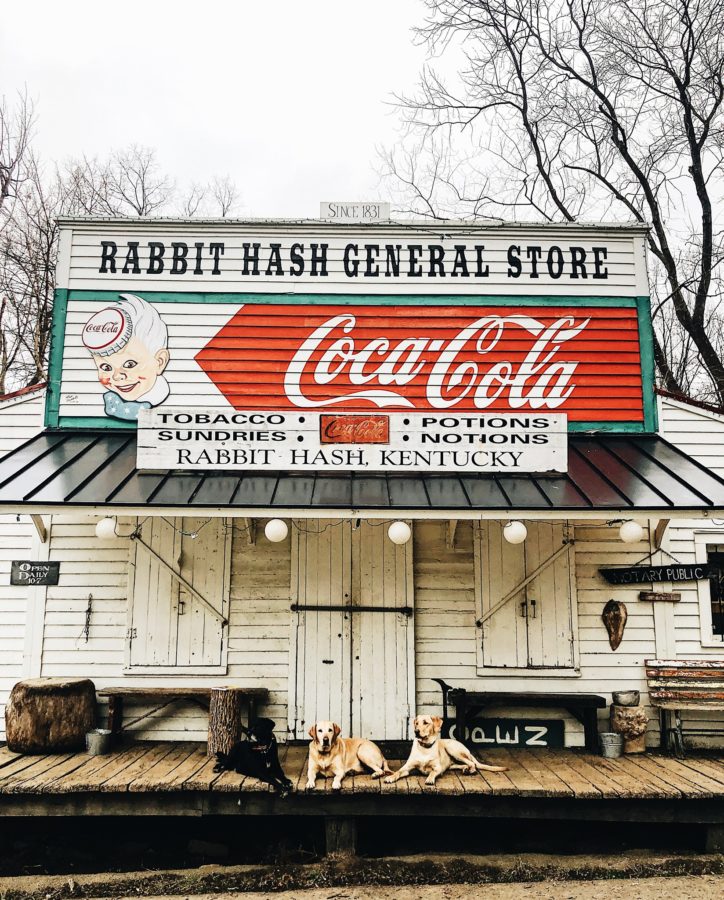 Rabbit Hash General Store
Rabbit Hash
The Rabbit Hash General Store has been a working general store since 1831. In a world that seems to be changing constantly, the Rabbit Hash General Store is a heaping slice of Americana from another era located in the heart of Rabbit Hash, a quaint Northern Kentucky river-town, population 315, whose fortunes literally have risen and fallen with the waters of the Ohio River. The store is quite the tourist attraction, featuring antiques, collectible Bybee pottery, hand-woven towels from Boston Weavers, brooms made at Berea College, hand-made soaps, wooden kitchen utensils, enamelware, live music and more.
Hickory Dickory General Mercantile
Dayton
Hickory Dickory General Mercantile in Dayton, Ky., is an old-time general mercantile store that carries a variety retro candy. Get refreshed with selection of vintage glass bottle sodas like Nehi, Howdy, Crush, Triple X Root Beer and others. They also carry tin signs, retro toys, wood products, jewelry and more. Hickory Dickory opened its doors seven years ago in Seymour, Ind., then relocated to Northern Kentucky three years ago.
Coda Co.
Belleveue
Coda Co. is an eclectic home decor and goods shop in Bellevue, Ky., with a bohemian touch. What first began as a date night idea to build a coffee table together has become a storefront filled with treasures. Owners Tanner and Kelti Ziese offer unique home décor piece—many of which are sourced from a network of talented artisans across Northern Kentucky and Cincinnati. Tanner's own creations are crafted from live edge wood and reclaimed bourbon and wine barrels, while Kelti creates macrame wall hangings and fiber art.
Sherlock's Escape Rooms
Florence
At Sherlock's Escape Rooms in Florence, the goal is to find the clues, solve the mystery, and escape the room before time runs out. The tantalizing choices of escape room adventures include The Attic, Cabin in the Woods, The Shipwreck, Graveyard Escape, The Jungle, The Wild West and others. Depending on the scenario, Escape rooms can be played by up to 12 people who may have 30 minutes or an hour to escape.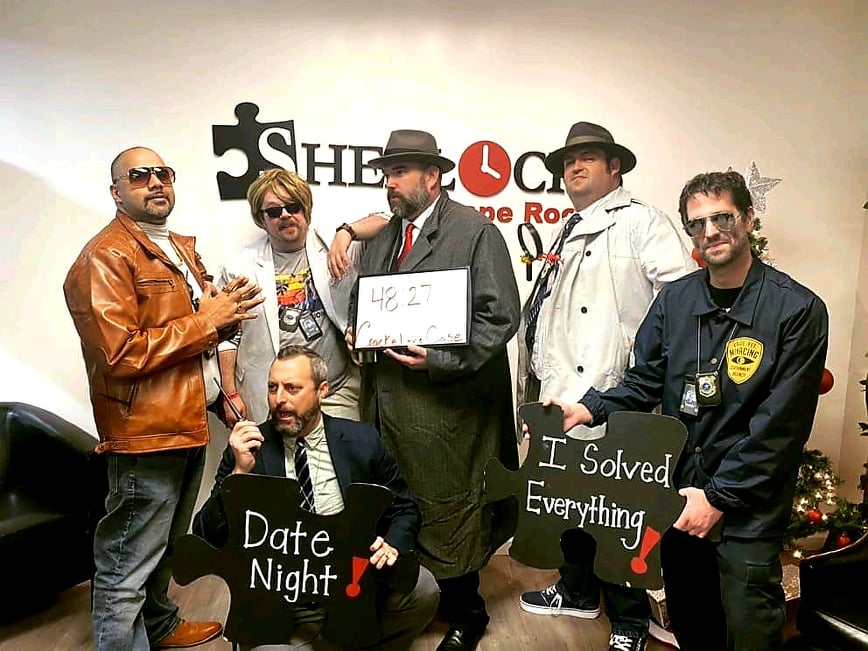 In response to COVID-19, many proactive and cautionary steps have been implemented to ensure a safe and fun experience.
"We have also taken on a new approach to escape rooms that allows our guests to play at home virtually," said co-owner Jennifer Maki. "This provides our customers the ability to continue making memories and having fun no matter where they are or what local restrictions they may be faced with. Our unique approach to entertainment is what brings our customers back for more."
There's a second Sherlock's location in Cold Spring.
Click here to read more articles from Market Review of Northern Kentucky 2022-2023.