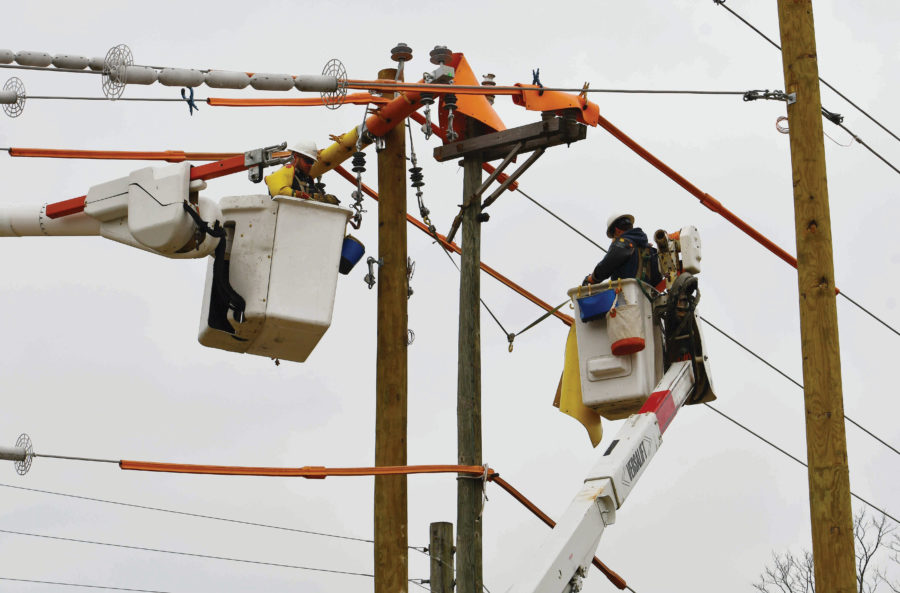 Having some of the lowest utility rates in the country gives Kentucky a competitive advantage. Because the commonwealth offers reliable power and water at a relatively low cost, utilities often play a significant role in attracting new businesses while advancing a diverse economy. 
That's most certainly true in Northern Kentucky.
"Our economic development team works hand-in-hand with our utility partners on RFIs (requests for information) from site selectors and with companies considering an expansion or location in Northern Kentucky," said Kimberly Rossetti, vice president of economic development at Northern Kentucky Tri-ED.
NKY Tri-ED markets and promotes the region as a desirable location for companies to locate or expand their businesses. 
Affordable, reliable utilities are crucial in advanced manufacturing, one of Tri-ED's target industry clusters, Rossetti said.
"Northern Kentucky is served by Duke Energy and Owen Electric for gas and electricity. Water is critical for many food manufacturers and the region is well-served by Sanitation District No. 1 and Northern Kentucky Water. All of their teams are very responsive to our requests and we are fortunate that they offer affordable, competitive rates," she said.
Duke Energy and East Kentucky Power Cooperative, which supplies power to Owen Electric, have staffs dedicated to economic development and work with customers to help keep utility costs down and reliability up to retain businesses and recruit new ones. One easy-to-demonstrate incentive: comparing water, gas and electric rates in Kentucky with other states.
Duke Energy's Ohio and Kentucky operations provide electricity to 870,000 residential, commercial and industrial customers, and gas service to 542,000 customers. The service territory spans eight Ohio counties and seven Northern Kentucky counties—making up the heart of the Greater Cincinnati region. A combination of baseload and peaking facilities allows Duke Energy to serve its customers at rates below the national average.
Owen Electric was organized as part of a nationwide movement to bring electricity to the unserved, rural portions of the United States. It has served Northern Kentucky's energy needs since 1938 when the first lines were energized.
Owen Electric is a member-owned, not-for-profit co-op that serves 65,000 members in nine counties—Owen, Grant, Gallatin, Pendleton, Scott, Campbell, Boone, Kenton and Carroll. The co-op has more than 5,700 miles of energized line, making it one of the nation's largest co-ops, according to President/CEO Michael Cobb.
The co-op supports many community endeavors. Owen Electric partners with other Touchstone Energy partners to sponsor an annual Honor Flight for veterans, awards $16,000 in scholarships to members each year and sends high-school juniors to Washington Youth Tour. 
Duke Energy Ohio and Kentucky makes strategic partnerships with local, state and regional organizations to promote the 15 counties in the Greater Cincinnati region and attract and retain investment in the community, the company said.
Since 2007, Duke has made financial contributions totaling more than $22 million to regional economic development initiatives, the company said. 
"Over the past five years, in partnership with economic development officials, the companies have helped attract $3.6 billion in capital investments and created nearly 16,642 new jobs for the region," Duke said in a fact sheet about its Ohio and Kentucky operations.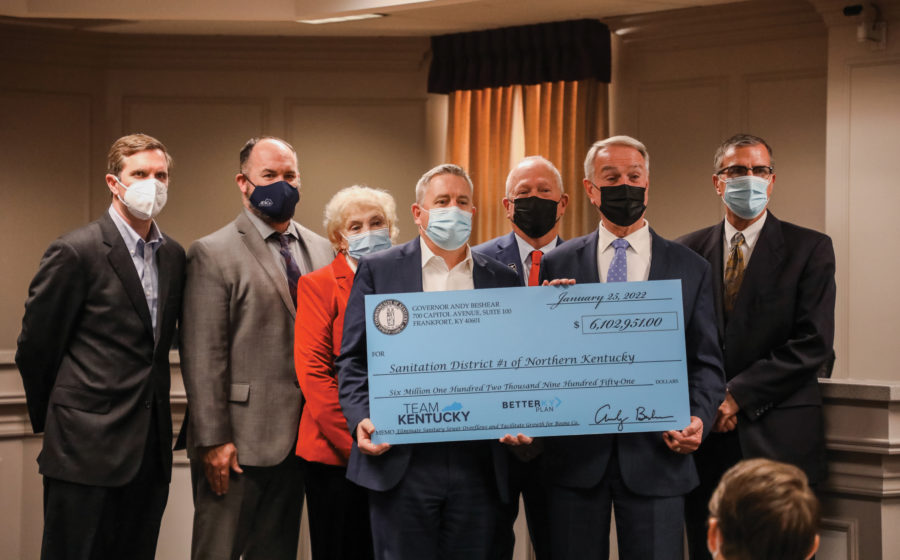 In addition to regional contributions to community organizations like United Way, the Duke Energy Foundation is focused on helping strengthen and uplift communities throughout Kentucky with grant funding. The foundation grants help job seekers and students who are members of underrepresented groups such as women and minorities to prepare for employment.
Over the past five years, the foundation has supported over 40 nonprofit organizations with more than $480,000 in grants to protect their environmental resiliency projects. 
"These grants provide much-needed support to programs and organizations that are protecting the natural resources that our communities depend on," said Amy Spiller, president, Duke Energy Ohio and Kentucky. 
Sanitation District No. 1
Sanitation District No. 1 (SD1) is the primary source of sewage treatment service in NKY, serving municipalities and unincorporated areas in Boone, Campbell, and Kenton counties. SD1 operates three major wastewater treatment facilities and several smaller wastewater treatment plants. It also serves as the regional stormwater management agency.
SD1 is the second-largest public sewer utility in Kentucky, serving more than 339,795 residents throughout Boone, Campbell and Kenton counties. SD1 maintains approximately 1,685 miles of sanitary-sewer system pipeline, 122 wastewater pumping stations, 15 flood pump stations, six package treatment plants, three major wastewater treatment plants, 433 miles of storm-sewer system and 32,300 storm-sewer structures.
In January 2022, SD1 received nearly $15 million in funding from the Better Kentucky Plan's Cleaner Water Program, created to deliver clean drinking water and improved sewer and water systems.
"Our Northern Kentucky region is a hub for economic growth," Gov. Andy Beshear said during a visit to NKY to present the funding to SD1 and other recipients. 
In partnership with the Northern Kentucky Area Development District, SD1 submitted funding requests for 10 Cleaner Water Program projects to the Kentucky Infrastructure Authority.
"Every dollar that is received through these types of community investment initiatives is a dollar that we do not have to collect from our ratepayers. The funds will be used to advance projects that will protect public health, property and the environment, and support the economic vitality of our community," said Adam Chaney, SD1 executive director.
Water service
The Northern Kentucky Water District (NKWD) serves nearly 85,000 customer accounts—approximately 300,000 people—in Campbell and Kenton counties and portions of Boone, Grant and Pendleton counties. The largest water district in the state, NKWD covers more than 312 square miles of service area, with 1,296 miles of water main and three water treatment plants with a total capacity of 64 million gallons per day. It operates 16 distribution pump stations and has 20 water storage tanks. 
As part of the Cleaner Water Program, NKWD received $1 million this year to help replace water mains throughout much of downtown Newport, improving service for families and businesses, including at the Ovation development downtown. It also received $1 million to continue improvements at two treatment plants in Kenton County.
Ron Lovan, who has served as NKWD's president and CEO since 2001, will retire in August 2022. His successor is Lindsey Rechtin, a CPA who has been working with Lovan since July 2021 to "ensure a seamless changeover in leadership," NKWD said in a press release. Rechtin has worked in various leadership roles at NKWD since 2013. 
Over his two-decade tenure, Lovan has been responsible for overseeing the daily operations of the district and has been involved in numerous projects that have positively impacted the region. He was instrumental in the purchase of the Newport and Taylor Mill water systems and helped implement significant upgrades to the district's water treatment plants. Under Lovan's leadership, the district made enhancements to the customer information and billing systems and purchased and remodeled a consolidated, centralized operations and administrative office facility.
The Boone County Water District provides water for about 66,300 residents, purchasing treated surface water from the Ohio River through the Boone-Florence Water Commission/Greater Cincinnati Water Works.
BCWD has also received over $2 million in Cleaner Water Program funding this year to extend water service to previously unserved homes.
City of Florence benefits from owning its own water and sewer service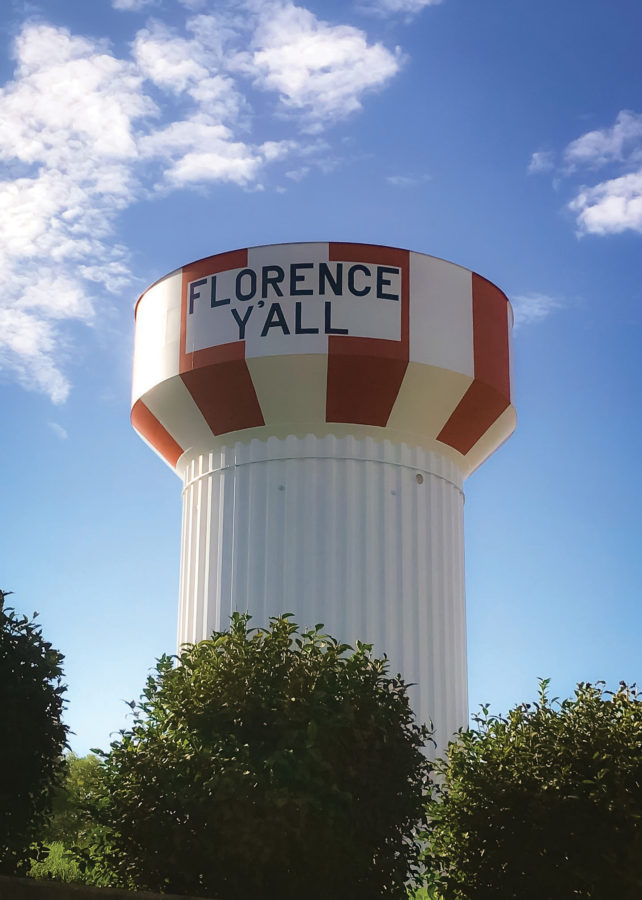 As the economic development director for the City of Florence and someone who started his career on the utility side of the operation, Joshua Hunt has had a front-row seat for much of the progress that has come over the last two decades in Northern Kentucky.
Florence is the only full-service city in NKY managing water, sewer and storm sewer utilities, maintaining streets, parks and recreation facilities, providing code inspections and much more.
 "I have witnessed the development of projects in Florence and seen the full impact of how maintaining and managing our utilities gives us the edge in keeping existing businesses here and attracting new projects," Hunt said. "A huge benefit to being directly responsible for providing utilities is that we set tap fee and usage rates. The City of Florence has the lowest tap fees in the region and this alone has led to many projects choosing a building site in Florence.
"The city has always known if we don't have utilities in places targeted for future growth, the economy stops," he added. "From our perspective, water, sewer and storm utilities are more than a commodity. One big advantage of not being a part of a larger regional utility provider is users who pay for our utility services know their money is being invested directly back in our municipal district. This has allowed Florence to maintain our infrastructure at a really high level."
---
ADVERTISING PARTNER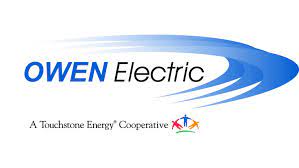 Owen Electric Cooperative Inc.
P.O. Box 400
8205 Hwy. 127 N.
Owenton, KY 40359
(800) 372-7612
owenelectric.com
Owen Electric Cooperative is a member-owned, not-for-profit electric utility serving more than 65,000 members across Boone, Campbell, Carroll, Gallatin, Grant, Kenton, Owen, Pendleton and Scott counties.
Owen Electric's mission is to improve the lives of its members in the communities it serves by providing safe, reliable and affordable service. The cooperative continues to lead the utility industry in member satisfaction and by being an innovative and trusted source for energy solutions.
The cooperative is one of 16 owner-members of East Kentucky Power Cooperative, which generates and transmits electricity to co-ops serving 1.1 million members across 87 counties in Kentucky.
---