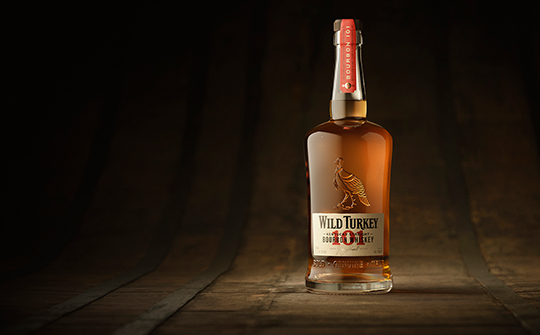 Wild Turkey has unveiled a redesign of the bottle for its flagship bourbon, Wild Turkey 101.
Wild Turkey says the bottle redesign aims to offer a more modern, premium look while staying true to the brand's roots.
The new design features an embossed turkey, placed centrally on the bottle; a smaller paper front label, to display more of the liquid inside; a thicker base with a sharp edge detail; and a refined bottleneck with a base curve, inspired by the neck of its namesake fowl.
After launching with Wild Turkey 101, the new design will roll out across the full Wild Turkey range in the coming months.
Click here for more Bourbon Flight news.
Click here to sign up for The Bourbon Flight Newsletter.