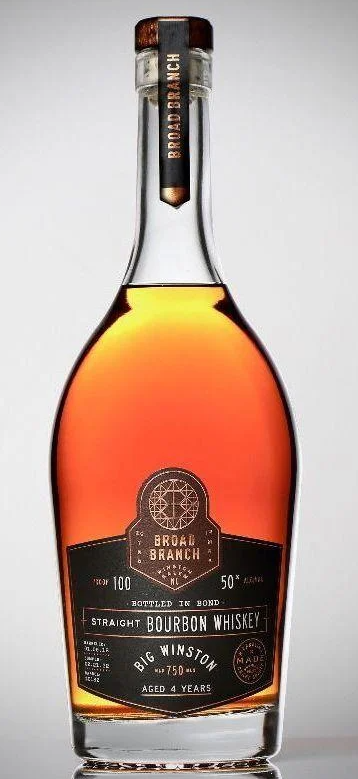 Broad Branch is proud to announce the release of Big Winston Bourbon Bottled in Bond.
Aged for 4 years and Bottled in Bond, this single barrel, straight bourbon is distilled from a unique low rye mash. The finished expression perfectly balances sweet and savory flavors with gentle spice, featuring notes of cream, tart cherry and buttery pie.
Big Winston Bourbon carries the name of its birthplace—Big Winston Warehouse. A former tobacco auction site nearly 100 years ago, it's now home to Broad Branch. We mash, distill, age, proof and bottle Big Winston Bourbon here onsite, in the heart of the city.
Big Winston BiB will be available for purchase Saturday, April 2nd at 1 pm. This is a distillery-only release and must be purchased at our tasting room in downtown Winston-Salem. See you there.
Limit one Bottle Per Customer
Click here for more Bourbon Flight news.
Click here to sign up for The Bourbon Flight Newsletter.