How much is too much when it comes to bourbon? Recently, Sotheby's held an auction that showcases two of the rarest bourbon collections ever held.
The auction house said, "The sale was dominated by domestic bidders, with 93% of lots acquired by collectors based in North America. Of those, nearly 60% were new to Sotheby's, 77% were aged in their 40s or younger, and 42% were in their 30s or younger."
Highlights of the auction were a double vertical of Pappy Van Winkle from the 2020 and 2021 releases, comprising 12 bottles in total sold for $43,750. Other notable lots included a bottle of Michter's Single Barrel Bourbon 20-Year-Old selling for $27,500 and a six-bottle case of Willett Family Estate Single Barrel Bourbon 10 Year Old, which sold at $17,500.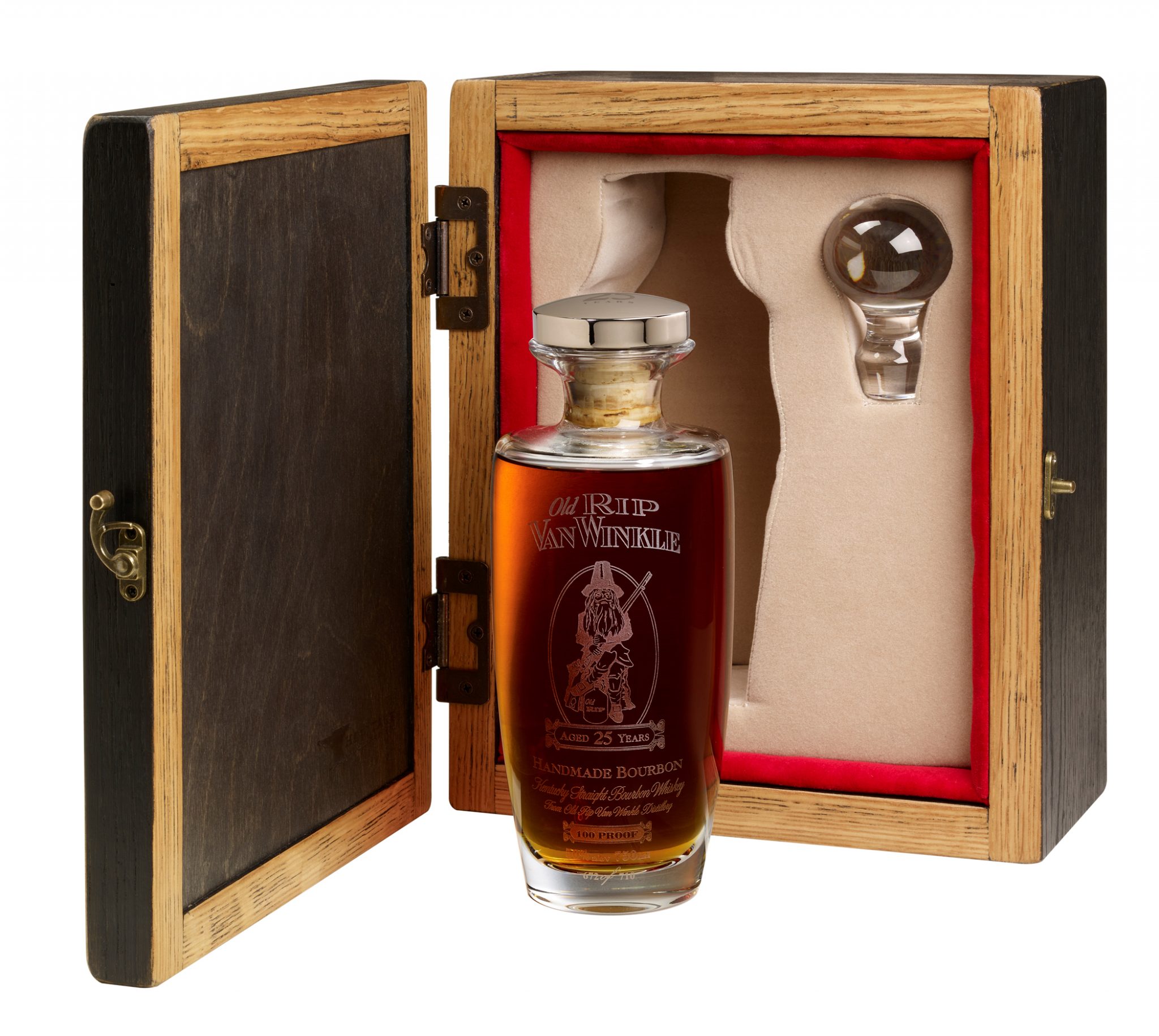 Here are the highest-priced bourbons in 2022. The list ranges from $70,000-$2,800.
Old Rip Van Winkle, 25 Year
Black Maple Hill, 21 Year
Double Eagle Very Rare
Last Drop 1980
Colonel E.H. Taylor, Jr., Tornado Surviving
W. L. Weller, 19 Year
Booker's 25th Anniversary
O.F.C. 1980
A.H. Hirsch Finest Reserve, 16 Year
Four Roses Small Batch, 50th Anniversary