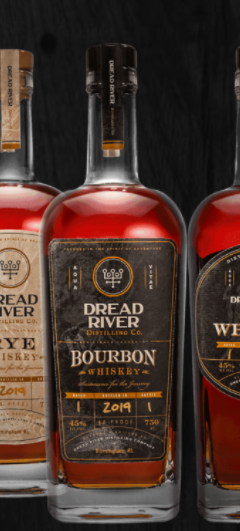 Dread River will release its newest spirit, Dread River Straight Bourbon. Distilled from a mash bill of corn, wheat and malted barley, aged over two years and is finished in Caribbean rum casks. The spirit will be 90 proof.
The distillery will officially launch the bourbon during the Honda Indy Grand Prix of Alabama at Barber Motorsports Park throughout the race weekend from April 29 to May 1.
"We distill spirits for those inspired by the challenge, who value progress over comfort, who seek out boundaries and push beyond them. At Dread River, every bottle is a story, every glass is an opportunity; to listen, to confide, to connect. A spirit isn't simply a product to us, it is what makes us who we are; smooth, bold, complex, cordial, elegant, approachable, distinct and memorable."
Patrons can reserve Batch 1 bottles of Dread River Bourbon by visiting www.dreadriver.com, calling 205.588.1744 or emailing [email protected].
Click here for more Bourbon Flight news.
Click here to sign up for The Bourbon Flight Newsletter.