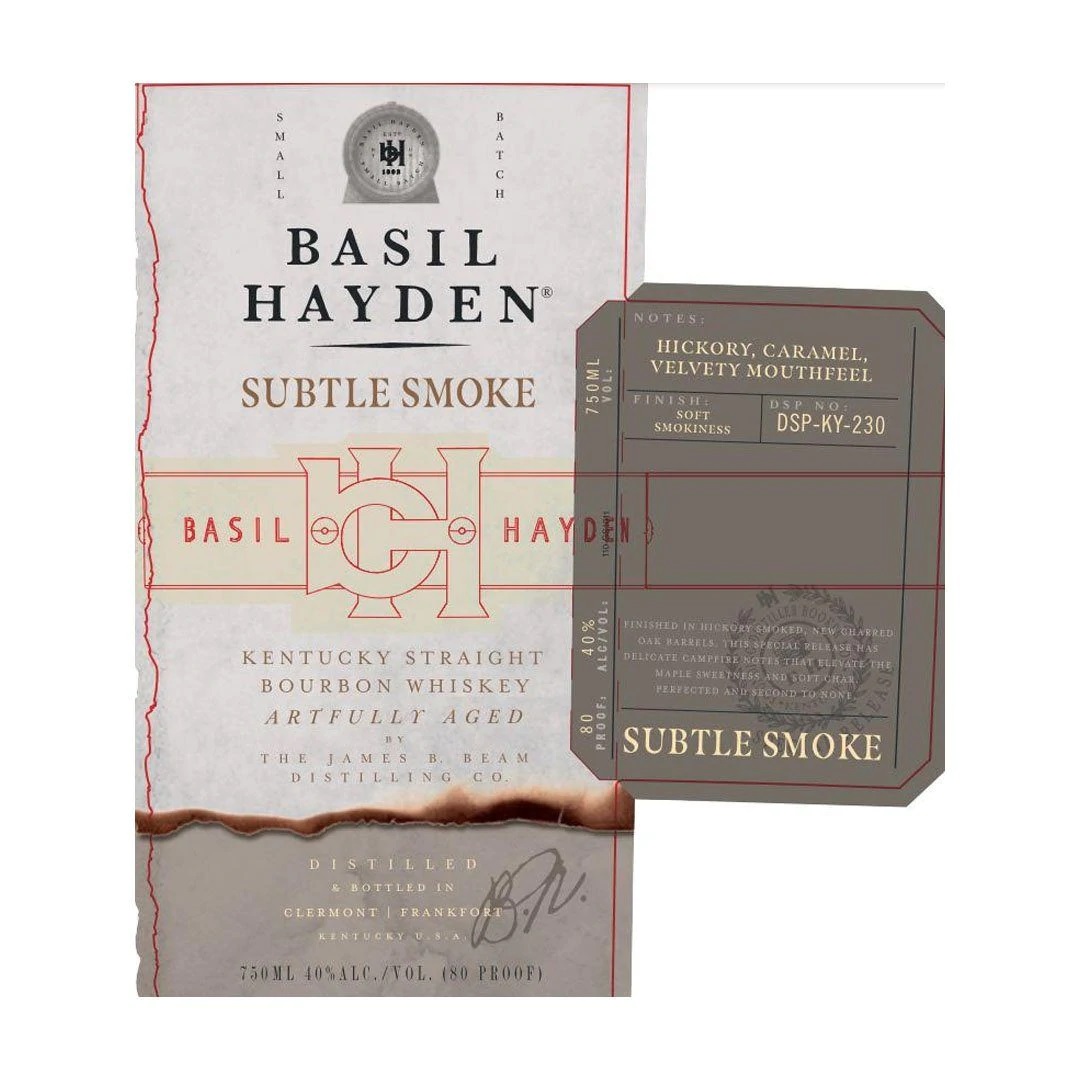 Basil Hayden Subtle Smoke is crafted differently from most other smoky spirits. The steps to create this unique bourbon begins with toasting and lightly charring a secondary barrel.
Afterward, hickory-smoked chips are delicately ignited at a constant feed to produce smoke, which is then pumped into the barrel, resulting in soft, charred notes. This six-month secondary aging process provides a smoother, more subtle take on smoky spirits, and creates a perfectly sophisticated, yet approachable introduction to both bourbon and Basil Hayden.
On the nose, aromas of mellow smoke character with a hint of vanilla preface flavors of soft char with a light sweetness reminiscent of butterscotch and maple on the palette. Concluding with a crisp, yet delicate finish of smokiness with light toasted hickory wood, the new expression offers a subtle, welcoming introduction to a smoky spirit while paying homage to the bourbon's signature high-rye style.
Perfect for gifting spirits connoisseurs or wow-ing friends at a dinner party, Basil Hayden Subtle Smoke is available now, for a limited time, at premium spirits retailers across the United States and with a suggested retail price of $49.99/750mL. Ideally served neat or on the rocks, Basil Hayden Subtle Smoke encourages those new and familiar with the category to discover all that bourbon can be through the subtle, unexpected infusion of smoke.
Click here for more Bourbon Flight news.
Click here to sign up for The Bourbon Flight Newsletter.