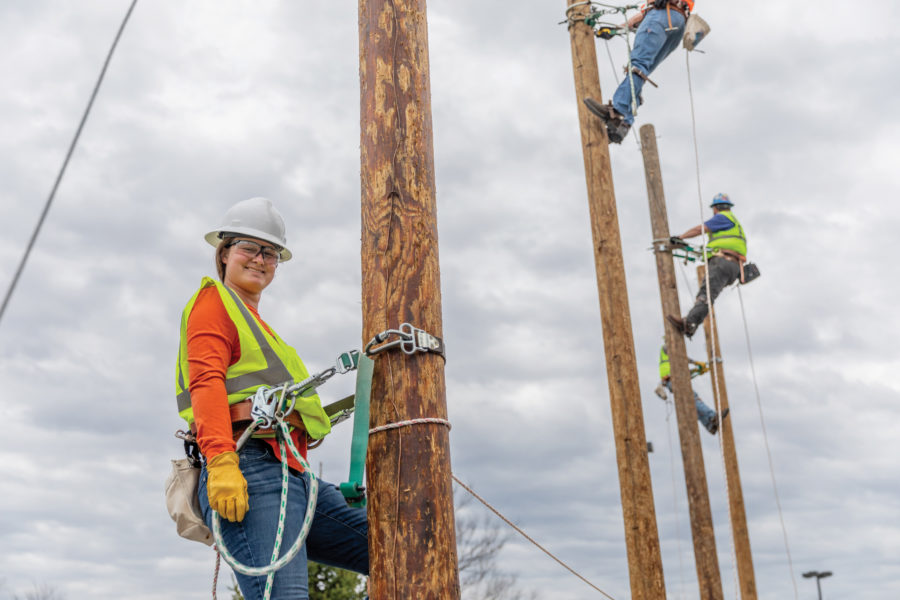 Universities are responsible for preparing young people for the future and re-training adults for ever-changing work environments. Few would argue it's a huge responsibility. But with no warning, a pandemic disrupted literally everything even as technology continued to change at blistering speed, demanding new learning. Nothing—not even standard practices such as conducting classes—could be accomplished in the usual way. 

Even so, in Northern Kentucky universities continued to train young people and adults alike, close equity gaps, develop new courses, and try new ways of learning. They have partnered, innovated and done whatever necessary for learning to continue.
We asked the three largest postsecondary educational institutions in Northern Kentucky to give us their top five successes during the past year.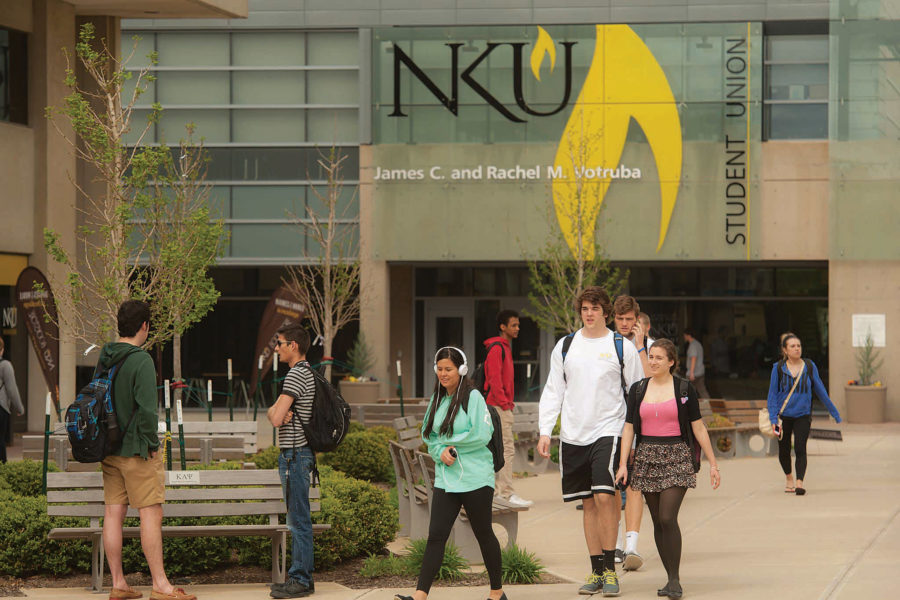 Northern Kentucky University: one of the fastest-growing metropolitan universities in Kentucky
Moon Shot for Equity—Northern Kentucky University (NKU) and Gateway Community and Technical College (GCTC) joined a collaborative project led by the company EAB that aims to close equity gaps by 2030. Each school committed to implementing more than a dozen research-based best practices proven to remove systemic barriers to student success. 
Opportunity House—In November 2021, NKU, the City of Highland Heights and the Brighton Center began to renovate an old building on campus to provide housing and resources for low-income Kentuckians pursuing two- or four-year degrees. The Opportunity House will include 16 affordable apartments while the basement will include training and meeting rooms for social services to provide counseling and resources to students. 
---
NKU offers one of the nation's most affordable entrepreneurship degrees, according to a new ranking from University Headquarters, an independent organization. Graduates with these degrees are highly valued as employees because they have been trained to take smart risks, think independently and bring in a healthy bottom line.
---
Equity Investments—NKU invested more than $3 million to address equity initiatives on campus by forgiving student debt built up during the pandemic, providing students with a $250 bookstore voucher, and enhancing mental health services on campus. 
Five-star LGBTQ rating—Nonprofit organization Campus Pride once again rated NKU as one of the best campuses for LGBTQ students. NKU achieved the highest ranking of five stars based on several factors, including policy, support and institutional commitment, student life, and safety.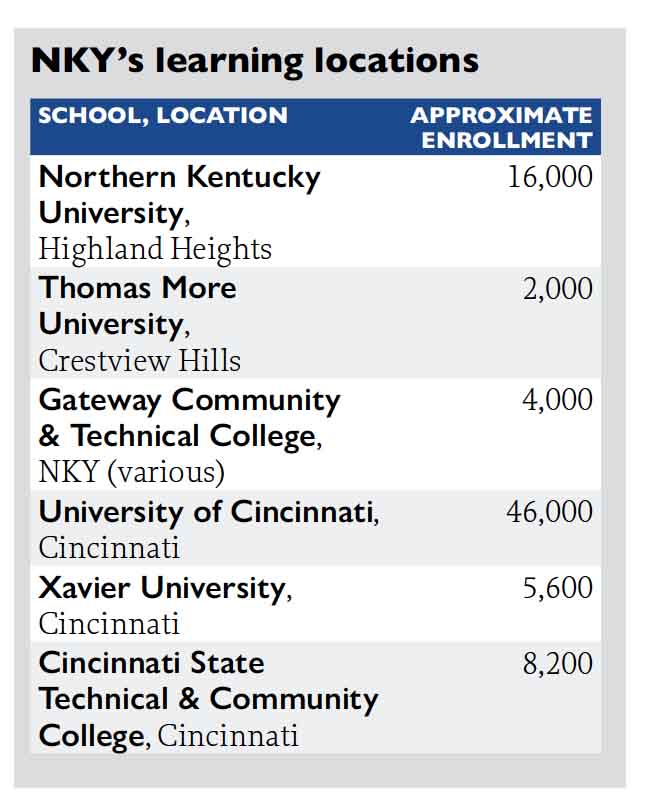 Ballots cast—More NKU students voted in 2020 compared to 2016. According to a report from the Institute for Democracy and Higher Education, NKU saw an increase in students voting in the 2020 presidential election when compared to the 2016 presidential election. NKU also saw increases in student voter registrations and voting rate among registered voters. 
NKU also launched a new entry-level Doctor of Occupational Therapy program and received a grant that will be used to expand telehealth and telemedicine resources in rural communities in the region and develop telemedicine and telehealth clinical and practicum sites for nursing and social-work students. 
The university received a grant and is spending $100,000 of its own money to create a pipeline for diverse educators. NKU is partnering with Erlanger/Elsmere, Newport and Covington Independent school districts, which have the most diverse student populations in the region. The grant will focus on middle and high school teachers.
NKU also was awarded a $1 million federal grant to combat the opioid epidemic. This initiative is to reduce the morbidity and mortality of substance misuse by enhancing rural residents' access to prevention, treatment and recovery support.
The university is one of the best schools for nursing education in the commonwealth, according to new rankings from RNtoMSN.org, which ranks NKU the fastest RN to BSN online program in the information resource's 2021 list. 
NKU is the only university in the region and one of 263 programs in the world approved by the Society for Human Resource Management. SHRM is the largest HR professional society, representing 285,000 members in more than 165 countries. The SHRM designation gives students eligibility for the certified professional exam once they accumulate 500 hours of relevant HR experience.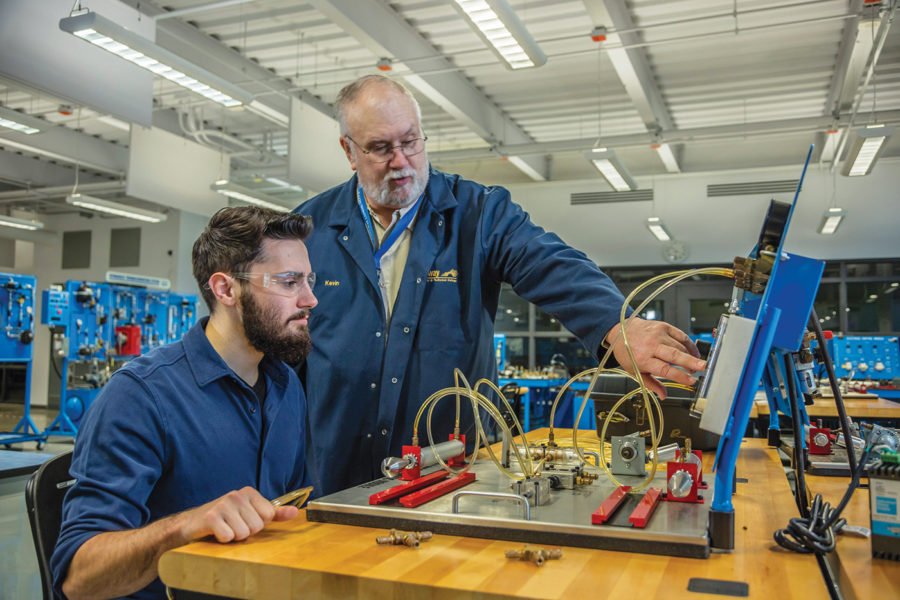 Gateway Community and Technical School: a community where students find confidence, collaboration & compassion
River Cities School District Network Signing—Gateway and Northern Kentucky University (NKU) partnered with five school districts in the River Cities area of the service region. High school graduates who are eligible for federal Pell grants and who meet the qualifications for the River Cities Promise program can start their college education (first two years) at Gateway and seamlessly continue to earn bachelor's degrees at NKU, all tuition-free. To date, there are 67 students in the program.
Campus Hunger—Realizing that hunger is a reality on all college campuses, Gateway was able to expand its food pantry to each campus building and offer fresh food options. It secured large community investments from the Impact 100 Foundation, RC Durr Foundation, Apartment Association Outreach and private donors.
National Registry of Emergency Medical Technicians—Sixteen paramedic students achieved their certification through NREMT.
Tool Belts—Scholars in the Building Maintenance Career Pathway at Gateway received their tool belt kits from the Team Kenton Foundation.
---
Gateway Community and Technical College was ranked first for best associate degree college in Kentucky, offered free tuition to new students and froze tuition for others.
---
Paralegal Technology Program—Kentucky's first paralegal technology program was launched to meet the talent shortage in the region.
Gateway has been ranked first for best associate degree college in Kentucky, offered free tuition to new students and froze tuition for all others. The college also offered the first registered health care apprenticeship, was named one of the state's best employers by Forbes, and created a Northern Kentucky line-technician talent pipeline in conjunction with Duke Power.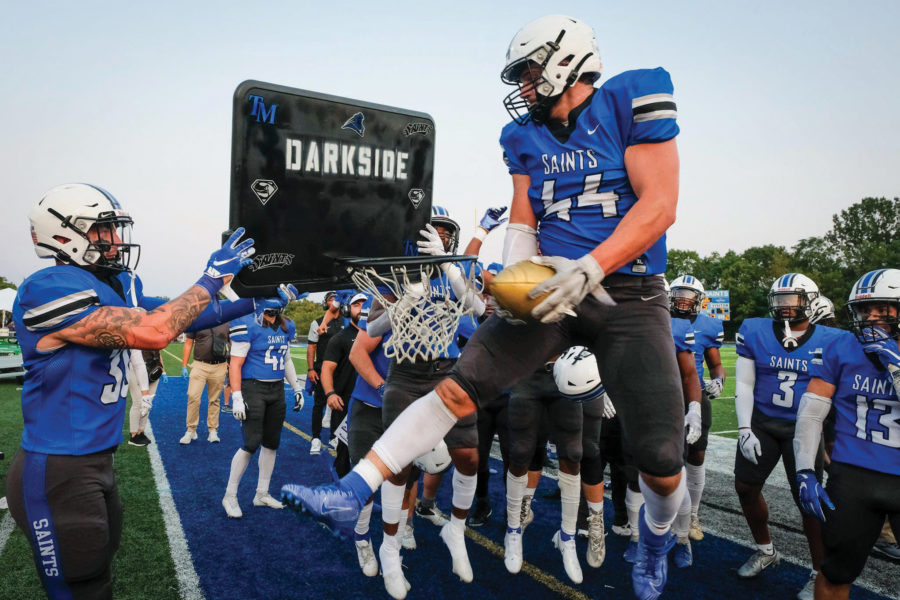 Thomas More University: the region's premier Catholic liberal arts university
Celebrating the Centennial—Thomas More University, originally named Villa Madonna College, opened its doors in September 1921, becoming Northern Kentucky's first higher education institution. 
Inaugural Saints Serve—As part of the Sept. 14, 2021, centennial celebration program, 1,236 Thomas More volunteers assisted 44 organizations across the Cincinnati and Northern Kentucky region with 2,806 hours of service in just one day—a testament to the university's mission.
Second Century Campaign—Announced during the centennial kickoff week, "It's Time for More" is the most comprehensive, ambitious capital campaign in the university's history. 
Enrollment increase—For the third straight year at Thomas More, enrollment increased at the private, nonprofit university.
---
"Shortly after joining
 

Thomas More University as president in 2019, we were faced head-on with the pandemic. … Our dedication to protecting the in-person, quality educational experience led to increased enrollment and retention as we remain steadfast in our commitment to student success."

 

— Joseph L. Chillo, president,

 

Thomas More University
---
Thomas More's rugby team brought home a national championship in December 2021. Rugby is relatively new at Thomas More, arriving on campus in 2015. The team was undefeated in the 2020-21 campaign and had just one loss in the 2021 fall session. They were able to defeat No. 1 ranked Adrian College to win the national championship. The rugby team also had international player Alejandro Torres drafted to the Dallas Jackals, a major league rugby team.
In addition, Cincinnati Magazine named President Joseph L. Chillo one of the region's 300 most powerful business leaders as the university saw record-breaking enrollment. The university responded to community needs as Thomas More's digital, graduate and professional programs added new offerings in response to community needs. These offerings are built with the intention of providing the coursework flexibility adult learners need while preparing them for successful careers with research-backed, in-demand skills.
Thomas More University expanded its physical footprint with the purchase of buildings that previously housed the offices of DBL Law and began a strategic campaign focused on capital investments, new partnerships and innovative academic programs.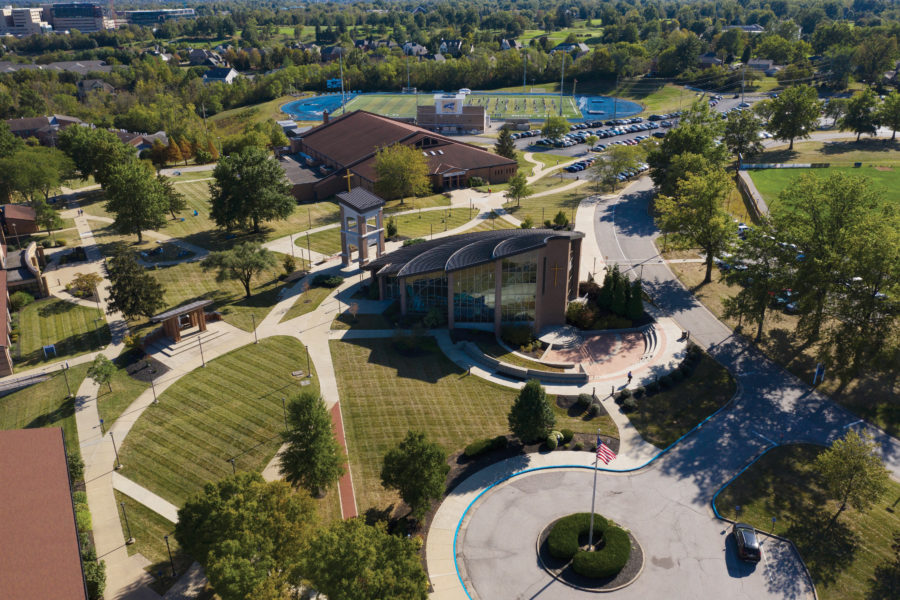 ---
SECTION SPONSOR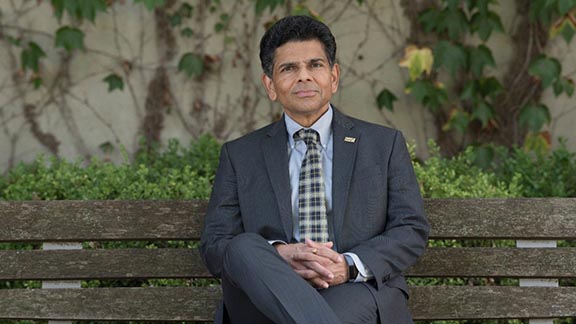 Northern Kentucky University
Nunn Drive
Highland Heights, KY 41099
(859) 572-5100
nku.edu
Founded in 1968, NKU is a growing metropolitan university of more than 16,000 students served by more than 2,000 faculty and staff on a thriving suburban campus near Cincinnati. Located in the quiet suburb of Highland Heights, Ky. – just seven miles southeast of Cincinnati – NKU has become a leader in Greater Cincinnati and Kentucky by providing a private school education for a fraction of the cost. While NKU is one of the fastest-growing universities in Kentucky, its professors still know their students' names. For more information, visit nku.edu.
---
ADVERTISING PARTNERS
THOMAS MORE UNIVERSITY
333 Thomas More Parkway
Crestview Hills, KY 41017
(859) 341-5800
thomasmore.edu
For 100 years, Thomas More has created a university for students who want to Be More, Do More, Seek More, and Achieve More, providing a mission-driven, liberal arts education based on the Catholic Intellectual Tradition that challenges students of all faiths to examine the ultimate meaning of life, their place in the world, and their responsibility to others.
---
KCTCS
300 North Main St.
Versailles, KY 40383
(877) 528-2748 
The Kentucky Community and Technical College System is the commonwealth's largest postsecondary institution with 16 colleges and more than 70 campuses, serving more than 100,000 students annually. It also is Kentucky's largest provider of workforce training, dual-credit classes and online education. Through partnerships with business and industry, KCTCS aligns its programs to meet the needs of local employers. Its colleges are united in their commitment to making life better for students, communities and the citizens of Kentucky. Since its creation, KCTCS has served 1 million Kentuckians.
---
MOREHEAD STATE UNIVERSITY
150 University Blvd.
Morehead, KY 40351
(800) 585-6781 
Recognized by U.S. News & World Report as one of the Top 25 public regional universities in the South for six consecutive years, Morehead State University has served generations of students and families through hands-on education. It empowers students to find their purpose and achieve their goals through quality academic programs and personalized support. Morehead's academic programs consistently earn national rankings for excellence, accessibility and best value.
---
Click here to read more articles from Market Review of Northern Kentucky 2022-2023.