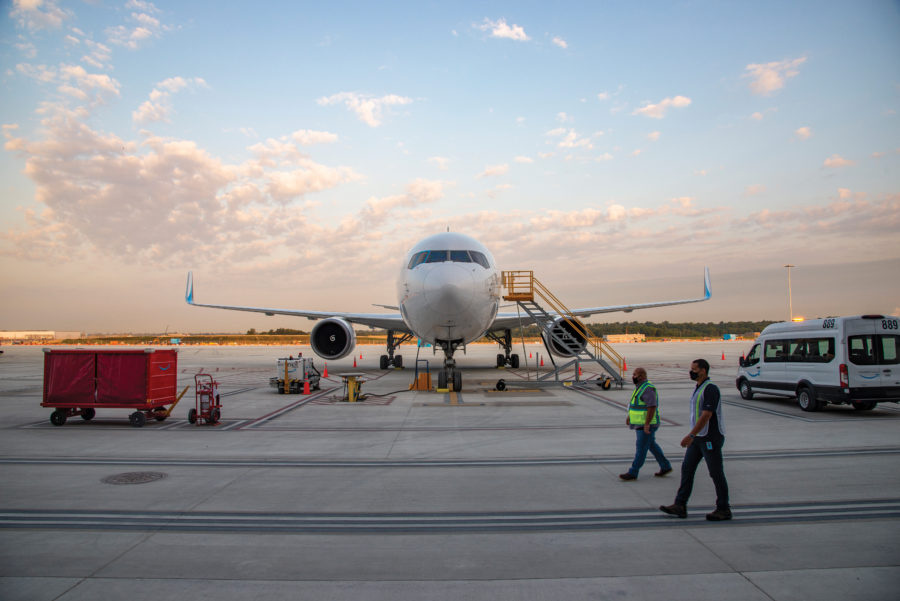 Thanks in part to Northern Kentucky's booming transportation and logistics sector, the region is one of the state's leading job engines, according to a 60-page report on the region's economy released in January by Ernst & Young (EY) and Northern Kentucky Tri-ED.
From 2015 to 2020, more than 11,000 new jobs were created in NKY from a variety of sectors, solidly outperforming the state's two largest cities, Louisville and Lexington. NKY's logistics, distributions and transportation sector was responsible for creating 11,200 jobs during that period, exceeding the overall net job gains in the region. 

Thanks to employment growth at companies like Amazon, DHL and a number of warehousing/logistics companies, transportation and logistics is now the most concentrated industry cluster in NKY. 
"In 2019, on a per capita basis, the region was home to more than three times as many transportation and logistics jobs relative to the U.S. average," the EY report said. 
The sector's growth continued in 2021 and shows no signs of slowing down. 
Amazon Air opened its $1.5 billion air hub—the primary hub for its U.S. cargo network —in August 2021 and intends to have 2,000 people on its payroll at the Cincinnati/Northern Kentucky International Airport (CVG) once it's running at full speed. DHL Express, the German package shipper that describes itself as the world's largest logistics company, announced a plan in July to hire another 1,100 workers, bringing its workforce to about 5,500 at its North America "superhub" at CVG. 
Atlas Air, a huge shipping operation, opened a $34 million global operations center a few miles east of the airport.
All that air-transport activity contributed to record-breaking results at CVG, which handled 1.7 million tons of cargo in 2021 and cemented its ranking as the seventh-largest cargo airport in the country.
Airport CEO Candace McGraw said increased cargo traffic allowed CVG to return to the pre-COVID and record-setting levels of 2019 when measured by the tonnage of the aircraft that landed at CVG. She seemed certain that cargo business will only get better. 
"That's what we're forecasting with DHL continuing to boom and Amazon continuing to grow. I think the cargo activity here will only continue to increase over time and I think, frankly, the pandemic has even accelerated the e-commerce and cargo growth," McGraw said.
Passenger traffic hasn't yet bounced back despite the fact that CVG has established itself over four years as the low-fare leader when measured against three nearby large cities: Louisville, Indianapolis and Columbus.
The airport handled 6.4 million passengers last year, about 70% of the total for 2019, McGraw said.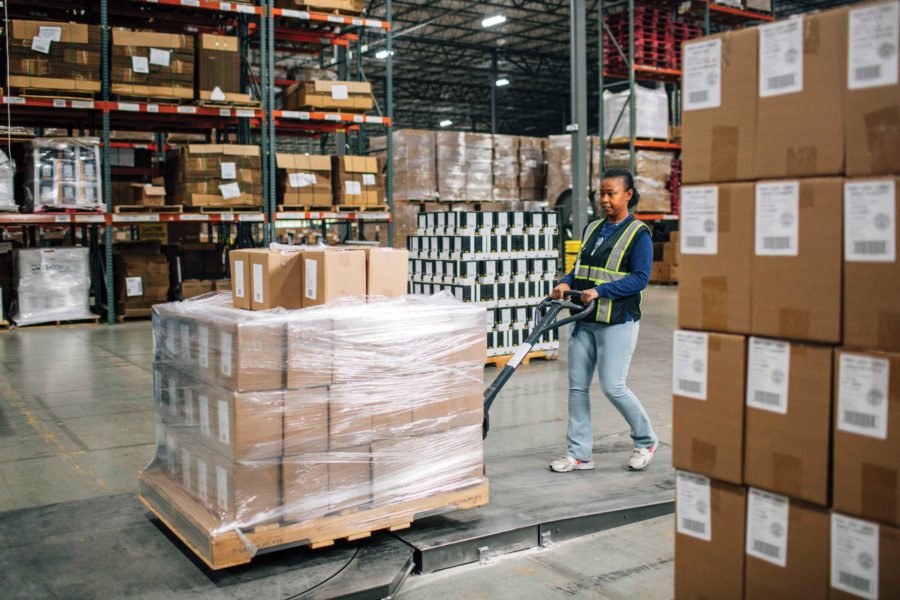 "As business travel starts to come back, that number will improve. Much of the 70% was leisure travel in 2021," McGraw said. 
Paul Verst, chairman and CEO of rapidly expanding Verst Logistics, headquartered in Walton, Ky., said NKY is well-positioned for continued growth.
In March 2022, Verst Logistics signed a long-term lease for 394,000 s.f. of space at the Runway Logistics Center building in Hebron, Ky, a warehouse adjacent to CVG. The new center, Verst's second in NKY, will bring about 250 new jobs to the region. It will be equipped with Locus robots and an automated package sortation system, the company said. 
"Between our interstate systems like I-75, I-71, I-74 and a dynamic CVG airport with cargo carriers like DHL and Amazon, our area can deliver service to over 80% of the U.S. homes within a one-to-two-day window," Verst said.
Verst Logistics, a family-owned company with roots that date back to 1966, is "very bullish on the Northern Kentucky economy" and has a three-year strategic plan that calls for an investment of $150 million in new buildings and warehouse, fulfillment and packaging equipment, as well as tractors and trailers, he said. 
But Verst, who has just under 450 people on the NKY payroll, said hiring is a challenge he and other employers continue to face. 
"On any given day, we have 50 to 100 job openings, mostly in our warehouses," said Verst, adding that the company increased salaries last year to both attract and retain employees. "Competition (for workers) is as rough as I've ever seen it, but we are well-positioned to attract and retain talent."
Late in January, Levi Strauss, the San Francisco-based jeans maker that has had a presence in Northern Kentucky for many years, announced plans to spend upwards of $48 million and hire 300 people for an e-commerce distribution center. The project builds on its current presence in NKY, which includes two distribution-related facilities in Hebron, where it employs 300. 
Lighthouse Transportation Services, a third-party logistics provider, began rehabbing a 97-year-old building in Covington in 2021. The company plans to create 64 new jobs there over a 10-year period. 
One of the companies Verst, Levi Strauss and others compete against to fill jobs is Amazon, the $1.5 trillion behemoth whose online business has changed American retailing.
In the last 12 years, Amazon has created more than 18,000 jobs and invested more than $20 billion throughout the state when infrastructure and wages are factored into the economic impact equation, said Amazon spokesman Andre Woodson. 
"We knew this region would be an outstanding fit for us due to its robust public infrastructure, dedicated local workforce, and ability to reach our customer base throughout the country," Woodson said. 
Total Quality Logistics (TQL), one of the largest freight brokerage and third-party logistics firms in North America, announced in February 2022 that it will grow its Kentucky presence with expansions at three offices across Lexington, Louisville and Northern Kentucky. It will add 125 jobs in unincorporated Boone County.
TQL is a significant employer in the region that contributes to the growth of the supply chain management target cluster identified in the EY report, said Lee Crume, CEO of Northern Kentucky Tri-ED.
"According to the recent target industry analysis released by Tri-ED, supply chain management employment will grow 28% from 2020-2025 in Northern Kentucky," Crume said. 
Some of the other major logistics, distribution and transportation companies located in NKY, both near CVG and throughout the three counties, include: UPS, FedEx, Legion Logistics, Wayfair, eBay Global, GE Aviation, Groupon, L'Oreal USA, Castellini Cos., LeanCor, Kroger Distribution, Cold Chain Integrity, Cengage Distribution Center, Coca-Cola, Schwan's, HealthWarehouse.com, iHerb, Rx Crosswords, Toyota North American Parts Center Kentucky, and many others.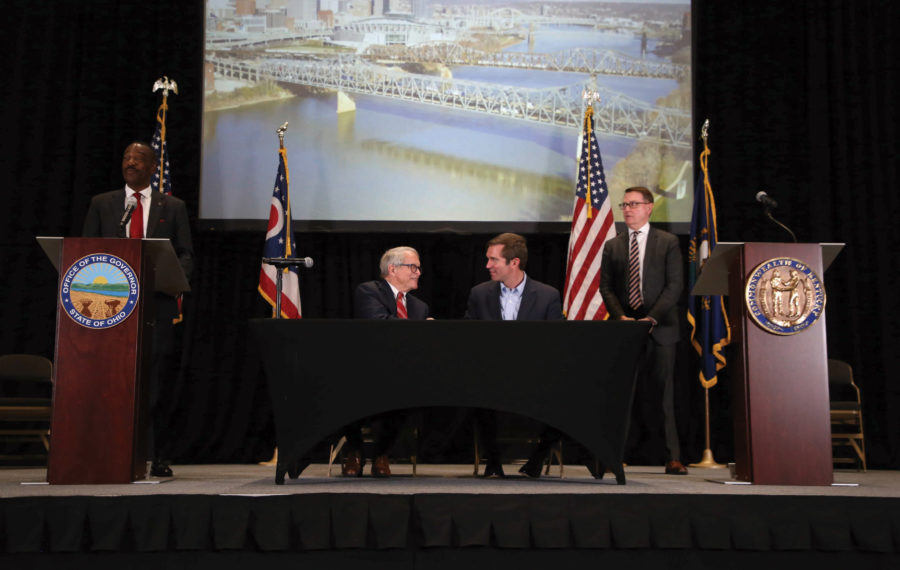 On the ground
While air traffic sped ahead last year, the same could not be said on the ground, especially for Northern Kentuckians who routinely commute to Cincinnati.
The I-71/I-75 Brent Spence Bridge has been labeled "functionally obsolete" because it wasn't designed for today's traffic load. 
The Brent Spence Bridge was constructed in the 1960s to carry around 80,000 vehicles a day, but the daily I-75 and I-71 traffic load has reached 160,000 vehicles in recent years. Because I-75 is a key freight corridor stretching from Canada to Florida, the slowdowns also impact commerce throughout the eastern United States.
In February 2022, Kentucky Gov. Andy Beshear and Ohio Gov. Mike DeWine announced plans to pursue up to $2 billion in federal funding to drastically reduce traffic congestion on and around the Brent Spence Bridge without using tolls.
If awarded, the requested funds would primarily be used to build a new companion bridge over the Ohio River to give drivers an alternative to the Brent Spence Bridge.
TANK plays critical role to major employers
The Transit Authority of Northern Kentucky (TANK) has provided transit services for the region since 1973. It plays an important role in Northern Kentucky, said Tri-ED's Crume.
"Public transportation ensures that people can get where they need to go–whether that's to go to work in Northern Kentucky or Cincinnati, to the grocery store, a doctor appointment or to the Cincinnati/Northern Kentucky International Airport (CVG) for work or travel," Crume said. "TANK plays a critical role in our region getting people to where they need to go and to jobs at our major employers."
Andrew Aiello, TANK general manager, agreed.
"Cities cannot function effectively without public transportation. Even during the darkest days of the pandemic, TANK was carrying thousands of people to essential jobs and to life-sustaining medical appointments," he said. "An effective public transportation system makes it possible to connect more people to more jobs and to improve the quality of life for our entire community."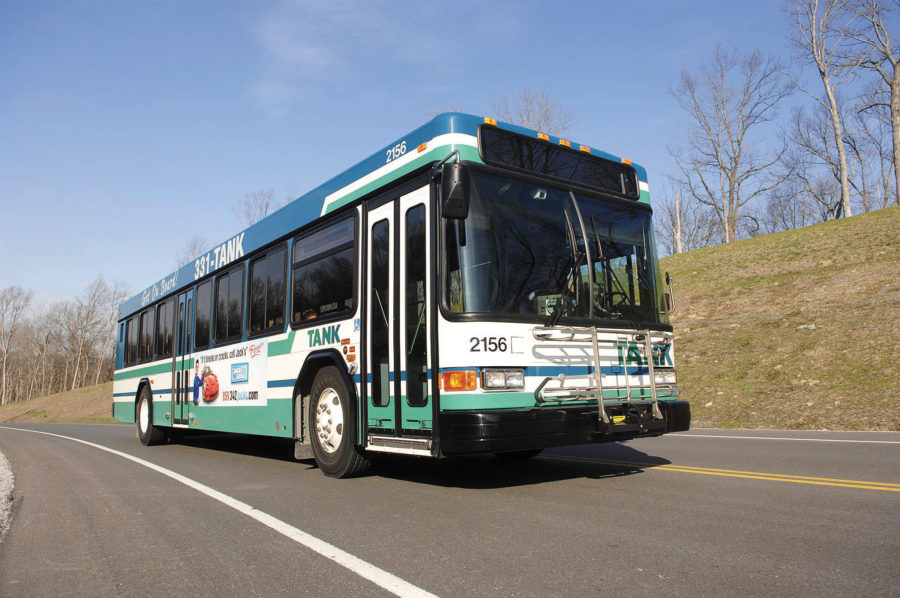 TANK had nearly 3.1 million passengers in the fiscal year that ended June 30, 2019, according to Gina Douthat, deputy general manager for the bus system. But two years later that number had declined to about 1.42 million, she said.
There was one bright spot: Douthat said the increase in logistics and distribution jobs prompted TANK to begin offering far more service between downtown Cincinnati and the airport.
"Ridership is slowly and steadily climbing back," Aiello said.
TANK redesigned its system in 2020 to offer frequent service within a quarter mile of more densely populated areas and along routes people use to get to and from work. Changes took effect in January 2021.
The redesigned system was designed to increase the number of people within walking distance to frequent transit by 155% and increase the number of jobs within walking distance to frequent transit by 58%.
"Many of the goals of the redesign have been achieved. Schedules are more consistent, weekend service has improved, and access to employment centers like CVG has dramatically increased," Aiello said. "However, TANK's current workforce shortage is limiting the amount of service we can put on the street, so some of the components of the redesign (such as increased frequency in certain corridors) have yet to be implemented."
TANK also implemented a new, simplified fare structure, and began offering contactless and low-touch ticketing solutions. The new options have reduced the much of the complication associated with using transit, Aiello said.
"Our passengers and our bus operators love the app-based ticketing and convenience it provides," he said.
Workforce challenges are resulting in reduced or unreliable service in cities across the country. TANK faces those same challenges, Aiello said, but TANK's reliability remains above 99%.
"This is a testament to the commitment of the amazing people that work at TANK," he said. "Also, TANK is a great place to work which makes us a preferred employer in this competitive market."
---
SECTION SPONSOR
CINCINNATI/ NORTHERN KENTUCKY INTERNATIONAL AIRPORT (CVG)
3087 Terminal Dr.
Hebron, KY 41048
cvgairport.com
Cincinnati/Northern Kentucky International Airport (CVG) is celebrating its 75th anniversary of commercial air service this year. It continues to be an essential part of the commonwealth's growth and success with 50+ nonstop destinations and some of the lowest average airfares in the region. CVG is diversified in both passenger and cargo operations with an annual economic impact of $6.8 billion. It is the seventh-largest cargo airport in North America—home to Amazon Air's primary U.S. Hub and DHL Express Global Superhub.
---
ADVERTISING PARTNERS
VERST LOGISTICS
300 Shorland Drive
Walton, KY 41094
(800) 978-9307
verstlogistics.com
Replace with: Verst is a Top 100 3PL inbound logistics provider that specializes in omnichannel fulfillment, shrink sleeve labeling, dedicated transportation and freight brokerage with warehouses nationwide. Verst combines industry and technical expertise with a commitment to seamless customer relationships to help customers achieve goals. Based in Walton, Ky., Verst Logistics employs over 2,200 employees across all divisions.
---
TRANSIT AUTHORITY OF NORTHERN KENTUCKY
3375 Madison Pike
Fort Wright, KY 41017
(859) 331-8265
tankbus.org
Transit Authority of Northern Kentucky is the public transportation provider for Boone, Kenton, and Campbell Counties. TANK routes connect people to jobs, helping the companies in the region meet their workforce needs. TANK strives to meet the transportation needs of the entire community, providing nearly 3.5 million work, school and other lifeline trips per year. It's TANK's mission to provide safe, reliable, customer-oriented transportation and TANK will continue to be committed to providing transportation services that address the current and future needs of the community.
---
Click here to read more articles from Market Review of Northern Kentucky 2022-2023.