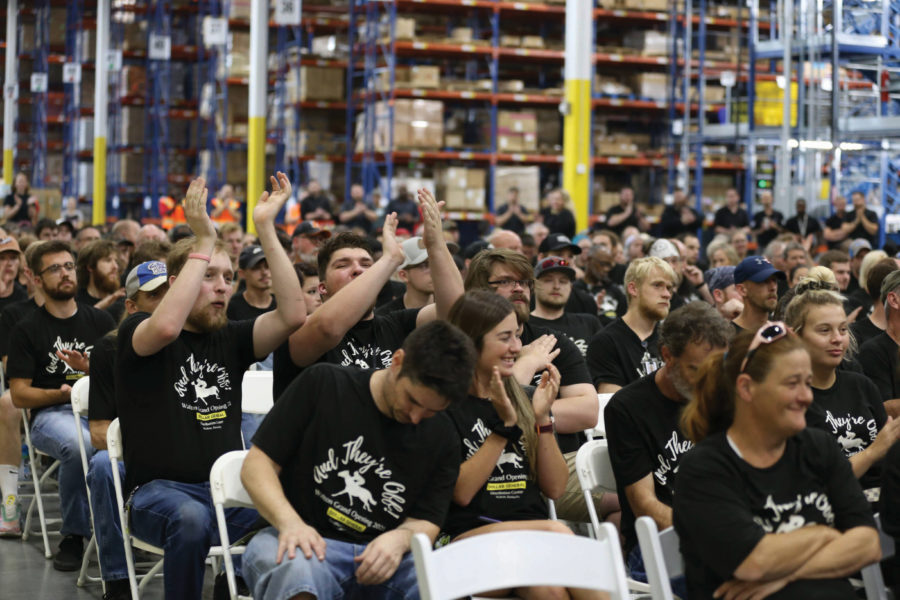 Northern Kentucky employment growth topped the rest of the state from 2015 to 2019, according to a recent comprehensive target industry analysis.
That growth continued in 2020 and 2021 despite the pandemic and business challenges it created, surpassing the goals of Northern Kentucky Tri-County Economic Development Corp. (Tri-ED), which markets the three-county NKY region as a desirable location for new and expanding businesses.

RELATED: Economic development: Growth in region's 'retail capital' not hampered by COVID-19
RELATED: COVER STORY — Reinventing Northern Kentucky's riverfront real estate
NKY has a business-friendly climate, accessible and collaborative leaders and is part of the Cincinnati metropolitan area, which also has been growing and attracting employers, said Lee Crume, CEO of Tri-ED.
In 2020, 27 announced projects created 1,563 jobs paying an average $72,500 with total capital investment of $268 million, 34% above Tri-ED's 2020 goal. In 2021 another 27 projects created 1,851 jobs paying an average $54,482 with capital investment of $255 million.
Advanced manufacturing led the way both years. Other popular growth sectors were office and headquarters, logistics and distribution, and technology.
Supply chain issues and labor shortages had rippling effects across the national economy, but in NKY economic development activity is robust. And while that might surprise some, it's not a shock to the people who live and work in Northern Kentucky.
"Northern Kentucky is on a strong growth trajectory. We have a high labor-participation rate, we're in an ideal location for companies, and have a diverse business economy," said Judge/Executives Gary Moore (Boone County), Steve Pendery (Campbell County) and Kris Knochelmann (Kenton County) in a joint message for Tri-ED's 2021 annual report.
"Good economic policy across our three counties coupled with the strong economic development team at Tri-ED led our community to much success in 2021," the judge/executives said. "A record number of private-sector jobs were created by new and existing businesses in the three counties, property values rose while tax rates were reduced, and investments in infrastructure were made in Boone, Campbell and Kenton counties. All of this led to a better quality of life for our residents."
New advanced manufacturers locating in the region included Diversey in the City of Elsmere, MAB Fabrication in the City of Walton, R.A. Jones in Kenton County and Summit Packaging Solutions in unincorporated Boone County. Expansions in Covington and Kenton County included Lighthouse Transportation Services, C-Forward and Fidelity Investments and in Boone County, the Zeiss Vision Care headquarters. Legion Logistics moved into new offices at Newport on the Levee, citing the amenities as a recruiting tool. Growth by these existing companies contributed to new office sector jobs across supply chain, IT, financial services and life sciences industries.
Northern Kentucky Tri-ED celebrates its 35th anniversary in 2022. Since its founding, Tri-ED has led the successful relocation or expansion efforts for 746 business projects, representing more than 71,800 primary industry jobs created with a capital investment of more than $9 billion.
Fidelity Investments, one of the region's largest employers, announced a 600-job hiring initiative in July 2021, after adding over 730 new jobs in 2020. The hires will join the nearly 4,700 professionals already working for Fidelity at its Northern Kentucky campus. Since 1992, when Fidelity first located in Covington, it has increased its workforce nearly tenfold.
In December 2021, candymaker Perfetti Van Melle announced a $10 million expansion. The company employs 460 at two NKY facilities, producing well-known brands like Airheads, Mentos and others.
"After considering various locations within the Perfetti Van Melle global network, it was clear that expanding our manufacturing capacity here in Northern Kentucky was the right choice, given the potential incentives offered to attract more job-generating investment by business to the region," said Sylvia Buxton, president/CEO of Perfetti Van Melle. "The region has great proximity to our customers, a strong and diverse workforce base, and a thriving business-support network."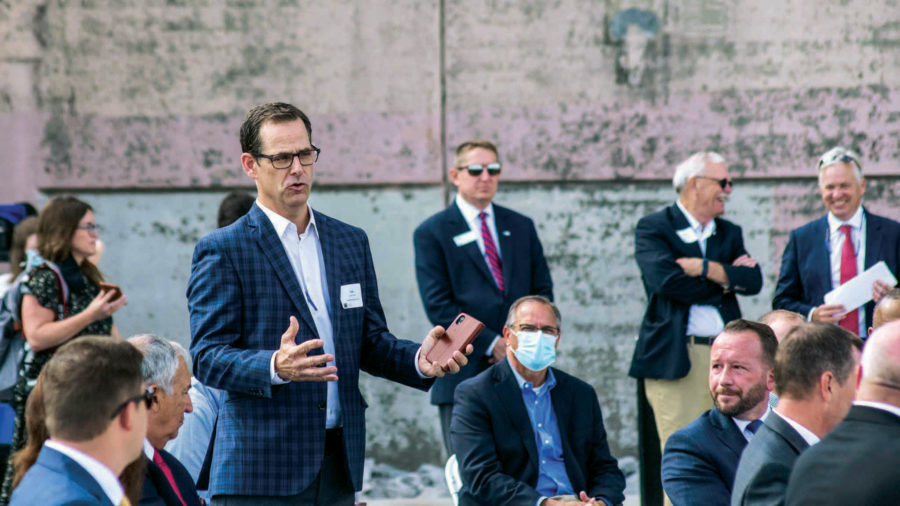 Early 2022 brought more growth. Vertical farming operation 80 Acres Farms said it would repurpose an existing 200,000-s.f. facility in Boone County and create 125 jobs, and Levi Strauss & Co. announced a new e-commerce distribution center in Erlanger, bringing 300 jobs with a $48 million investment. Levi Strauss, which has two distribution-related facilities in nearby Hebron, will lease and upgrade a 575,700-s.f. facility at 660 Erlanger Road to boost its rapidly growing e-commerce business and better serve customers in the Eastern U.S.
Total Quality Logistics (TQL) announced plans in February 2022 to create 525 jobs across its three Kentucky offices, including 125 jobs at its Boone County location.
Levi Strauss is part of a strong retail supply chain management and logistics sector in the region, Crume said. That is thanks to NKY's prime location—at the nexus of three interstate highways, including I-75 that links Michigan to Florida—and bustling Cincinnati/Northern Kentucky International Airport (CVG), North America's seventh-largest cargo airport and home to both the DHL Express Global Superhub and the $1.5 billion Amazon Air Hub, which opened in 2021 and delivered 2,000-plus new jobs.
Attracting new business, retaining existing investors
The COVID-19 pandemic caused a shift in consumer and business buying, driving many companies to expand or locate in multiple locations within the U.S., said Tom Banta, chief real estate officer at Corporex Cos. and chair of Tri-ED's board of directors.
"Lee (Crume) and his team capitalized on this momentum," Banta said. "Tri-ED works to serve Northern Kentucky so that our community thrives through the creation of good jobs in tradable sectors by collaborating with the private sector, state and local government leaders, planning agencies, and business associations."
Crume took the helm of Tri-ED in August 2019. The organization was set to announce its new strategic plan in March 2020 when COVID-19 struck the U.S. Shelving the plan, Tri-ED shifted focus to helping businesses navigate the uncharted waters.
Tri-ED teamed with the Northern Kentucky Chamber of Commerce to provide hundreds of thousands of dollars in local restaurant relief, became a source of reliable information for business leaders as they figured out how to continue to operate under COVID-19 restraints, offered virtual seminars and connected businesses to available resources.
Tri-ED initiated a local CEO roundtable conversations series to gain important insight into how the pandemic affected local operations, their workforce, projections for 2020 revenues, and their growth and recovery.
All of that was possible because Tri-ED had invested in its business retention outreach program, Crume said.
"As we got into 2021 and we thought the world was going to go back to normal, we tried to go back to our traditional look at business retention, which is 'What do you [businesses] need to grow here?'" Crume said.
Armed with pandemic experience, Tri-ED continued to tweak its business retention outreach program to better serve existing companies. The program identifies opportunities for existing companies to grow and addresses challenges companies may be facing. Existing companies were 18 of the 27 economic development projects announced in 2021.
Tri-ED also meets regularly with community partners and companies, and with regional strategic partners such as REDI Cincinnati, planning and zoning departments, utilities, transportation officials and others.
Vision for the future
Tri-ED hopes to build on the region's success to market the community as an ideal location for companies to invest, Crume said. It complements its core work with four key initiatives in the new Build + Elevate NKY economic growth plan, funded by a five-year, $4.5 million investor campaign.
As of mid-February 2022, more than 40 companies had committed to the campaign, meeting 66% of the goal, he said. The campaign runs through May 2022.
"A prosperous and growing Northern Kentucky must look beyond today and address new challenges with new solutions," Crume said.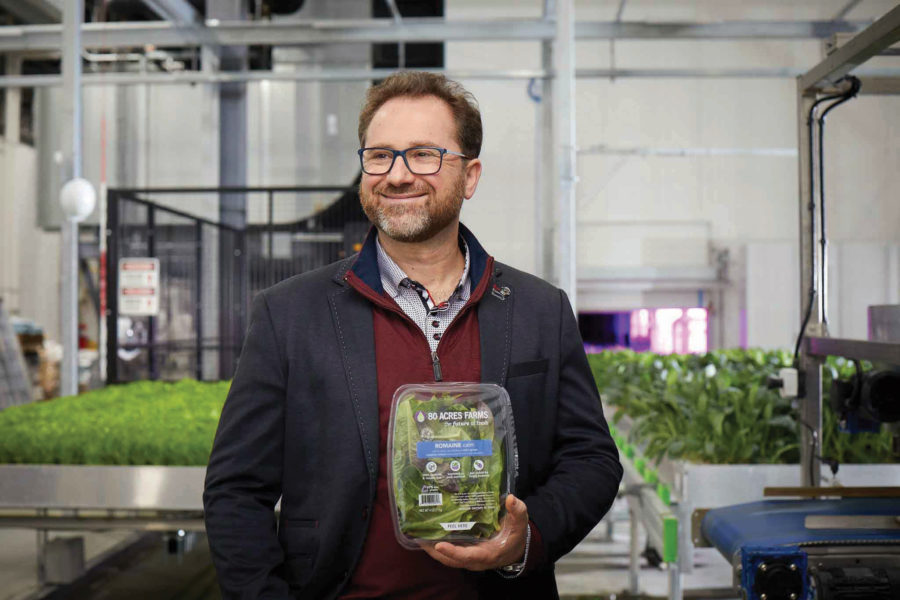 "Existing companies, community partners, site-selection consultants and companies that locate in Northern Kentucky require more from the public and private sector so that Tri-ED can address challenges like economic growth, employment and infrastructure/development."
Build + Elevate NKY, envisioned by public and private-sector partners, creates a comprehensive economic growth plan for Northern Kentucky centered on four initiatives: data-informed community decision-making; delivering customer workforce solutions; activating the Northern Kentucky Port Authority; and targeted business growth.
"It is our mission, by adding these four bold new initiatives to our existing economic development work, to initiate a community vision that responds to the COVID-19 disruption. Through the course of 2022, we will build a strategy that enhances the attraction of people and companies and helps ensure the future prosperity of Northern Kentucky," Crume said.
Targeted industry analysis
NKY has established itself as an economic powerhouse. The Target Industry Analysis by EY, released early in 2022, found that NKY employment increased by 11,000 from 2015 to 2019.
Four target industry clusters were identified for employment momentum and growth potential—advanced manufacturing, information technology, life sciences, and supply chain management and support services—with 13 subclusters. Employment gains in these four clusters outperformed the regional and national averages from 2015 to 2019. Annual wages for jobs in these clusters are $10,000 above the regional average.
With this data, Tri-ED can tailor its attraction and workforce development strategies to meet the needs of new and existing companies in these clusters, Crume said.
"The finding that our region produces IT talent at a faster pace than the growth of air cargo is great news. We know that we need to accelerate the pace even more to meet the needs of our corporate citizens across all four industry clusters," he said.
The target clusters are diverse in nature and the companies in those sectors vary in size, which creates opportunities for a wide spectrum of businesses, he said. To ensure growth, Tri-ED and other community partners should focus on workforce development and infrastructure, building its talent pipeline and its roads, along with preparing land for future use by companies.
Uniting the community: OneNKY launches media platform,
 

plans HQ building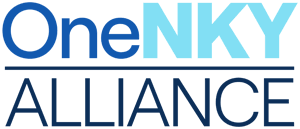 OneNKY Alliance recently helped launch a new media platform that will allow the region to speak with a "unified voice," said Karen Finan, president and CEO.
LINK (Living In Northern Kentucky) Media acquired the River City News, an online news site, and Ft. Thomas Matters, and has started to provide daily news online, weekly podcasts, news video and a print edition that will be mailed out every other month.   
For generations, two daily newspapers competed to cover the region. But that ended when the Cincinnati/Kentucky Post closed down at the end of 2007.
LINK media launched its online news coverage in mid-February and is issuing a bi-monthly printed publication.
---
ADVERTISING PARTNERS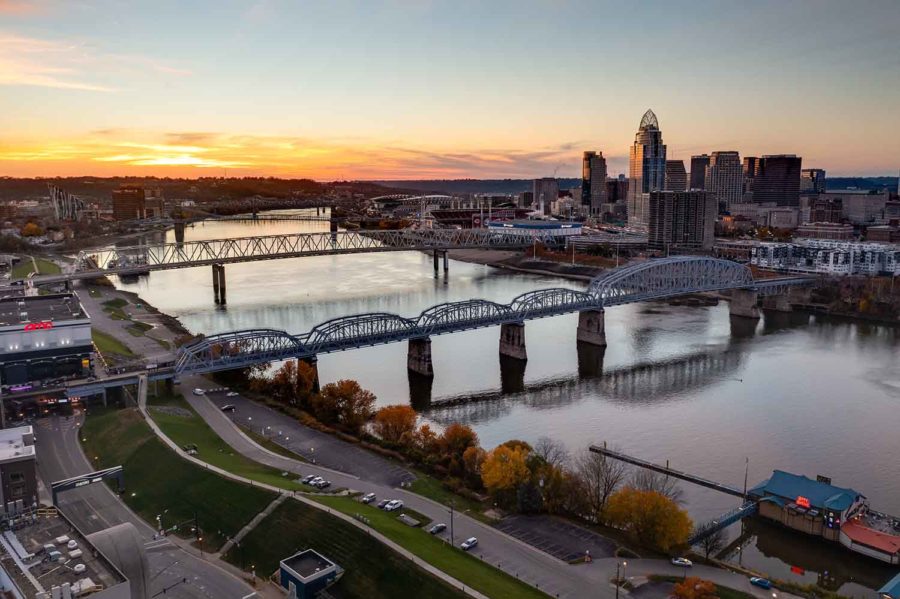 Southbank Partners/Newport Southbank Bridge Co.
425 York St.
Newport, KY 41071
SouthbankPartners.com
(859) 655-7700 
Southbank Partners is a nonprofit regional economic development organization in NKY serving the urban core/river cities of Covington, Newport, Fort Thomas, Bellevue, Dayton, Ludlow and Silver Grove. Since 1997, Southbank Partners has been a trusted partner and credible convener by improving and advancing economic development along the NKY riverfront.
The Purple People Bridge connects the Northern Kentucky region to Cincinnati as a safe, well-maintained and self-sustaining regional attraction. It promotes the historic 150-year-old bridge as a people connector, unique event space and iconic community landmark to improve economic development and quality of life on both sides of the Ohio River.
---
Kentucky Cabinet for Economic Development
Old Capitol Annex
300 West Broadway
Frankfort, KY 40601
(502)564-7670
(800) 626-2930
CED.ky.gov
From single-employee startups to century-old brands, Team Kentucky helps businesses of all sizes grow and succeed in Kentucky. Offering low business costs, strong quality of life and expertise across a range of key industries, the commonwealth is prepared to support any company's needs.
With experts in Europe, Asia and throughout the Bluegrass, Team Kentucky responds quickly, builds long-term relationships, assists with workforce training and assures companies get the resources they need for success. 
---
Click here to read more articles from Market Review of Northern Kentucky 2022-2023.