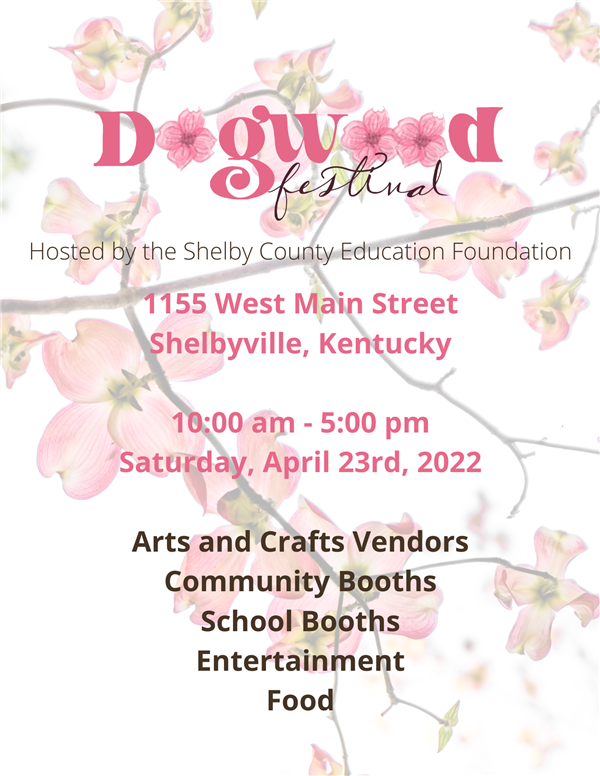 SHELBYVILLE, Ky. — This year's Dogwood Weekend in Shelby County returns. Four fun and unique events on Saturday, April 23 celebrate the passion, creativity, and excellence of Kentucky's artists and crafters, and Shelby County's claim-to-fame – Saddlebred horses. To offer convenient access to all four events, the Shelbyville Trolley will run a free public route between each location in Shelbyville. 
The Dogwood Festival, presented by the Shelby County Education Foundation, is a collection of more than 160 local artists, vendors, musicians, and performers providing family-friendly fun with arts and crafts, food, entertainment and a silent auction. The proceeds from the Dogwood Festival are used to support education and scholarships for future educators. The Dogwood Festival is from 10 a.m.-to 5 p.m. on April 23; admission is free. 
Also on April 23 is the Dogwood Artisan Showcase, held at the Shelbyville Conference & Welcome Center. The Artisan Showcase is presented by ArtSpark Productions and features many Kentucky artisans and locally made products. ArtSpark Productions is also hosting the Dogwood Flea & Antique Fair on the same day at the Shelby County Fairgrounds. Both events run from 10 a.m.-to 5 p.m. on April 23; admission is free for both. 
 The multi-day Dogwood Classic Horse Show runs from April 21-23 at the Shelby County Fairgrounds and includes dozens of classes and competitions. Thursday and Friday shows are at 6 p.m. and Saturday shows are at 9 a.m. and 6 p.m.  
Click here for more Kentucky business news.