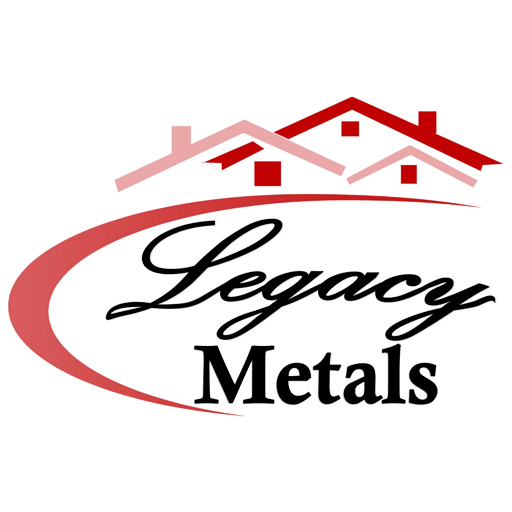 HOPKINSVILLE, Ky. — Legacy Metals LLC, a building materials supplier and manufacturer, will grow its current operation with a 24,000-square-foot expansion that will create 100 well-paying jobs for local residents.
The $1.2 million projects in Hopkinsville will include a new 12,000-square-foot facility that will house two manufacturing lines to develop and trim roofing and siding panels. A separate 12,000-square-foot warehouse will also be added to provide room for inventory and further expansion.
Legacy Metals is a family-owned company founded in 2017 that specializes in custom-length metal siding and roofing and offers a full-service lumberyard, metal and wood trusses and custom building packages. Starting with just two employees, the company has grown to employ over 26 Kentucky residents in the Hopkinsville area. Additionally, as a building materials supplier, the company facilitates local projects to be constructed through independent contractors, indirectly employing over 120 individuals over the last five years.
The new Legacy Metals operation will add to the state's 230-plus metals-related facilities, which employ approximately 25,000 Kentuckians. In 2021 alone, Kentucky's metals industry spurred approximately $975 million in planned investment and more than 1,700 expected new jobs for Kentucky residents.
Legacy Metals' investment and planned job creation further recent economic momentum in the commonwealth, as the state builds back stronger from the effects of the pandemic.
Site Selection magazine's annual Governor's Cup rankings for 2021 recently placed Kentucky atop the South Central region, and third nationally, for qualifying projects per capita.
To encourage investment and job growth in the community, the Kentucky Economic Development Finance Authority (KEDFA) last Thursday preliminarily approved a 15-year incentive agreement with the company under the Kentucky Business Investment program. The performance-based agreement can provide up to $1 million in tax incentives based on the company's investment of $1.2 million and annual targets of:
Creation and maintenance of 100 Kentucky-resident, full-time jobs across 15 years; and
Paying an average hourly wage of $17 including benefits across those jobs.
By meeting its annual targets over the agreement term, the company can be eligible to keep a portion of the new tax revenue it generates. The company may claim eligible incentives against its income tax liability and/or wage assessments.
In addition, Legacy Metals LLC can receive resources from Kentucky's workforce service providers. These include no-cost recruitment and job placement services, reduced-cost customized training and job training incentives.
Click here for more Kentucky business news.