SOMERSET, Ky. — The City of Somerset has entered into a six-month partnership with Pure Grain Presents to bring more than 60 performing artists to The Virginia in 2022.
Pure Grain Presents is the creative venture of Tiffany Finley and Nathan Paul Isaac, Somerset residents who together bring more than 20 years of experience booking, managing and promoting artists, musicians and events in the Kentucky music scene and beyond.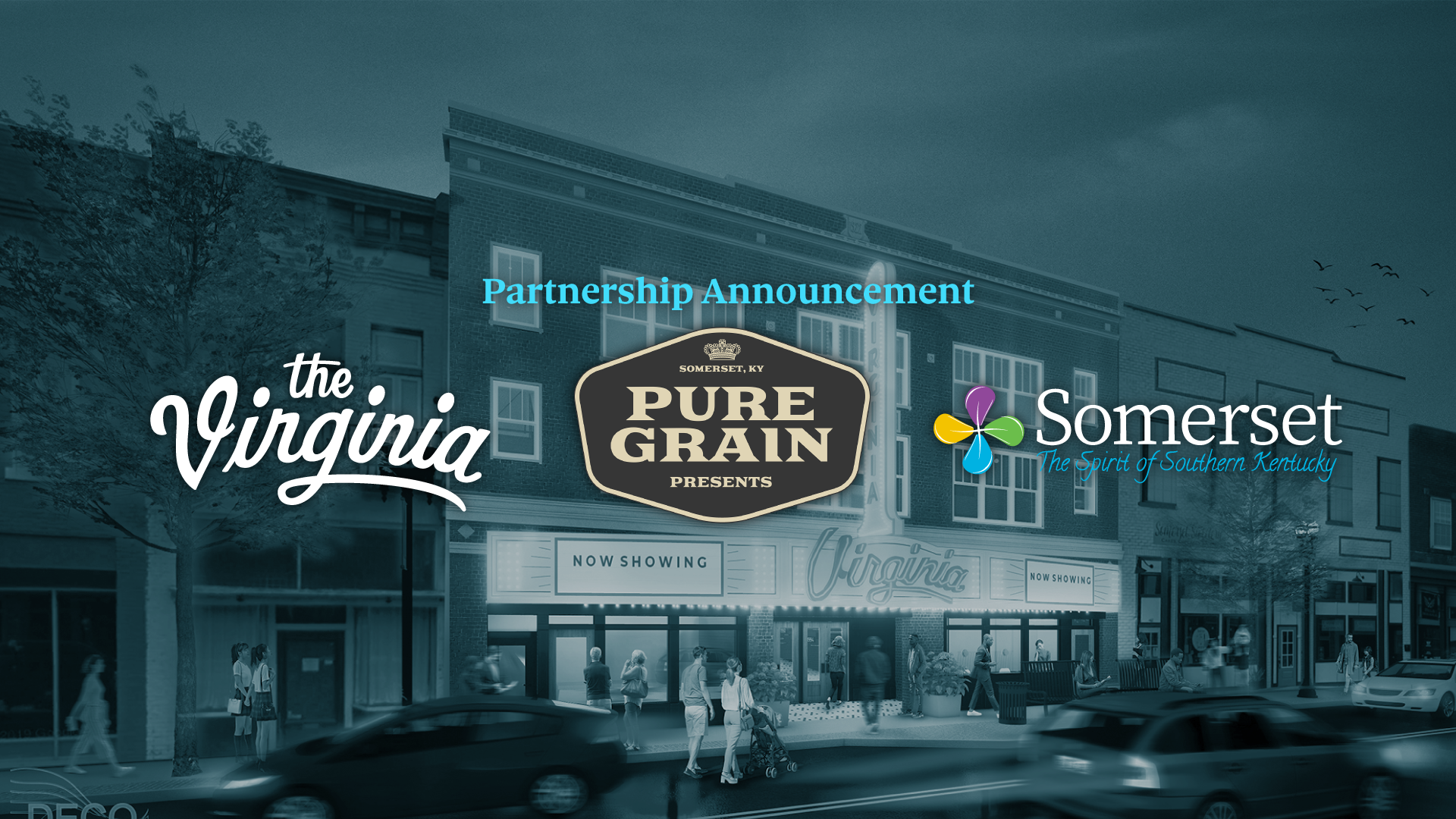 The Virginia is expected to reopen in June — 2022 marks the building's 100th anniversary — following a year-long renovation to convert the ailing building into a live performance venue. Somerset City Council took ownership of the building in September 2020 and voted in April 2021 to renovate the space.
Built-in 1922, The Virginia — once an integral part of the downtown landscape, serving as a theater and later a movie cinema — had been vacant since 1994, when an ice storm caused the building's roof to collapse. Numerous attempts were made to raise funds to revive the building, the latest efforts focused on replacing the roof and removing hazardous materials, theater seats and the cinema's old balcony.
Now the venue will be home to live music and theater and will be available to rent for private events. Flashback Theater Co. will be The Virginia's theater-in-residence.
Finley, who has been involved in community development projects in Pulaski County for more than a decade, recalls being a part of discussions to resurrect The Virginia.
Serving the last 13 years as executive director of the Master Musicians Festival, Finley is one of Kentucky's most experienced music promoters and coordinators. She is also an owner and partner in Black Mountain Music Management and currently serves as the president of the Somerset-Pulaski County Chamber of Commerce.
Isaac has served on the board of directors of the Master Musicians Festival for four years, currently is the executive producer of SomerSessions and Pure Grain Studios, and previously managed the branding, promotion and production for Eastwood Records in Louisville.
The Pure Grain Presents event series begins June 24-25 with an exclusive, two-night, limited-capacity concert, marking the historic return of The Virginia as an entertainment venue. More information and tickets will be available soon on The Virginia's website, thevirginiaky.com.
Click here for more Kentucky business news.