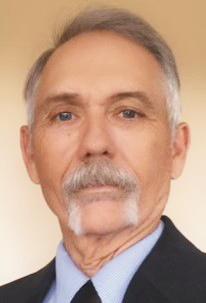 FRANKFORT, Ky. — The Kentucky State Board of Agriculture recently selected Woodford County's Dr. Kerry Barling to serve as the new deputy state veterinarian. He began his new post with the Kentucky Department of Agriculture (KDA) on June 1.
"We are pleased to welcome Dr. Barling to KDA," said Agriculture Commissioner Ryan Quarles. "His extensive veterinary knowledge will provide a welcome complement to the top-notch experience of our state veterinarian team."
The deputy state veterinarian works in coordination with the Kentucky state veterinarian, Dr. Katie Flynn.
"We are very excited to have Dr. Barling as the new Deputy State Veterinarian," Dr. Flynn said. "He brings a breadth of experience as a private practitioner, cattle producer, and academic faculty member that will be extremely valuable in leading our efforts to protect and promote animal agriculture in the commonwealth."
Barling is a large animal veterinarian with nearly two decades of private veterinary practice experience and 11 years of academic practice. He most recently served as owner of Bull Creek Veterinary Services in Frankfort. Barling has also served as a market veterinarian at Bluegrass Stockyards, having specialized training in epidemiology. He has worked in the allied industries and represented private industry interests concerning beef cattle on five continents.
Barling's academic career included an assistant professorship at Texas A&M University. He received his bachelor of science degrees in animal science and veterinary science; a doctor of veterinary medicine in veterinary medicine; and his PhD in veterinary microbiology at Texas A&M. He holds veterinary licenses in Kentucky and Texas.
"It is an honor to serve the citizens of the commonwealth by participating in the safeguarding of animal agriculture from communicable and reportable disease," Dr. Barling said. "My career, though diversified, has focused on the stewardship of land and livestock. I look forward to continuing this path by serving as the Deputy State Veterinarian."
Click here for more Corporate Moves.