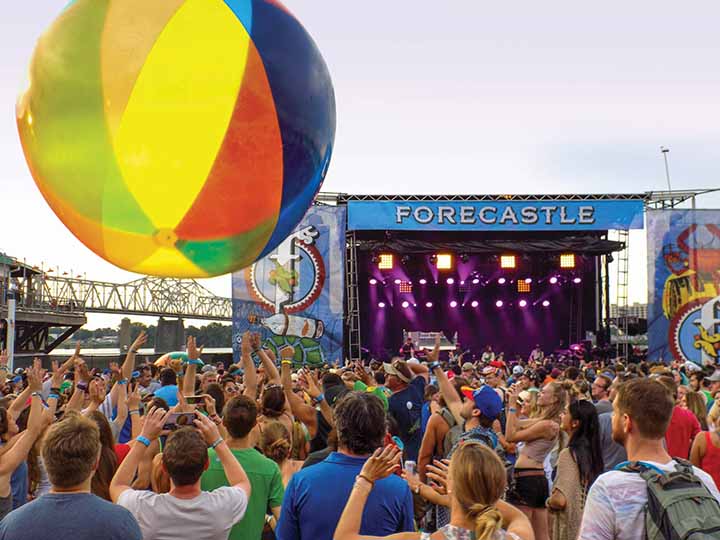 With horse racing, bourbon, concerts, museums, sporting events and so much more, Louisville has a destination to match nearly any interest. It's no wonder that in 2019, prior to the COVID-19 outbreak, the city attracted a record 19 million visitors, according to the Louisville and Jefferson County Visitors and Convention Commission (Louisville Tourism).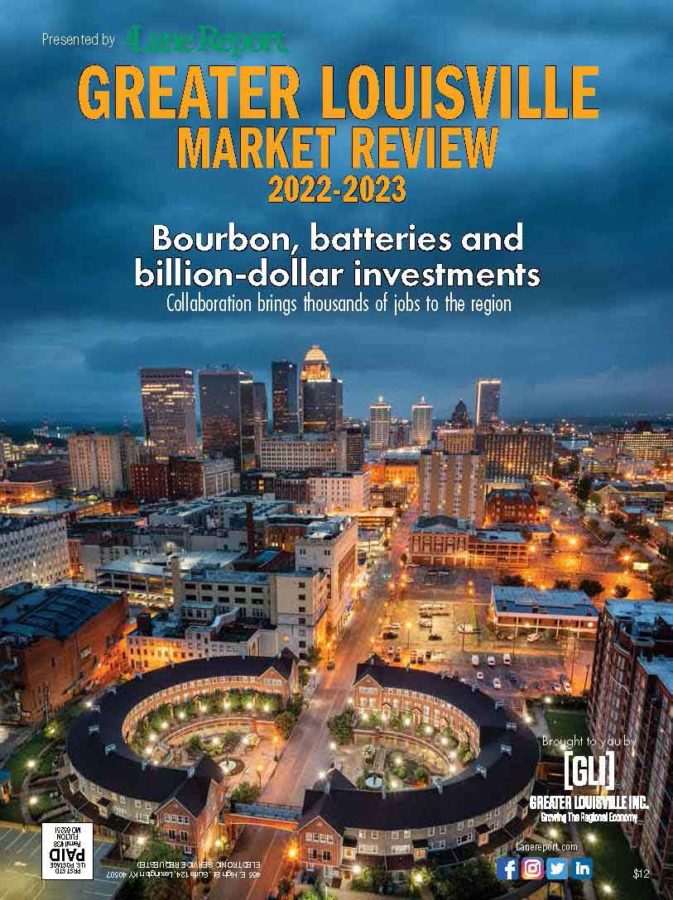 That visitor volume created an estimated $3.4 billion in economic impact, making tourism the third-largest industry in Louisville. After a couple of years weathering the pandemic, tourism officials are ready for a rebound, and they're getting their wish.
Doug Bennett, executive vice president of Louisville Tourism, said tourism traffic is "significantly improving." Though not yet to pre-2020 levels, the number of hotel room nights sold, stronger attendance at attractions and overall metrics are headed in the right direction.
The recovery started to show promise in 2021. Louisville Tourism online data shows 122 events were booked from Memorial Day to Labor Day, comprising 125,361 room nights and a $117 million economic impact. Another good sign: New hotels are opening. In 2021, the Cambria Hotel, a 128-room, six-story hotel, opened on South Floyd Street in downtown Louisville's entertainment district, and the Grady Hotel, a luxury boutique hotel, opened in the Market District of downtown Louisville.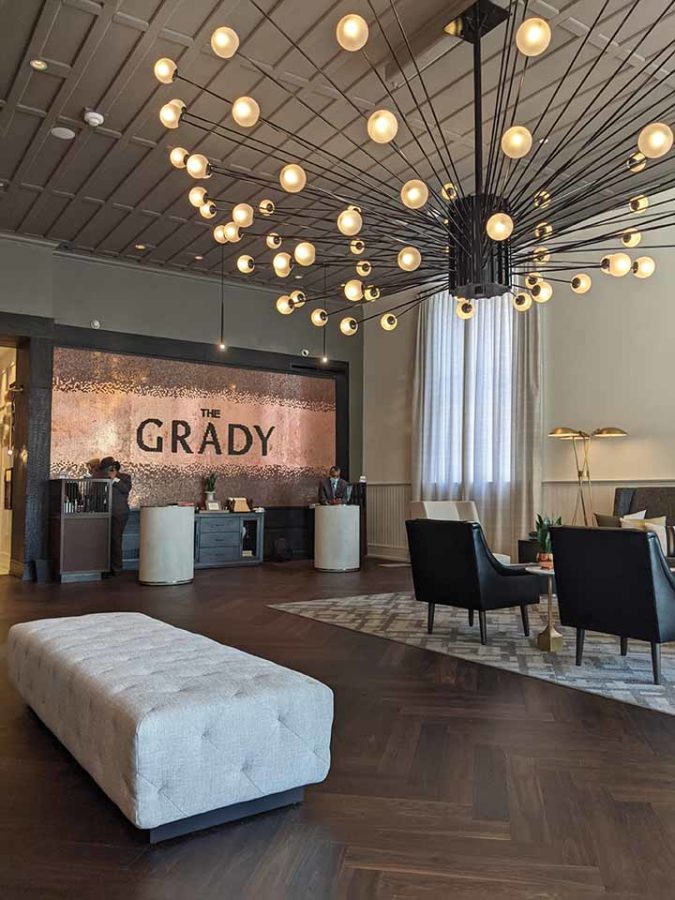 Adding to the 20,000-plus hotel rooms in Louisville, more new hotels are being announced for coming years, Bennett said: Dream Louisville on West Main, a hotel with 169 rooms, is set to open in 2025; the Hotel Genevieve in NuLu will have 130 rooms; and a Derby City Gaming hotel in downtown is slated to open next spring, followed by a 80,000-s.f. hotel in the reimagined Joe Ley Antiques property in summer 2023. 
Louisville and new hotel development are a good match, Bennett said. 
"There's a lot of interest because (developers) recognize Louisville's destination assets can help them be successful," he said.
Following robust 2022 Derby Festival and Oaks/Derby attendance levels, Bennett said turnout for festivals and special events is expected to continue to be strong. Large multiday events include the Louder Than Life music festival and the Bourbon and Beyond culinary and music fest—both back on this year's calendar after taking a two-year hiatus—and the music/art/activism-themed Forecastle Festival at Waterfront Park. 
Conventions, too, are gradually coming back, he said.
"We're very encouraged," he said. "The meetings are coming, but they're slightly smaller." 
Last fall, as it will again this year, Louisville welcomed the annual Green Industry and Equipment Expo and Hardscape North America. It is the largest event of its kind, with an estimated 15,000 attendees.
In April 2022, the city landed a major convention in booking the Meeting Professional International's World Education Congress, which will take place June 10-12, 2025. It is touted as the world's largest industry association for meeting and event professionals, and about 2,500 are expected to attend at the Kentucky International Convention Center and other venues, generating $2 million in economic impact.
Corporate travel is still lagging somewhat, Bennett said, but as airlines continue to soften their mask mandates, he expects that to contribute to an uptick.
As for the leisure travel segment, some venues are even reporting they're back to 2019 levels, with the highest volumes on Fridays and Saturdays and encouraging hotel occupancy rates.
Despite the challenges of the past two years, major events and attractions in the 15-county Greater Louisville region continue to lure people in from across the commonwealth, U.S. and internationally.
Museums
Louisville has the Speed Art Museum; Louisville Slugger Museum and Factory; Muhammad Ali Center; Kentucky Derby Museum; Frazier History Museum; Museum of the American Printing House for the Blind; and more. Southern Indiana boasts the Carnegie Center for Art & History in New Albany, and the Howard Steamboat Museum and Vintage Fire Museum in Jeffersonville. 
Horse racing/gaming
The first Kentucky Derby was held in 1875, and while things have changed a lot since, Kentucky's love of horse racing remains, showcased at iconic twin-spired Churchill Downs and its signature event, The Kentucky Derby. The Derby is prefaced by two weeks of fun, music and events for the Kentucky Derby Festival. If you're feeling lucky, here's betting you'll enjoy Derby City Gaming.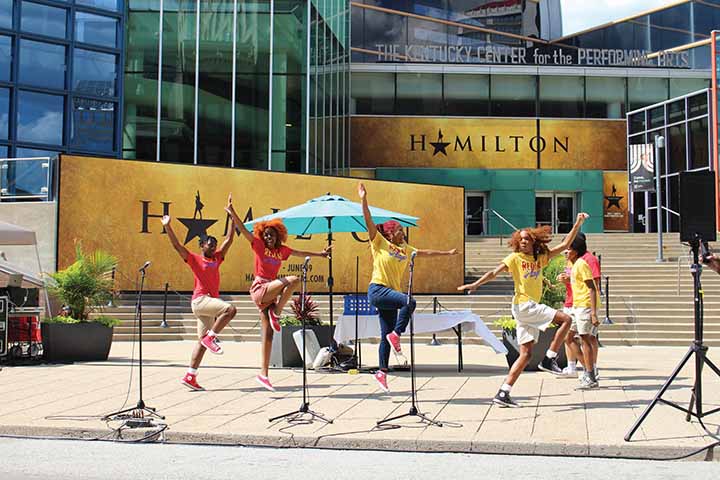 Distilleries/breweries
Bourbon is undoubtedly Kentucky's native spirit, and visitors are eager to experience it via tours and tastings. And what's better than cooling off after a day of visiting Louisville's most famous sights than an icy cold beer? The Greater Louisville region is filled to the brim with bourbon attractions as well as craft breweries.   
Food
The ooey, gooey goodness found in a Hot Brown was invented at the Brown Hotel in 1926, and the open-faced turkey and ham sandwich topped with a creamy Mornay sauce and crisp bacon is still a favorite with diners today. Fourth Street Live! has long been a popular destination for food, shopping and events, while the NuLu area has firmly placed itself as a go-to mecca for foodies with eateries like Decca and Naïve Kitchen + Bar.  
The Greater Louisville region has many options to satisfy your culinary curiosity, including the Claudia Sanders Dinner House in Shelbyville, My Old Kentucky Dinner Train in Bardstown, Fred's Smokehouse at Jim Beam in Bullitt County, One Nineteen West Main in La Grange, Joe Huber's Family Farm and Restaurant in Starlight, Ind., Cheezmaggedon in New Albany, Ind., and Common Haus Hall in Jeffersonville, Ind. 
Music and performing arts 
Whether you prefer the soothing strains of a violin virtuoso or the headbanging beats of hard rock and heavy metal, Louisville can deliver. Actors Theater, the Louder Than Life festival, Forecastle Festival, Bourbon & Beyond, Kentucky Opera, Louisville Ballet, The Louisville Orchestra and more are found in the River City. The 2022-2023 Broadway Live season at Kentucky Performing Arts will feature "Fiddler on the Roof," "Annie," "Pretty Woman: The Musical" and "To Kill a Mockingbird" among others.
In 2021, Kentucky Opera debuted its new home, the Opera Center, a 16,000-s.f. space in downtown Louisville that will serve as a community hub for Kentucky's professional opera to audition, rehearse, create costumes, provide educational programming, gather for special events and conduct business operations. 
The outdoor musical "The Stephen Foster Story" has been delighting audiences at My Old Kentucky Home State Park in Bardstown since 1959, while The Derby Dinner Playhouse in Clarksville, Ind., is one of the oldest and largest continually operating professional dinner theaters in the country.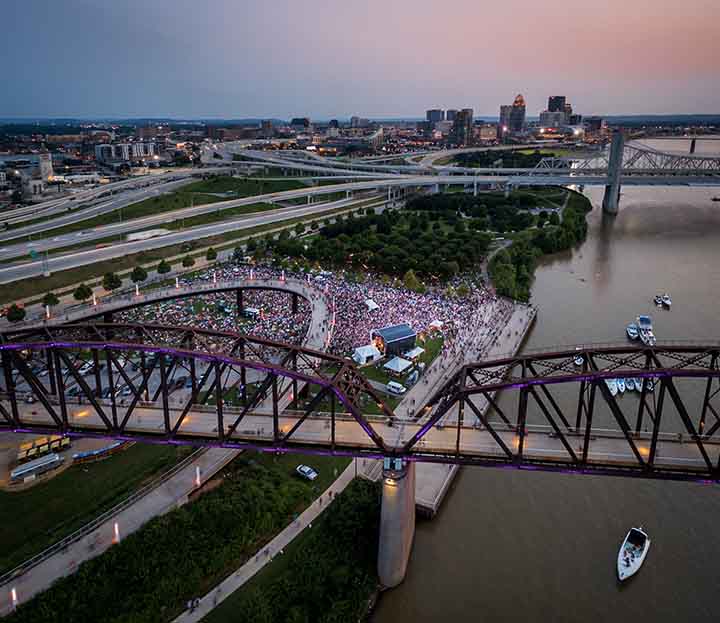 Festivals and events
Did you know the International Festivals & Events Association has named Louisville a "Best Festival City" for its variety of community-supported events? With Springfest in Old Louisville and plenty of Kentucky Derby Festival events in the spring, the Ali Festival and Kentucky Shakespeare Festival in the summer, the St. James Court Art Show and Jack o' Lantern Spectacular in the fall, and holiday festivities galore, there is plenty to do and see. 
Renaissance lovers can check out the offerings at the Kentucky Highland Renaissance Festival in Eminence, Ky. (Henry County), and the Southern Indiana Renaissance Faire in Charlestown. Bourbon lovers can make their way to Bardstown for the Kentucky Bourbon Festival, which offers opportunities for bourbon enthusiasts to engage with the most sought-after brands alongside engaging and immersive educational experiences.
Southern Indiana is home to the Abbey Road on the River festival, the world's largest Beatles-inspired music festival; the Star Valley Strawberry Festival in Borden; and the Southern Indiana Pride Festival in Jeffersonville, among others.
Other attractions
Kentucky Kingdom/Hurricane Bay has been a family favorite amusement park destination for decades now. The Louisville Zoo offers a chance to view animal inhabitants from far-flung destinations including Africa and  Australia. There's also a splash park, playgrounds, concessions and a petting zoo.
Click here for more Market Review of Greater Louisville.