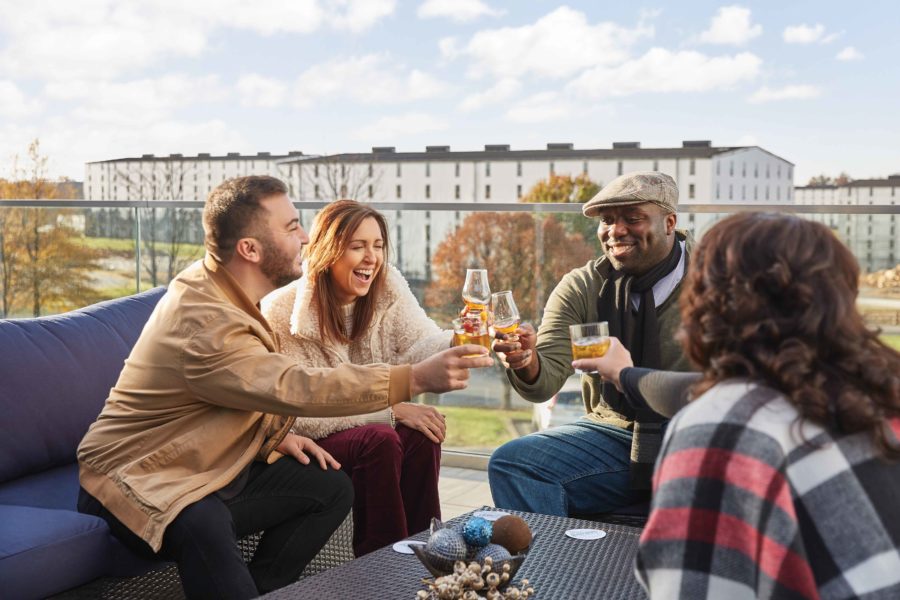 Bourbon continues booming in the Derby City and throughout Kentucky with no signs of a slowdown: More than $5 billion in capital investments is in the works or planned in the commonwealth.  
Kentucky's premier signature industry pours $9 billion into the Bluegrass economy every year, its 22,500 jobs generating $1.23 billion in payroll, according to a Kentucky Distillers' Association's economic development study. Distilling contributes more than $285 million in local and state tax revenue.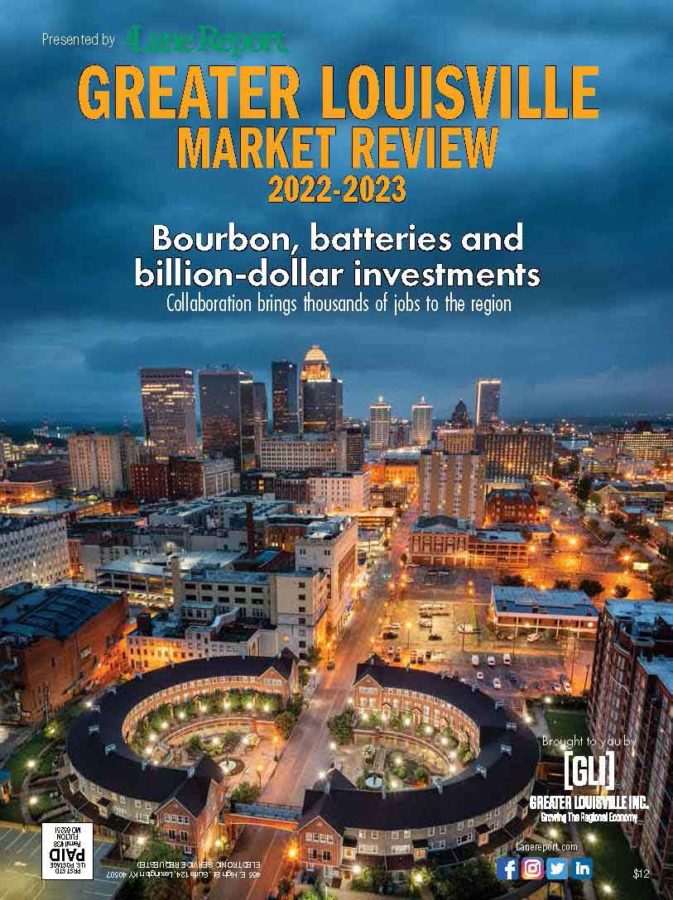 The industry's impact on Louisville over the past decade has been substantial, leading to the city's successful effort to rebrand the city as a bourbon destination, capitalizing on its tourism draw.
Since 2013 Louisville has reclaimed its bourbon heritage with the opening of 10 urban distilleries and the creation of numerous unique bourbon-related attractions, festivals and hotels. The Greater Louisville region is bourbon's mecca, where the majority of the state's distilleries are located. 
Louisville's promotion of bourbon tourism as a driver for attracting visitors began as an idea to position the city as the "Gateway to Bourbon Country." That began in 2006 as Louisville Tourism was looking for a new brand identity and decided to take a page from Bardstown's playbook by "leaning in" to a Kentucky cultural asset. 
"Somebody once called us the 'Sonoma of the South' and we thought that was pretty cool," KDA President Eric Gregory told legislators. "You go to Napa Valley (Calif.) and it's not just about the wineries. It's about the experience, the culture and the hospitality, the food and things like that. That's what the Kentucky Bourbon Trail is growing into."
Chris Morris, master distiller at Woodford Reserve Distillery, echoed the optimism for continuing growth, saying, "The world is still just discovering the great flavor of Kentucky bourbon and that means we have a bright future—as long as, of course, we get things done here at home to make sure the industry stays competitive."
Without any visitor-related bourbon experiences within the city limits in 2006, Louisville had to leverage the surrounding area to position itself as the place to begin a bourbon country adventure (much like San Francisco is to wine country). A major promotion of the eight distilleries on the then-little-known Kentucky Bourbon Trail helped put Louisville on the map as a bourbon tour launch point. It also led to the creation of the city's Urban Bourbon Trail, a collection of bourbon restaurants and bars.
Accompanying international buzz helped pave the way for private investment to transition from a "gateway" to a true "Bourbon City." In 2013, Evan Williams became the first distillery to open a major "visitor experience" in Louisville.
Now securely positioned as the Bourbon City, Louisville has seen tourism increase from 11 million in 2007 to over 19 million in 2019, with economic impact increasing from $2.1 billion to $3.4 billion. Though not all visitors are coming for a bourbon experience, a visitor profile analysis in 2019 revealed almost 44% of visitors to the city said a bourbon tasting was one of their top activities.
Once considered the "Wall Street of Whiskey," Louisville has been a spirits-soaked civilization ever since Evan Williams first marketed his whiskey to the city in 1780. Up until the 1920s, a portion of Main Street was known as "Whiskey Row" because more than 50 spirits-related businesses were operating there. Thirteen years of Prohibition nearly decimated the industry, but now—almost a century later—Louisville is brimming with bourbon-themed restaurants, attractions, accommodations and events.
 Here's a look at some of the top bourbon attractions and events in Louisville and the surrounding region:
Urban Bourbon Trail, Louisville
This collection of 27 local bars and restaurants features a wide range of whiskies, bourbon-infused food menus and some of the city's largest collections of bourbon. After downloading a digital Urban Bourbon Trail passport on mobile devices and dining in at least six participating locations, visitors can earn an official Urban Bourbon Trailblazer T-shirt, which can be redeemed by mail or at the Louisville Visitor Center.
HISTORIC PROPERTIES, MODERN SCENES—Establishments on the Urban Bourbon Trail vary from historic hotel properties that once served the likes of Al Capone and F. Scott Fitzgerald to cosmopolitan "scenes" where urban trend-setters have made retro drinks such as the Sidecar and Manhattan in vogue again. All stops offer bourbon flights, special bourbon cocktails and have at least 60 different bourbon varieties on the bar with trained staff who can explain the nuances and tasting notes in the varied offerings.
OFFICIAL COCKTAIL—While traversing the Urban Bourbon Trail, people can learn about the city's official cocktail, the Old-Fashioned. All stops have their own version of Louisville's signature drink, which was said to have been created in the 1880s at the local Pendennis Club.
---
The Bourbon Capital of the World, Bardstown
Bardstown, the site of bourbon distilleries since 1776, has been trademarked as the "Bourbon Capital of the World." Since the first barrel was produced over 235 years ago, bourbon has helped shape the lives of Bardstown residents. Today, there are 11 local and regional distillery experiences within 16 miles of downtown Bardstown that attract visitors from all over the globe, including:
• Bardstown Bourbon Co. bardstownbourbon.com 
• Barton 1792 Distillery 1792distillery.com
• Heaven Hill Distillery heavenhilldistillery.com
• Lux Row Distillers luxrowdistillers.com
• Preservation Distillery preservationdistillery.com
• Willett Distillery kentuckybourbonwhiskey.com
---
Kentucky Bourbon Festival, Bardstown
To celebrate the nation's native spirit, the 30th annual Kentucky Bourbon Festival will take place Sept. 14-18 in Bardstown. The popular week-long festival consists of more than 30 events dedicated to celebrating the history and art of distilling bourbon whiskey. 
SOLD-OUT EVENT—The event started in 1992 as a dinner and bourbon tasting for 250 people. It now draws more than 50,000 visitors each year from more than a dozen countries including Japan and the U.K. The festival is one of Kentucky's largest events and is almost always sold out.
BOURBON AND MUCH MORE—Along with concerts, local distilleries have displays, tastings and merchandise, and there are numerous food and craft vendors. Twenty unique, limited-availability bottles from the 2022 Distillers' Row Series will also be available. The festival is home to the world-championship bourbon barrel relay, a barrel rolling race between many of the Kentucky distilleries. Another attraction is the Oscar Getz Museum of Whiskey, which is located on the property of Spalding Hall, an historic building that dates back to the early 1800s. 
---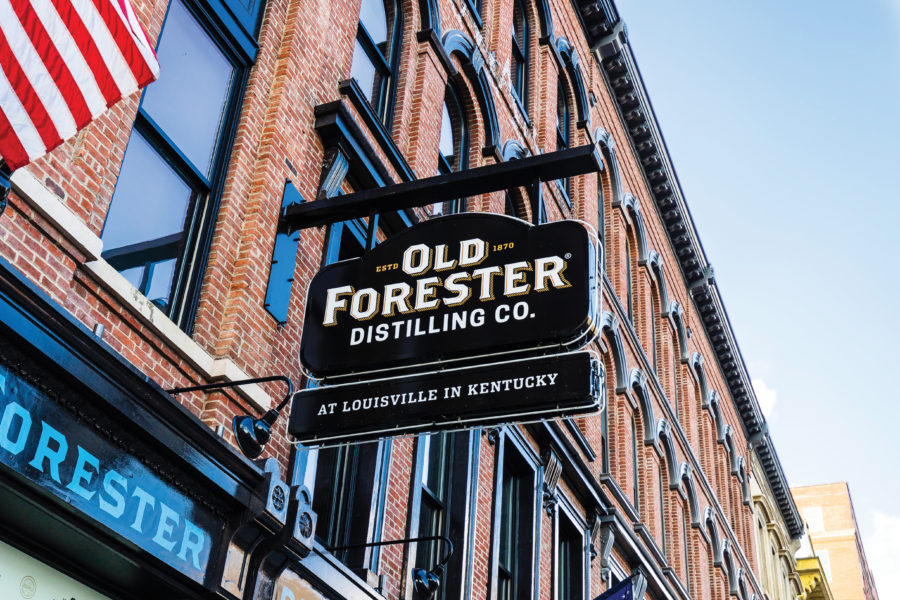 Old Forester Distillery, Louisville
Located on Whiskey Row, Old Forester is a 70,000-s.f. fully operational and active distilling operation that distills 100,000 proof gallons of whiskey per year and fills 2,400 bottles each day.
TOURS AND TASTINGS—In addition to touring the distillery, visitors can get a handcrafted cocktail at George's Bar and stop by the Bottle Shop for bourbon apparel, barware, cocktail provisions and more. 
---

Bourbon & Beyond, Louisville
After a two-year hiatus because of the COVID-19 pandemic, Bourbon & Beyond—billed as the world's largest bourbon and musical festival—will return to Louisville in 2022. The event is scheduled for Sept. 11-18 at Highlands Festival Grounds at the Kentucky Festival Center.
EXPANDED TO FOUR DAYS—The festival will include more than 50 bands on three stages and will include hands-on bourbon workshops, tastings and culinary programming with celebrity chefs.
WORLD-CLASS LINEUP—Among the artists set to perform: Pearl Jam, Chris Stapleton, Alanis Morissette, Brandi Carlile, the Doobie Brothers, Michael McDonald and more.
---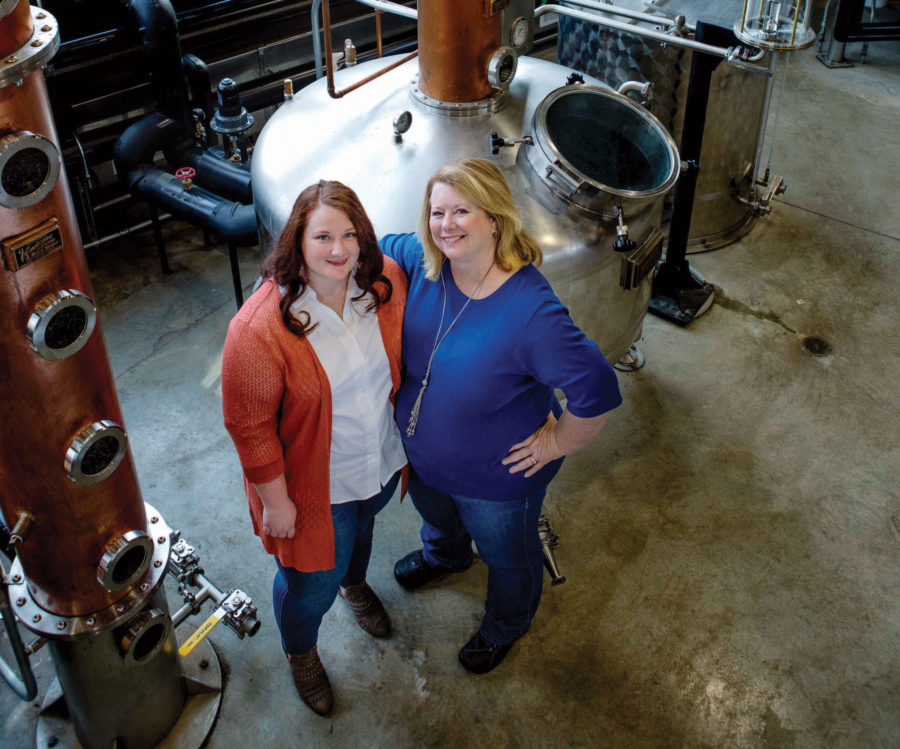 Jeptha Creed, Shelbyville
Located on 64 acres of farmland, Jeptha Creed is owned by mother-daughter duo Joyce Nethery and Autumn Nethery. It uses old-fashioned methods to meet today's modern tastes. Jeptha Creed is committed to its ground-to-glass concept, growing the corn it uses in its products. 
Jeptha Creed offers unique distillery tours, tasting experiences, a café and a bar. 
---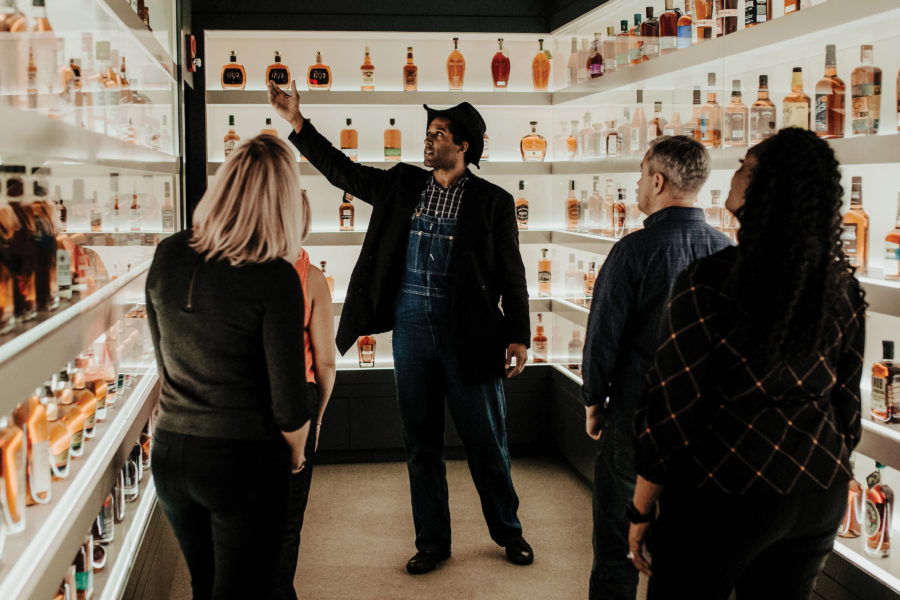 Frazier History Museum, Louisville
Located on Museum Row in the Bourbon District of downtown Louisville, the museum's welcome center is the official starting point of the Kentucky Bourbon Trail. The welcome center offers concierge service, distillery videos, trail maps and passports, artifacts and replicas, facts and trivia, and official merchandise.
---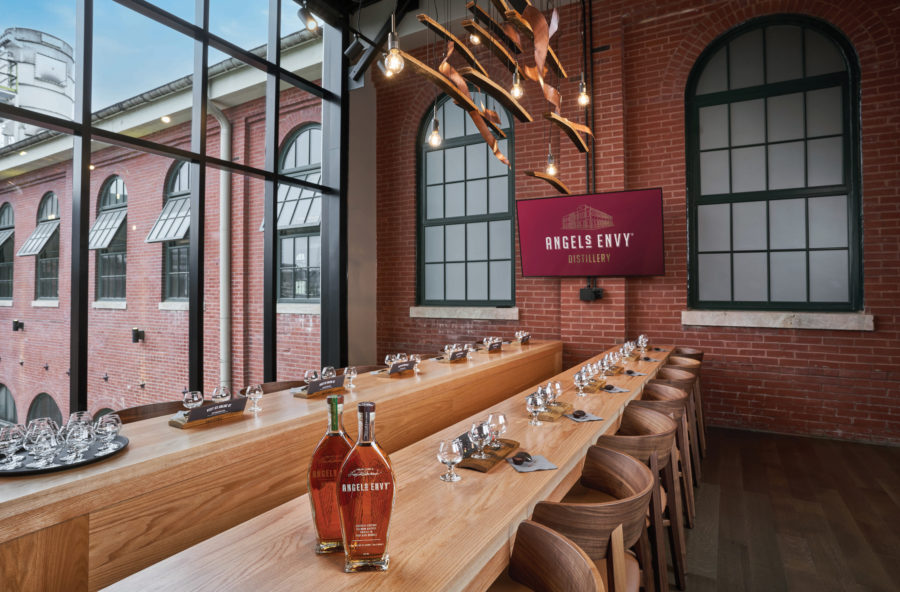 Angel's Envy, Louisville 

 
Located in the heart of Louisville's bourbon district on Whiskey Row, Angel's Envy was the first full-production whiskey distillery in downtown Louisville. The distillery houses all operations, from the milling of grains to blending and bottling on site. The distillery and its visitor center opened in 2016.
MAKING ROOM FOR MORE VISITORS—Angel's Envy is undergoing an $8.2 million expansion at 500 E. Main that will add 13,000 s.f. It will create 20 new jobs and allow for 64,000 more visitors each year. The expansion will include five new tasting rooms and a "bottle-your-own" opportunity. It will open this year.
SIGNATURE TOUR—Visitors to Angel's Envy can see the bourbon distillation process first-hand from start to finish. It begins in the store, continues into the heart of the distilling operations, and culminates with a tasting in the finishing room. 
---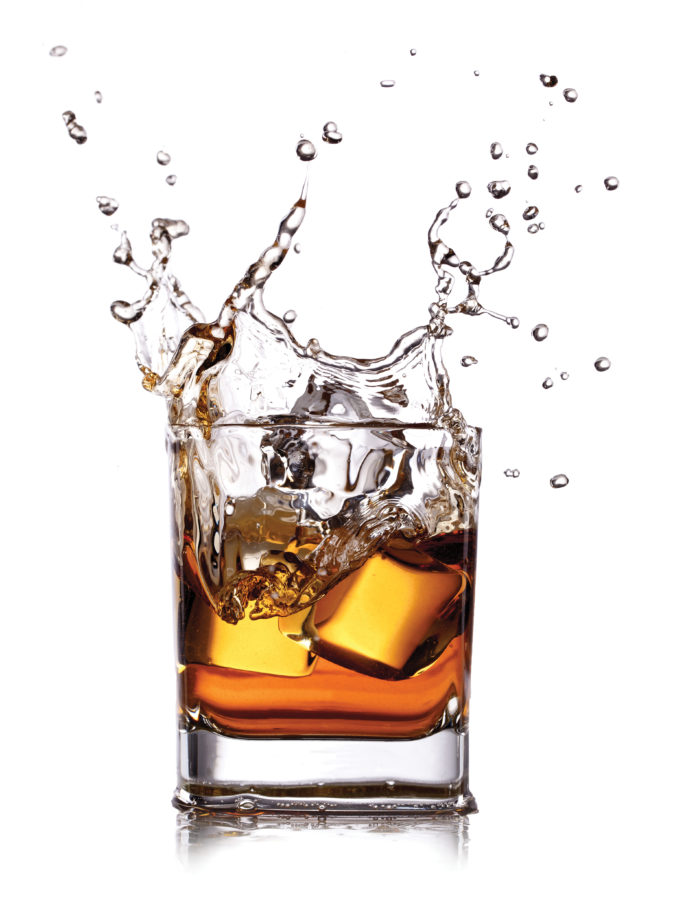 Watch Hill Proper Bourbon Club, Prospect
Billed as a premiere bourbon club with a theme of "bourbon, and then some," Watch Hill Proper opened in April in a 5,200-s.f. space in Prospect's Norton Commons neighborhood.
The club has an extensive whiskey collection of more than 1,500 unique bottles, a wine list and a unique cocktail program. The club also serves food under the guidance of executive chef Michael Crouch.
"There are other bourbon clubs around but not like we have done," co-owner Tommy Craggs told The (Louisville) Courier-Journal. "Watch Hill doesn't offer beer, vodka or gin. For us, American whiskeys are absolutely what we're doing, which separates us from other bars."
BAR OPEN TO ALL—The club is open to everyone but only members can make reservations, so the large back room is only available to walk-ins on a first-come, first-served basis.
---
Other distilleries in the region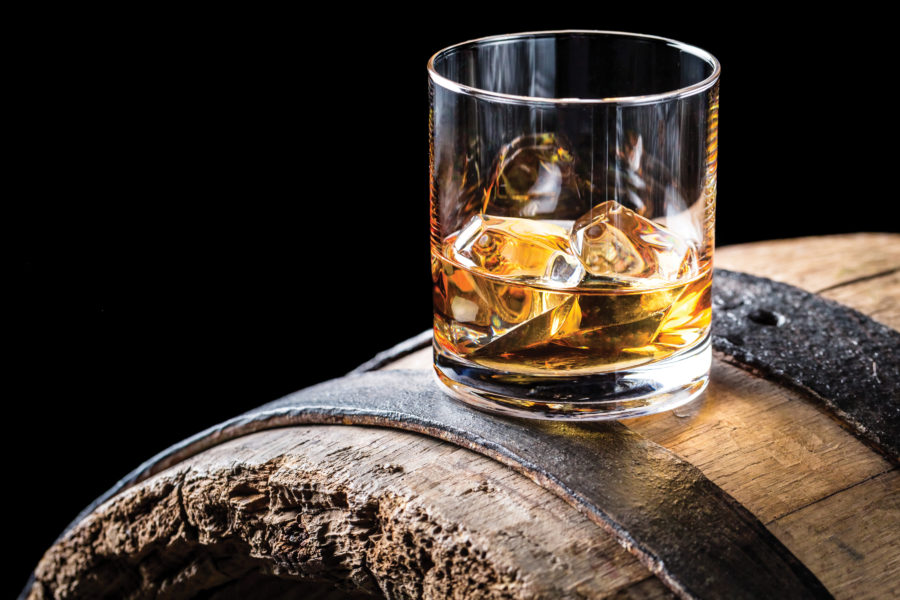 • Bulleit Distilling Co., Shelbyville
• Copper & Kings American Brandy, Louisville
• Evan Williams Bourbon Experience, Louisville
• Kentucky Artisan Distillery, Crestwood
• Kentucky Peerless, Louisville
• Michter's Micro-Distillery, Louisville
• Rabbit Hole Distillery, Louisville
• Four Roses Bourbon Warehouse & Bottling, Cox's Creek
• Jim Beam American Stillhouse, Clermont
• Log Still Distillery, Gethsemane
---
Click here for more Market Review of Greater Louisville.
---
ADVERTISING PARTNER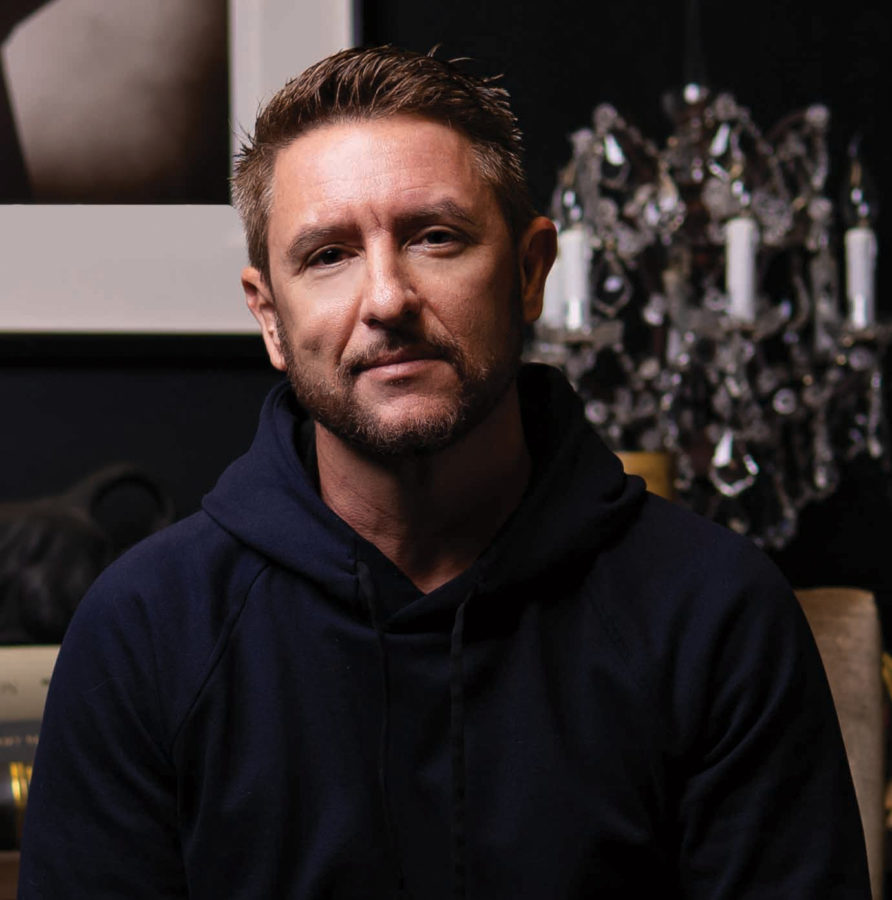 Danny Wimmer Presents
10350 Santa Monica Blvd., Suite 130
Los Angeles, CA 90025
(310) 775-5492
dannywimmerpresents.com
Since 1995, music industry veteran Danny Wimmer has been producing concerts and festivals, both large and small. In 2011, he formed Danny Wimmer Presents, which now produces the largest rock and alternative festivals in the U.S. The confirmed 2022 festival lineup will include Aftershock, Bourbon & Beyond, Goldensky Country Music Festival, Inkcarceration, Louder Than Life and Welcome to Rockville.