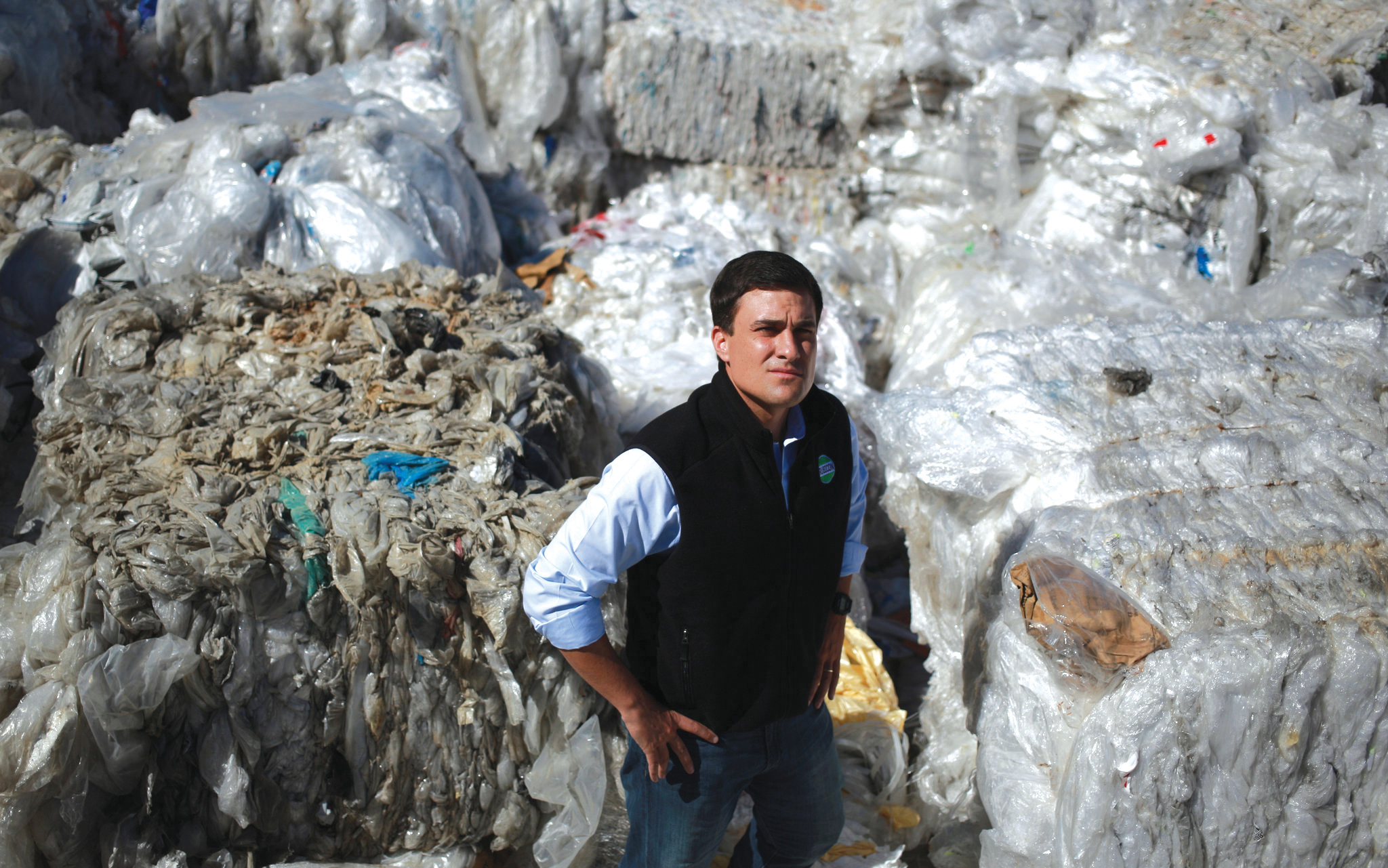 Mark Green: How does one develop an interest in applying digital efficiency to waste management?
Nate Morris: As a graduate student I saw that the waste management industry was archaic. The incentives were misaligned, focusing on landfilling rather than how to recycle more. This was a space that was long overdue to be digitized. We know that when you digitize things you get more transparency around cost, around service. And you can transform that customer experience. In today's world, the customer experience is everything; it's an expectation of every consumer.
This was an industry prior to Rubicon that was thought of like a utility more than an opportunity to score points for business and enhancing your brand. Customers today are asking, 'What are you doing with all your resources and material?' It's no longer good enough to bury our problems in landfills anymore. The market is demanding more— to explain how responsible you are with the material and resources we have.
MG: How did you come to focus on waste?
NM: It just looked like one that was open for improvement, for innovation, for disruption. As a Kentuckian, I saw Kentucky viewed unfairly for things like coal. I felt like there had to be an environmental issue that could unite everybody. It's not Washington picking winners and losers. It's not government regulation coming in and saying you can do this but can't do that. I thought waste was an issue in which everybody could agree that environmentalism is a challenge, and we all need to work to solve it no matter your persuasion or where you are in the country. I haven't met anybody who's pro-garbage, so it's a very uniting issue. We're proud to be 'the tip of the spear' and challenge the status quo on how this industry has worked.
MG: Was there an 'a-ha moment' or some certain experience where the light bulb came on?
NM: (It was) when I saw this was an industry centered around landfilling to make most of its profits. Landfills aren't getting built near rich people. They're usually in rural or urban communities, and they have a disproportionate impact on those citizens. This was an industry that was antiquated, not digital, and we know that in digital versus brick-and-mortar, digital is going to win every time. One of the facts I share with people is that the largest waste company in the world was also founded by the person who started Blockbuster Video; that was enough (financial evidence) that I needed to decide (digital waste management) is something we can really do and really change.
There's no knock on many of the great companies that are out there today. They've returned great (revenue) for their shareholders. They've done great things in the community. But we're offering a different choice, a choice for the future. You can continue on the status quo path or you can say, 'How do we reimagine what's possible with the category that no one really got excited about prior to Rubicon?'
MG: You founded Rubicon when the country and the world was emerging from a traumatic financial crisis. Did that create some opportunity or play a role?
NM: I got the idea in 2008 and started incubating the concept. In 2009, we were legally formed right here in Kentucky. The financial crisis was an opportunity for entrepreneurs. When everybody else was running away from the challenges, we were saying, 'Now is the time to build a great business, offer something unique.'
Waste is a category that regardless of what's happening in the Ukraine, regardless of what the stock market is doing, waste is going to move. That is very exciting about the potential for the business, for our shareholders and the way the market is going to view the company.
MG: How did you enter this business that you've said has a reputation for being difficult?
NM: I like to think that this industry speaks to my DNA. I come from a working-class home. My granddad ran a union. I grew up in a single-mother household, so I've always had to have a lot of grit to do things. The grit of this industry attracted me to get in and show that a new perspective, a new generation, can play big. I started with $10,000 on a credit card, starting with practically no money, having student-loan debt at the time, like many students do. The odds weren't really in our favor taking on multibillion-dollar big trash companies. But we were able to take a lot of (market) share early on by this vision about where we were taking the industry, the reimagined customer experience, increased recycling. Our recycling rate today is nearly two times better than that of the big waste players. All these things were sort of adding up to: 'This is the right thing to do at the right time in my life.' I've got the DNA to go head-to-head with just about anybody out there.
MG: What was the growth strategy and where did you get started geographically?
NM: When you talk about Kentucky, you talk about people that have a lot of grit, a lot of tenacity and have often been overlooked for great opportunities. It took a category like garbage to show that, hey, we can do anything. If you can make money with garbage, there's nothing more American than that.
We started right here in Kentucky. The first client was Papa John's out of Louisville. Clay Ingles Co. (a building materials supplier) in Lexington was another early client. So those two brands really stepped up for us in a big way. They trusted us and said, 'We're going to give you an opportunity.' Those deals were the initial foundation that allowed us to raise our first round of capital, about $1 million.
MG: What was the pitch to Papa John's and Clay Ingels?
NM: I said, 'We have a new way of looking at the waste industry, a digital approach. We're going to help contain costs, help you recycle more and we're going to give you transparency around the metrics that are coming out of your buildings so you can report those to stakeholders in the business community to show how responsible your supply chain is becoming.'
MG: You mention starting with $10,000 off a credit card, then you got your first two customers, which allowed you to go raise more money. What type of funding was required and how did you raise money? What were some of the steps along the way?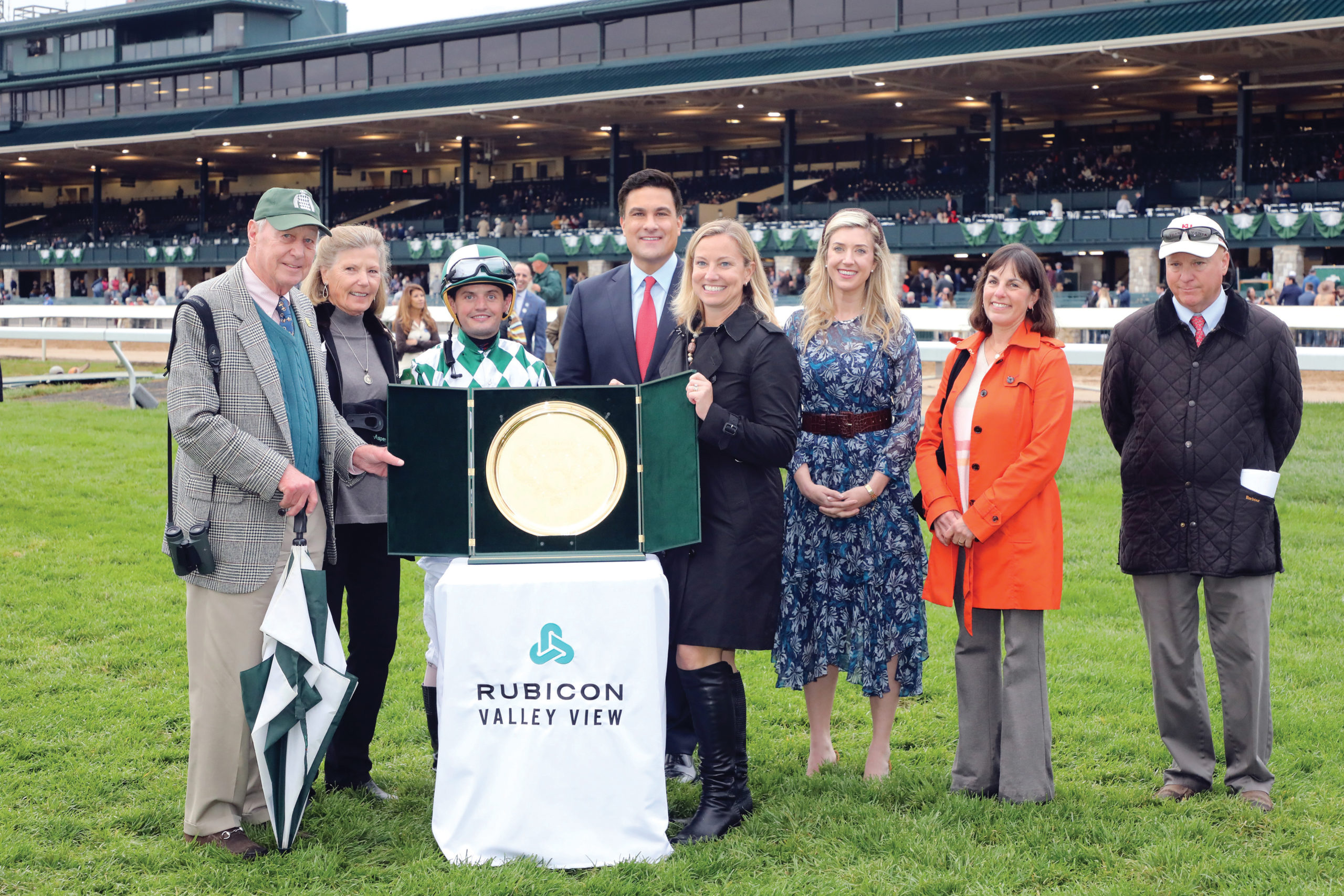 NM: One thing I learned as a Kentucky entrepreneur is that the system has been set up to favor the folks on the coasts, whether in California or New York. We had to be more innovative and more creative because of our geography. I'm very proud that a lot of Kentucky has stepped up—folks like Bill Gatton, who recently passed away, became a great mentor and friend and was one of the first people to believe (in Rubicon). Guys like Brad Kelley, who owns Calumet Farm, and Sandra Frazier out of Louisville. The guys from River Road Asset Management—Justin Akin, one of the founders of that fund. Those guys stepped up. Fifth Third Bank was one of our big early institutional investors who said, 'We're going to get behind this and get excited about what you're doing.' I think they're pretty happy with the investment.
MG: What was the timeline on raising that $1 million?
NM: That first million took us about a year. Then we got into the traditional venture rounds like Series A, Series B, Series C. We raised our Series A beginning in early 2012. That's when we started to get the attention of a lot of the venture community globally and started building from there. As we would grow, we would continue to raise more capital. In the private markets we've raised about $500 million today. Through going public, there'll be much more money that comes on top of that.
MG: Rubicon is in the process of becoming publicly listed and traded and will be Kentucky's first "unicorn," a company that goes public at a value of more than $1 billion. The Securities and Exchange Commission closely regulates that process, including communications, but can you tell us about the status?
NM: All I can say is that it's in the works and is imminent. I'm proud we're Kentucky's only "unicorn," the horse not everybody gets to ride. Statistically, starting a "unicorn" is like being struck by lightning three times. A business school professor said statistically it's almost impossible, like winning the Kentucky Derby. We're very proud that this was able to happen right here. Hopefully this shows a lot of Kentucky entrepreneurs and business people we can do anything we want, play with the biggest of the big anywhere. We can lead on issues like the environment and technology and showcase to the rest of the country what the opportunity is here.
MG: Rubicon is a software company at its core. How many software engineers do you have, either directly or by contract?
NM: We're a remote-forward business. The pandemic was incredibly challenging for a lot of people and devastating to so many, but one of the things that allowed us to get through that was being resilient and offering a digital opportunity for people to work. We have lots of employees here in Kentucky, but we also were able to recruit in various parts around the country because of that digital workforce.
I'm very excited that Kentucky is in a position to attract the coders and the product people. Rubicon is a catalyst to help people think about Kentucky as a destination to move to, to say, 'I'm going to use my degree and go where there's a great quality of life. (It's) a day's drive from 90% of the United States. This is a great opportunity for my family.' A lot of our folks at Rubicon see that.
MG: Do you have a schedule for adding new functions and improvements to your product to maintain a market advantage?
NM: Innovation is the core of what we do. We're an insurgent into the market, and when you're an insurgent you have to be nimble. You have to be innovative. You have to be tenacious. You have to have that grit. That also forces you to create things that create better experiences. We have over 50 patents we've been awarded as a company. I'd like to think we've been more active in securing intellectual property than many of our competitors have for years. That's exciting and really speaks to the heart of who you are, how you invest your human capital. What you're going to protect is what you value, and we protect our ideas here.
As for the philosophy: Listen to the customer. They're going to tell you everything you need to know. We've learned from our customers like Walmart or Starbucks or Apple about how we need to build our products in a way that is conducive to the most competitive aspects we can create within a market. They run some of the best supply chains in the world. The ability to work with those customers helps us innovate and improve that customer experience on an ongoing basis. That comes through regular feedback, having open dialogue, being willing to go out there and take a risk with the customer. You say, 'We're thinking about this—what do you think?' Then listening to them and what their goals are. That has been the most important thing.
MG: How do you go about getting feedback from clients that drives your improvement? From the sales staff as they're making calls? A special department that stays in touch with clients and solicits feedback?
NM: That's a lot of it. We also hold quarterly business reviews; that's a great place for feedback. We're going to our customers' headquarters. We're going on-site to their locations and understanding what's actually happening there, talking to the people who are running the day-to-day operation and getting into the nuts and bolts. When you're willing to ask questions, to go on-site, shake hands with the people who are doing the hard work, that makes all the difference. That's what has been wrapped into the product experience we've created.
MG: Very early in the pandemic, Rubicon went totally remote. How did you make that decision?
NM: I'm proud we were one of the first companies in the United States to do this. Keeping everybody safe and informed of what was going on is my job. As founder and CEO, that was the highest priority. I wasn't willing to take any risk. I said, 'We're going remote, and we'll see how this shakes out. We'll keep playing this by ear until we figure out the best method.' It turned out that becoming remote during that time made us run a better business, made us more responsible, allowed us to have greater transparency into the operation. There's a lot of responsibility that comes with employee welfare, making sure everybody feels good, that they're connected to the company and the mission.
One of the things I'm very proud of is that Rubicon pays for 100% of our employees' health care. I used to take a lot of grief from a lot of our investors about why we were paying so much for these benefits. In times like COVID, I'm glad we 'got it.' I'm glad we made that investment; I'm really proud of that. We continue to double down on our people and their health and how they're feeling.
MG: You said going remote improved your transparency. It seems counter-intuitive that sending people home would allow you to have more insight into what they were doing. How exactly did being remote improve the transparency?
NM: When you're judging performance based solely on key performance indicators, at the end of the day you're able to get much better insight into how things are going, how people are performing. So that was a great tool for us. It also forced us to be more communicative daily around what we were working on. We were very diligent about ensuring that there was nothing being lost in translation.
MG: How many employees do you have?
NM: In this remote-forward environment, we have lots of employees here in Kentucky. Many of them work from home or may come to the office, but we also have employees from around the country. For some of our product lines we might be in different geographies, but the Rubicon headquarters here in Lexington is always available to everyone who works here. There are great touchstones we can have in remote working conditions so everyone can feel connected and still keep this culture that I'm very proud of, a culture that has been in Great Places to Work the last five years. Rubicon was named one of the most innovative companies in the world by Fast Company magazine last year. Being able to do all that in a remote-forward environment is key.
MG: Your headquarters is in Lexington, but your Rubicon SmartCity program is in New York. What exactly does the SmartCity program do, and why is it in New York?
NM: We digitize waste and recycling within cities. A lot of cities and state governments are running archaic systems just like I found the waste industry 10 years ago. A lot of cities are still running carbon paper, no technology, running off spreadsheets. We become that digital backbone around the waste and recycling programs in these cities. We're able to give them as part of their waste program things like computer vision and the ability to use a garbage truck to collect information as it's rolling up and down the street, getting insights into road conditions, for instance—some of the things that are very, very costly to cities.
We're very sensitive around privacy concerns for citizens; it's very important to us. But we are able through limited tinkering with the truck to be able to get insights about road conditions or where abandoned lots are, or where graffiti might be. That truck becomes the eyes and ears of that mayor or town executive. We've saved millions of dollars of taxpayer money for the people we serve in these cities.
With the SmartCity program, we're partnered with Amazon AWS; wherever AWS cloud is sold, cities or governments have the ability to opt into using Rubicon to digitize its waste offering. Rubicon was just featured in a documentary about environmental impact that Amazon put together. It's on Amazon Prime.
Like all global businesses, we have a variety of satellite offices that provide support. It just so happens that our SmartCity product lead is from New York and a lot of his team was there and that's where the product ultimately got developed, out of out of necessity. I look for us to have offices in various parts of the world for years to come.
MG: Does Rubicon have trucks that collect waste or are you connecting clients and providers?
NM: I should make clear that we're completely digital. We don't own any trucks or any landfills. Think of us as running similarly to Airbnb, Uber. If you look at the pie of waste, about 50% are these big players I mentioned. The other 50% are these small independent haulers that exist in the market. They could be local companies like Thoroughbred Waste down the street (in Lexington) or Ecotec LLC in Louisville, and we're stitching them together with our product. We're allowing these independent haulers to get revenue that they wouldn't be able to win without Rubicon.
Think about the national clients I mentioned. If you're an independent hauler—say in Lexington—you can't walk into Bentonville, Ark., and say, 'I'd love to (service) all the Walmarts.' We're able to democratize these contracts to favor small business owners. I'm very proud of the fact that we help small businesses around the country get in the game and level the playing field. We also are able to attract veteran-owned businesses, women-owned businesses, minority-owned businesses and help bring different folks to the table to give them opportunity, too.
What we want to do at Rubicon is give that small-business owner a chance to punch above their weight, to get in the game and be competitive against these big firms that in some cases have been around for 50-plus years and have billions of dollars on their balance sheet. We act as jet fuel to help them get access to more of the market and to level the playing field.
MG: Is there is there a certain size and type of company or operation that best benefits from Rubicon services?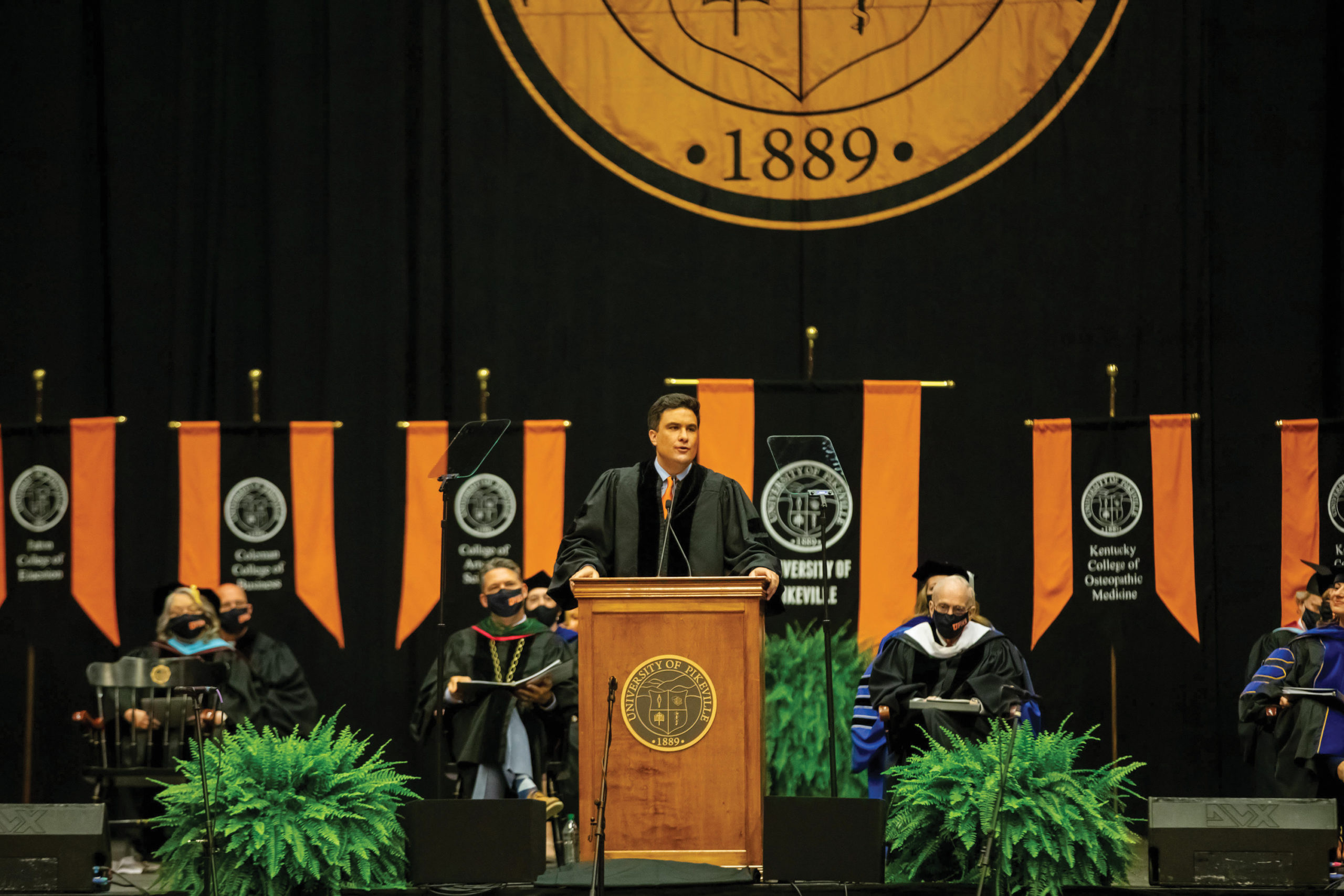 NM: The good news is, everybody has garbage. Wherever there's garbage, there's an opportunity for Rubicon.
MG: How well do clients understand digital waste management? Do you have to do a lot of education?
NM: Everyone we talk to—prospective clients, current clients—they all know the world has changed: Just getting things out of sight and out of mind, those days are gone. People now vote with their pocketbooks and say, 'I'm going to support this product if it's responsible with its resources.' If you're not responsible with your resources, you're probably not responsible with the way you're pricing your product. You're probably not responsible with the way you're running your business.
Trash is a reflection of what you value. We say at Rubicon that waste is a design flaw; if you're producing a lot of garbage, you're probably not running a very efficient operation.
MG: How much does digital waste management increase recycling?
NM: I'll give you an example. We work with a private regional grocery chain grocery chain. They started out at about a 15% diversion rate, which is a way of saying how much you are recycling your garbage. We've gotten them to about 75% over the 10 years we've been working with them. It doesn't happen overnight; we cannot immediately transform you from 20% to 75%.
But I will say we can make great gains every year that allow you to save more money and, in some cases, allow you to turn those commodities you were throwing away (into revenue). How do we recycle those pallets? How do we recycle that corrugated cardboard? How do we ensure there are processes in place for food waste so everyone understands that we're using anaerobic digestion to offset some of the ways that we haven't turned this into energy.
Our customers are betting on us to help them move in the right direction and get the kind of impact they want over the long term.
MG: What is the geographic footprint of your client base?
NM: We are in over 20 countries. We've got about 8 million user service locations. We're in all 50 states. We service some big brands like Walmart, Dollar General, FedEx, Starbucks, Little Caesars Pizza, a lot of Yum! brands, Apple is a global customer. This has helped us grow. Earlier in the year we did a very large deal with a Japanese company called Odakyu and licensed a lot of our technology to help them remake aspects of the Japanese waste recycling.
MG: What are Rubicon's various product lines?
NM: Rubicon is the digital marketplace for waste cycling. We have the SmartCity product, which is what's running in over 70 cities today, including Houston; Montgomery, Ala.; Kansas City; Washington D.C.; Baltimore; some of the biggest cities out there. We have the Rubicon premier product, which we're doing in Japan. There's the core Rubicon product, which is that digital marketplace (connecting clients with service providers). That core product is RubiconConnect.
MG: Rubicon reported $583 million in revenue in 2021 and expected annualized revenue of $659 million. What is the return on investment for them? Why do they decide to become clients?
NM: Well, everybody has to get their waste picked up! The good news is we have a very big, addressable market because everyone has garbage. First and foremost, we have to solve that challenge for them. We act as that digital challenger to brands like Waste Management or Republic, who may have been picking up their waste before Rubicon. The proposition is simple: It's increased recycling. It's a better customer experience. It's more access to data, to being able to make better decisions.
Chipotle features Rubicon in its sustainability report to talk about all the good things that they're doing to recycle and be better stewards of the Earth. They are gaining efficiency and saving money from being a client.
MG: Are there others in the digital waste management space now?
NM: Not really. We've got the whole place to ourselves right now. We've created a category that needed to be created, and we've done it in a way that is bringing the country along with us. We haven't done this in a vacuum. Our headquarters is here in Kentucky. That speaks to the Kentucky values that went into building this business.
MG: What can others learn from what you've done and how you went about it?
NM: If you can make money with garbage and get to the New York Stock Exchange with garbage and go to the places people don't expect you to go, anything is possible. Rubicon represents for Kentucky that our people know how to build things. We know how to manufacture better than anybody. We've got some of the best engineers in the world, but we also we know what it means to do a hard day's work. We know what it means to drive a truck. We know what it means to be an electrician, a plumber.
These industrial categories are all in need of reimagination. We took an industrial category that was an afterthought to a lot of people and figured out a way to add technology to it. If you look on the adoption curve of technology, the industrial sector is the last space that's left to be adopted by tech. That's a huge opportunity for Kentucky. That's a huge opportunity for our people.
MG: There is a Rubicon Foundation. What's the focus and mission of the Rubicon Foundation?
NM: We're partnered with the Bluegrass Community Foundation in Lexington. We work with groups like the Red Cross here in Lexington. We were helpful with the (December 2021) tornado relief. It's really about this community. The foundation is looking for things to do environmentally.
We've established an institute that works hand in hand with the foundation. We've worked with the Rural Waste Innovation Challenge at UPike (University of Pikeville). It is also working to address solutions for how rural waste can be better disposed of and recycled more. We're writing a white paper right now with Kentucky State University to do the same in urban communities.
Unfortunately, a lot of our communities around the country have become dumping grounds and the economic consequences are so severe. We're looking to get off this landfill model. That's what collecting the data and digitizing the space is about: Recycling at the highest rates and becoming less and less dependent on landfills to run waste systems and recycling systems around the United States.
MG: What is Rubicon Institute's focus?
NM: Its focus is everything from environmental impact in the rural and urban communities—starting right here in Kentucky—to the national security implications of waste. Waste leaves clues. If you remember the old detective movies, the detective would always go through the trash to determine more about you. The people who wish to do Americans harm are also harvesting our garbage to understand what's actually happening with the United States or with companies. Electronic waste is the No. 1 cause of identity theft in the world. It's not people hacking into your cloud; it's someone getting a hold of your device that was probably sent to a landfill in China or Russia. There are networks of people who harvest these things.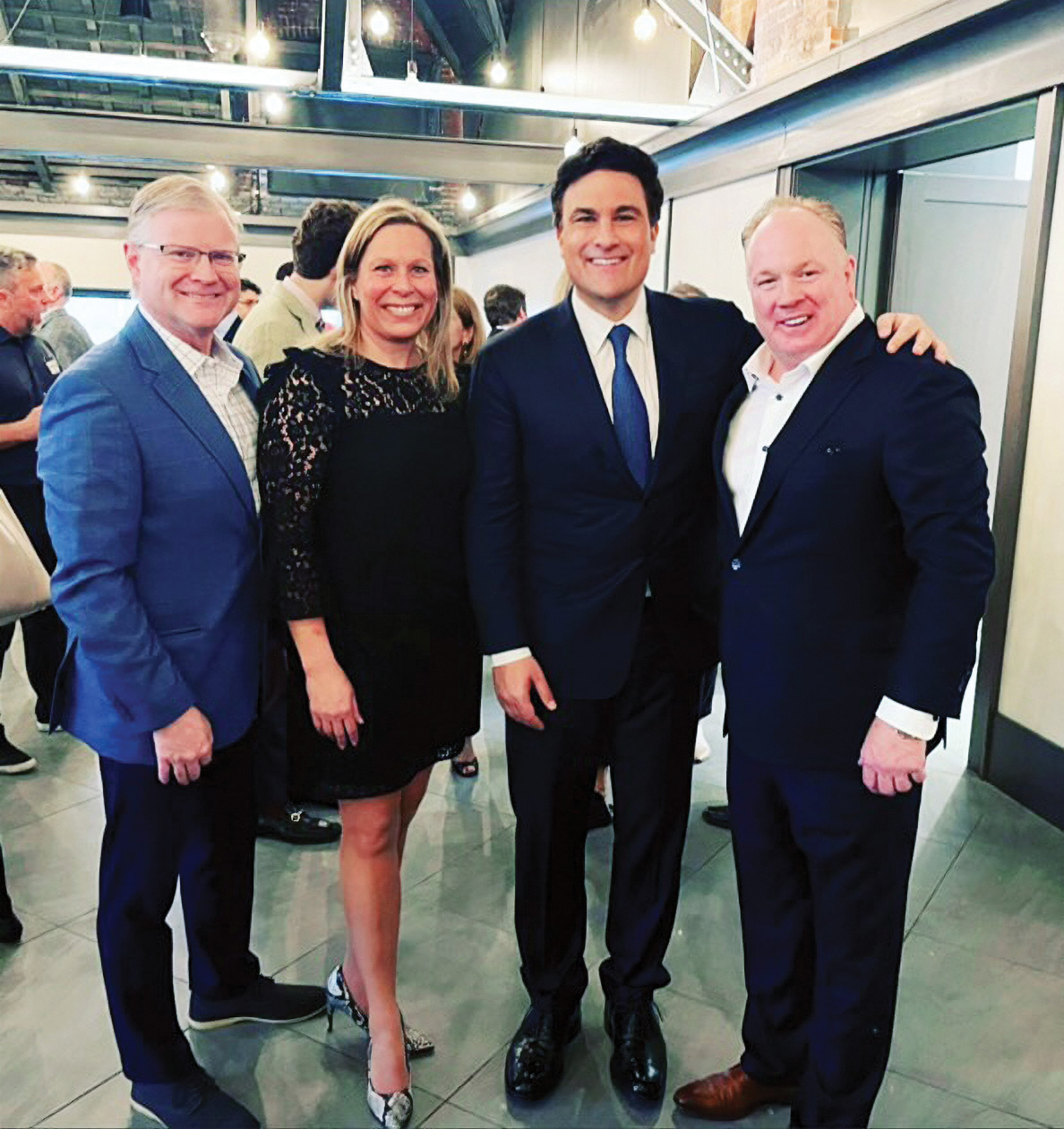 Our clear consolation prize is to tackle space waste. It takes (an item of) only one millimeter in space to break and destroy a $1 billion satellite. If our satellites are impacted, we can't talk on our phones. We can't send signals. We can't run any of our defense programs. I've gotten involved with a group called Business Executives for National Security; we brought them to Fort Knox last fall and we're figuring out ways the private sector can step up to protect the country and make sure we're curbing these threats.
MG: Is the institute is looking at other areas that Rubicon might move into and bring more improvements?
NM: We file a corporate citizenship report every year. We focus on the rural and urban impact, how we can curb waste and work to get off this landfill model, and what we're doing around national security. That's much needed. The private sector has to step up. The threats we're going to get are not the old threats we remember from the 1980s and 1990s; it's going to be cyber warfare, and the private sector is going to play a big role in how we curb that.
MG: The term Rubicon is associated with Julius Caesar's disruption of the way Rome operated, the beginning of civil war and taking an irrevocable step. Why did you name the company Rubicon?
NM: I'm a big fan of history, and during the genesis of the company I was reading Plutarch. It is a fabulous story of disruption and when it comes to waste, we are at a point of no return. We have to think of it that way and that this represents the power of disruption, the power of 'We don't have a choice—we have to do something better than what we've done in the past.'
MG: Where does Nate Morris spend his time? Do you travel a lot or spend most of your time here in Lexington?
NM: I have a farm (north of Lexington) on Paris Pike. It's a great place to relax and I'm always happy to get home. I do travel quite a bit because I'm going to become a "public" CEO; seeing shareholders and seeing people on the road is very important. But I'm a big UK sports fan; I love UK football and am really proud of the fact that Rubicon is the official sustainability partner of UK Athletics. Watching UK sports is a great way for me to relax.