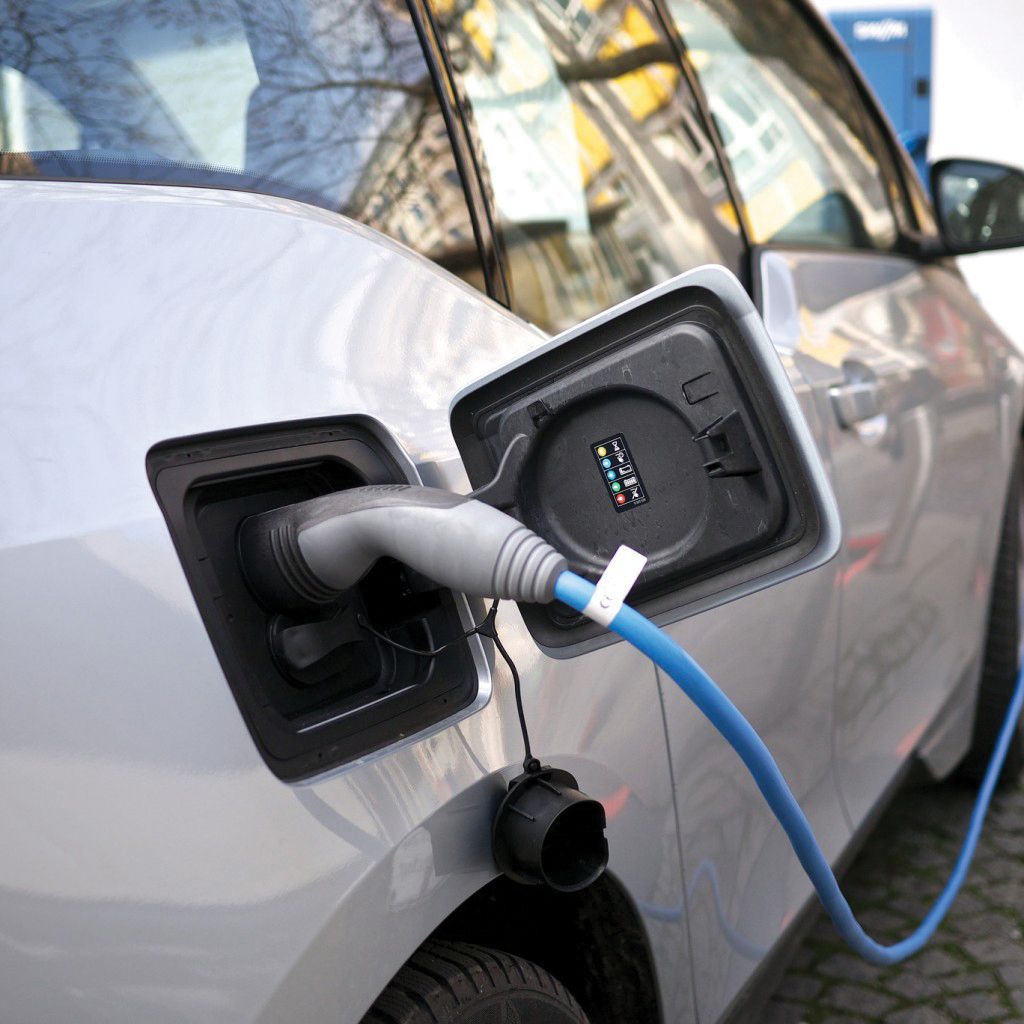 Driving north from Kentucky on Interstate 65, through southern Indiana, past Indianapolis and toward the towering shadows of south Chicago, one encounters an awe-inspiring and almost artistic phenomenon: row after row after row of giant, white, flickering wind turbines, stretching out on either side of the interstate as far as a human eye's vision can stretch, like giant propellers.
Indiana's wind farms are situational, benefited by winds from Lake Michigan and located near a pair of major power grids. But such sights may become more and more commonplace across the U.S., including Kentucky, as energy needs evolve.
General Motors has publicly pledged to stop building vehicles that create tailpipe emissions (i.e., petroleum-powered) by 2035, and plans to offer about 20 electricity-powered vehicles available for sale by next year, including electrified versions of the Equinox SUV and Silverado pickup. Ford unveiled the F-150 Lightning pickup this year, and its Mustang Mach-E is believed to be hitting the roads next year.
Last year, 9% of new cars sold were powered by electricity rather than gasoline, and that number figures to rise exponentially in the near term. In response, President Joe Biden has earmarked $5 billion in federal funds in his proposed—and hotly contested in Congress—infrastructure bill, which would require states to make proposals to line highways with chargers for the growing number of EVs.
And even that money would basically just be a start.
What is Kentucky, whose large coal industry is in decline, doing to meet this coming need? Those in the know say the state is far from ready, but innovation is in the offing.
Natasha M. Collins, director of media relations for LG&E and KU, said the public utility giant is well aware that the rising number of electric-vehicle drivers want to be able traverse the state without feeling "range anxiety."
Based on an LG&E and KU map, there are only 222 public charging stations across Kentucky, 20 of which LG&E installed.
"We also have plans to install new fast chargers and are members of the Electric Highway Coalition, a partnership of 17 U.S. utilities established to support development of a seamless network of rapid electric-vehicle charging stations connecting major highway systems," she said.
Planning goes hand-in-hand with the rising development of renewable energy—in large part to reduce emissions that help drive climate change, but also to tap energy sources like wind turbines and solar panels that are rapidly becoming more affordable, and therefore, preferable. In just a few years, experts believe solar power will be more affordable than natural-gas generation, the source that, along with coal, utilities have used to generate electricity for the past century.
Think about it: Existing power grids are well-stationed to power homes and businesses, but they were not designed to handle the addition of fleet upon fleet of electric vehicles on top of that load. Change must come. With the rising need for additional electrical power—which is predicted to come faster than most expect—comes a rising need for affordable and available power generation.
Public utilities like Duke Energy and LG&E and KU have already begun committing to this transition, having dipped their metaphorical toes into the pool of renewable energy with the help of their customers.
According to Duke Energy's website in a post from last year, 7% of its company-owned electrical output comes from wind, solar and hydroelectric power plants. That number is projected to grow to 23% by 2030. LG&E and KU has set a goal to achieve net-zero status by 2050, with interim emissions-reduction targets of 70% by 2035 and 80% by 2040.
In the meantime, LG&E and KU and Duke both offer clean-energy programs to business and residentia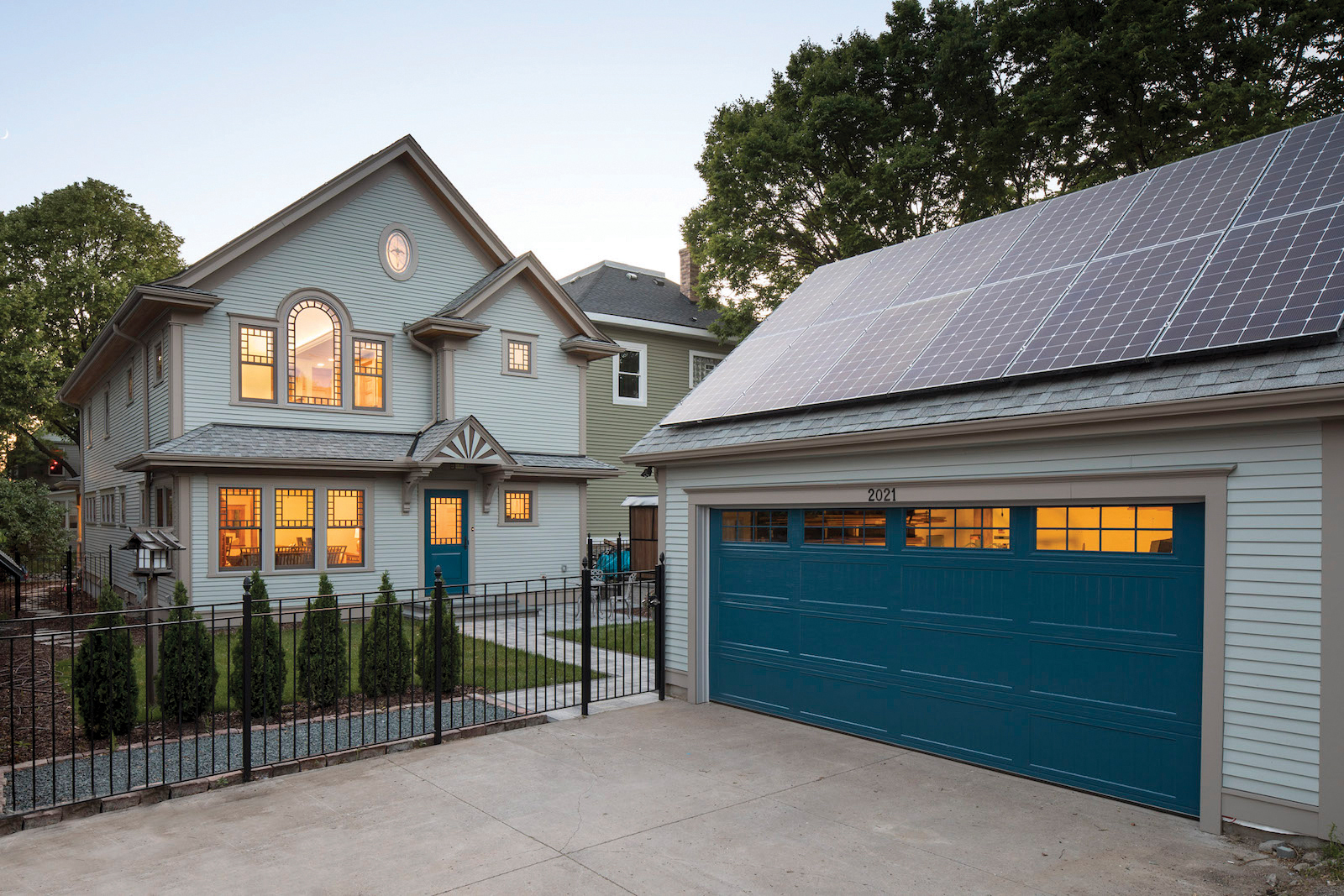 l customers. The former gives customers the option to "make sustainable energy choices" through its Green Tariff and Solar Share initiatives. The Green Tariff includes three sub-programs: Business Solar, Green Energy and Renewable Power Agreements, which Collins said allows LG&E and KU to meet customers' varying needs.
Duke Energy, meanwhile, is actively building agreements around its coverage area to source wind, solar and hydroelectric energy, among other options. Across its six-state service territory, Duke Energy customers currently use energy from around 4,000 megawatts of solar capacity.
But at least one proponent of renewable energy isn't convinced enough is being done in Kentucky to power the state forward into the inevitable electricity-fueled future.
Clean, green future
In far eastern Kentucky, along the border of West Virginia, Martin County long served as home to coal mining operations and families whose lives revolved around the industry. Now, a 2,000-acre solar panel farm is being built atop a former coal mine. Overseen at the local level by Adam Edelen of Edelen Renewables (he also is a former Democratic state auditor), the project also will provide roughly 300 well-paying, albeit mostly temporary, jobs in a place where unemployment is tragically high.
Once completed, the solar farm is expected to generate enough energy to power 33,000 homes, according to a January New York Times story. There are, according to the county's Wikipedia entry, fewer than 5,000 households in Martin County, meaning that excess energy could be distributed outside the county to power other communities, businesses, etc.
It is one of 19 planned projects in 11 states, and Kentucky's will be the first for Edelen and Savion, the Kansas City-based company that owns the project. But it's just a first step, or at least that's what Edelen seems to believe.
"Kentucky is certainly behind the times," he told The Lane Report. "We don't have enough elected officials who are imagining what an electrical future looks like."
His hope is that a rising industry of renewable energy will "drive officials to catch up to the moment. Adoption of green energy is huge for Kentucky."
He points to the rising number of Fortune 500 companies that are touting their clean energy goals as proof of the trend, and Edelen believes it is at least in part a response to the fact that millennials—who now represent the largest generation in America, surpassing the baby boomer generation in recent years—are eager to protect the planet's future.
Of course, grid modernization and other infrastructure will need to be completed to help make this happen, which is also why Edelen believes Biden's infrastructure bill is vitally important. Big business sees Edelen's vision of the future; he's not so sure lawmakers, many of them aging and still beholden to fossil fuels, see it the same way. Edelen points to the twin battery plants Ford is building in central Kentucky and Tennessee as it invests in the future of electric vehicles. The plan drew the ire of many Kentucky Republicans, who saw it as an assault on the state's coal industry.
"These reforms are being almost entirely driven by the free market and not government," he said. "That's why the infrastructure bill is so important."
Indeed, some smaller utilities are in a bit of a wait-and-see mode. For example, the Big Rivers Electric Corp., located in Henderson in the western part of the state, is in an area where the adoption of electric vehicles is low.
"I heard that the penetration is in the range of 1% to 2%, so it's not very much," said Mark Eacret, Big Rivers' vice president of energy services, indicating he is eager to see what transpires with the federal infrastructure plan. "We are working with other utilities to try to understand what money is available and take advantage as much as we can."
But as for when we'll see American highways dotted with charging stations along the shoulders and in the rest areas, Eacret said, "I don't think it's very close to actually happening yet."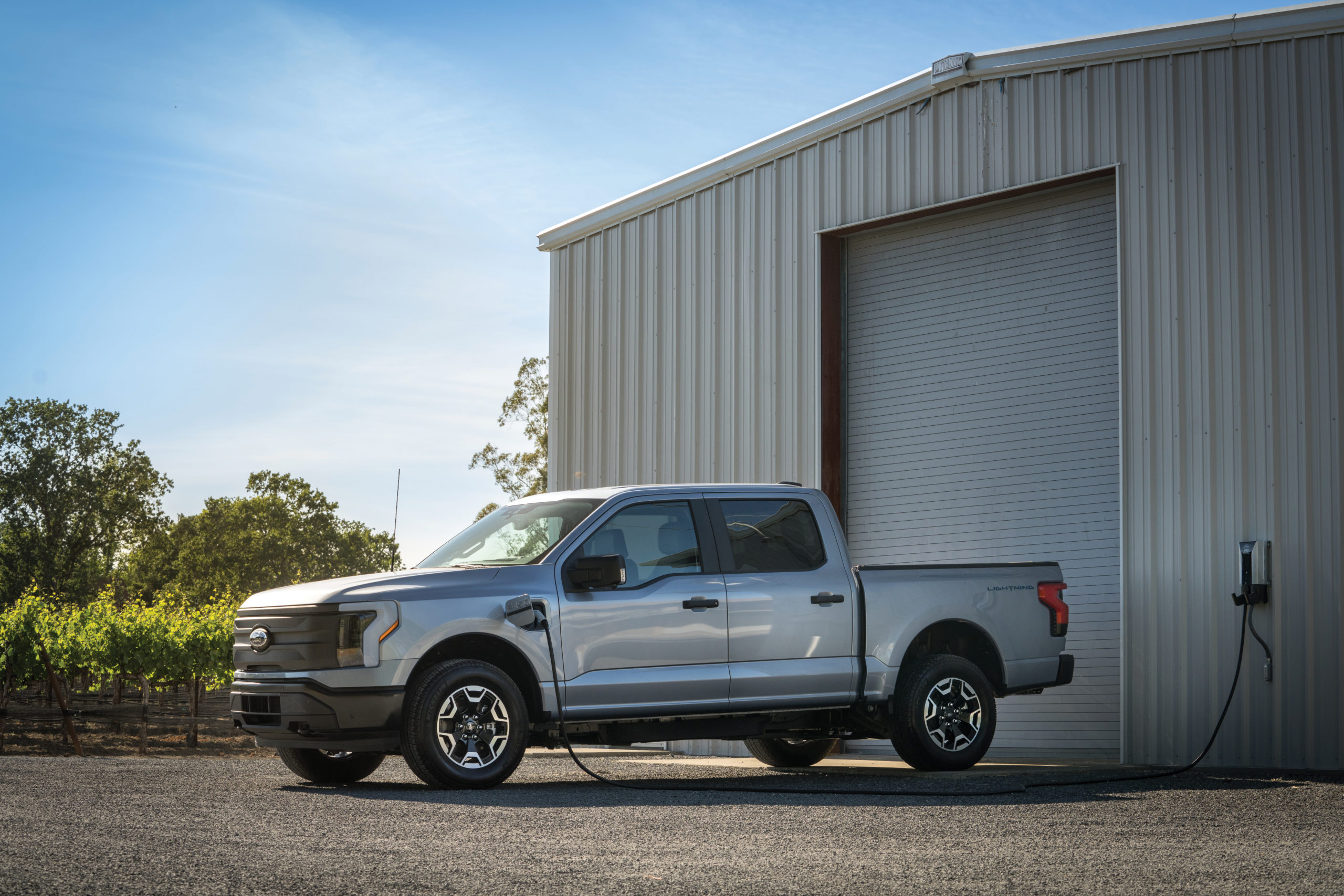 In Winchester, east of Lexington, the East Kentucky Power Cooperative is built on a system that External Affairs Manager Nick Comer said, "was built decades ago." He said the cooperative is currently looking into identifying and replacing aging infrastructure and is in the process of building more than 200 miles of electric transmission lines, plus a number of substations, projects that would eventually result in greater capacity to handle rising electricity needs.
"The infrastructure upgrades necessary to accommodate all of these projects will be enormous and expensive," Comer said. "Fortunately, under federal law, while EKPC and other owners of the bulk electric transmission must provide fair, open access to their transmission systems, the solar developers must pay for any necessary upgrades."
He noted that EKPC is a member of PJM Interconnection, a regional transmission company that coordinates the transmission of wholesale electricity in parts of 13 states, including Kentucky. Comer said there will be a series of studies to determine how proposed new energy sources could impact the grid and what upgrades will be necessary. But Comer also said PJM has nearly 2,500 renewable energy proposals under study in its 13-state area, creating a backlog that already has forced changes in the review process.
But not all of the renewable energy plans revolve around wind turbines and solar farms. One interesting project underway in Kentucky is a joint venture between Atmos Energy and Habitat for Humanity that stretches to eight states. Essentially, the project involves building net-zero homes that integrate renewable energies with natural gas. The first one to be built, located in Colorado, operates on about $50 per month for all its utility needs, and literally produces at least as much energy as it uses.
Construction of the Kentucky version of the home began in June with Jagoe Homes as the construction partner in the project. These homes feature special appliances, solar panels and more to help achieve the goal of affordable and efficient environmental friendliness, according to Kay Coomes, manager of public affairs for Atmos.
"We want an awareness that you can have multiple fuels and still help the environment," Coomes said. "We always felt we provided a good partnership with renewables and this home shows it through and through."
Much work remains for public utilities and renewable energy merchants, such as Edelen, as demand for electricity and the need for new sources approach. LG&E and KU's Collins cites the company's goal to be net-zero by 2050.
"We've committed to not burn coal beyond 2050 unless it can be mitigated with carbon dioxide removal technologies," she said.
Coal-fired electricity generation will gradually be retired along the way to ensure customers' needs can be met in a reliable and affordable way, she said.
If Edelen is right—and he and other renewable energy proponents are betting on it— such transitions may be closer than many believe. Edelen calls it an "undeniable truth."
"This is an extreme shift, the likes we haven't seen since the advent of the internet," Edelen said. "It will change the way we power our lives. It's a market shift, and it's irreversible. It's not just electric vehicles. It will be how we increasingly power our lives."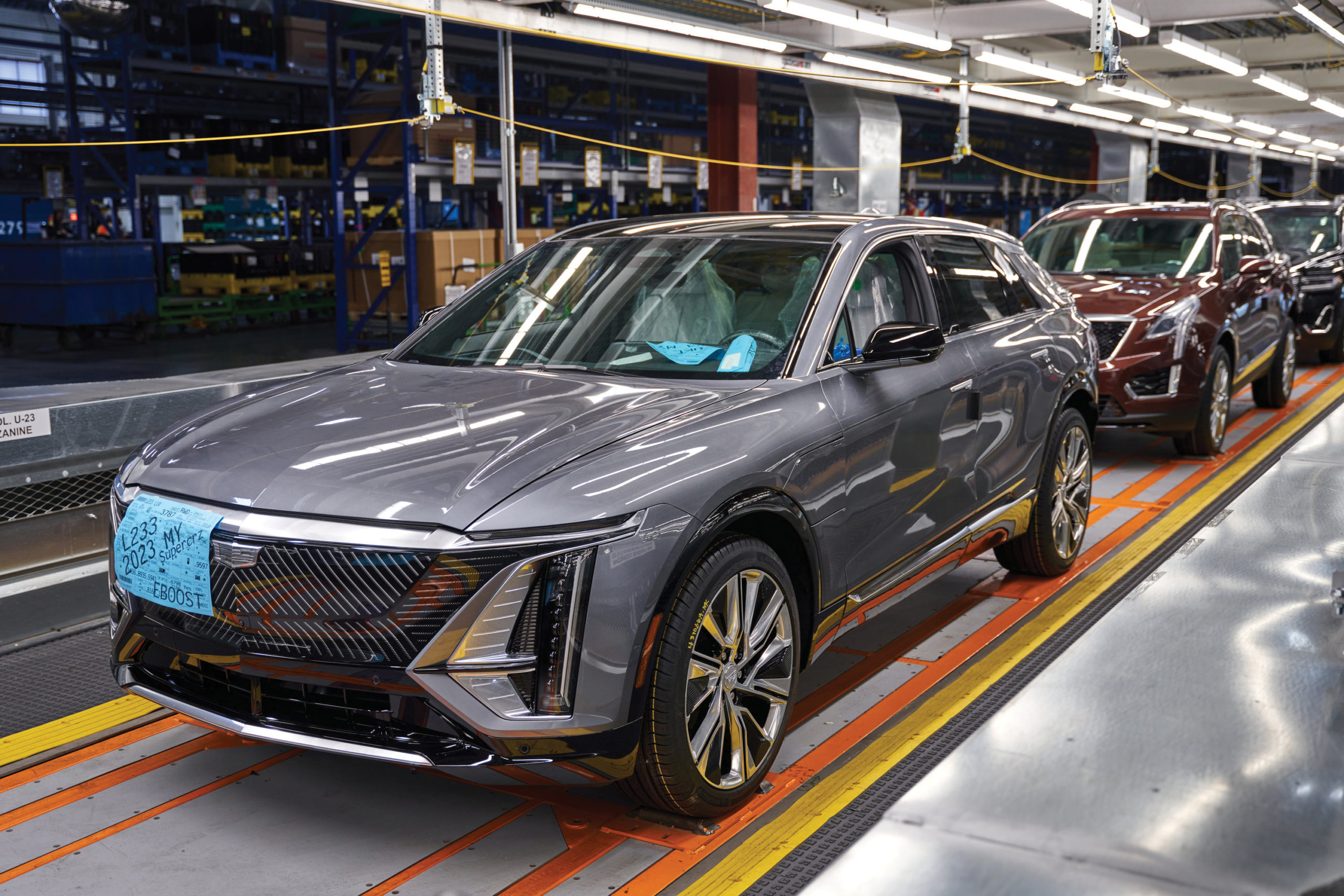 He continued, "In our lifetime, we will see renewable energy become the dominant energy globally. The amount of change we will see in the next 10 years will be extraordinary. We will go from electric vehicles being a novelty to being commonplace. I think people vastly underestimate how soon they will adapt."
In other words, charging stations in driveways and in former gas stations will be ubiquitous. And landscapes across the Bluegrass and along highways may well look much different than they do today.