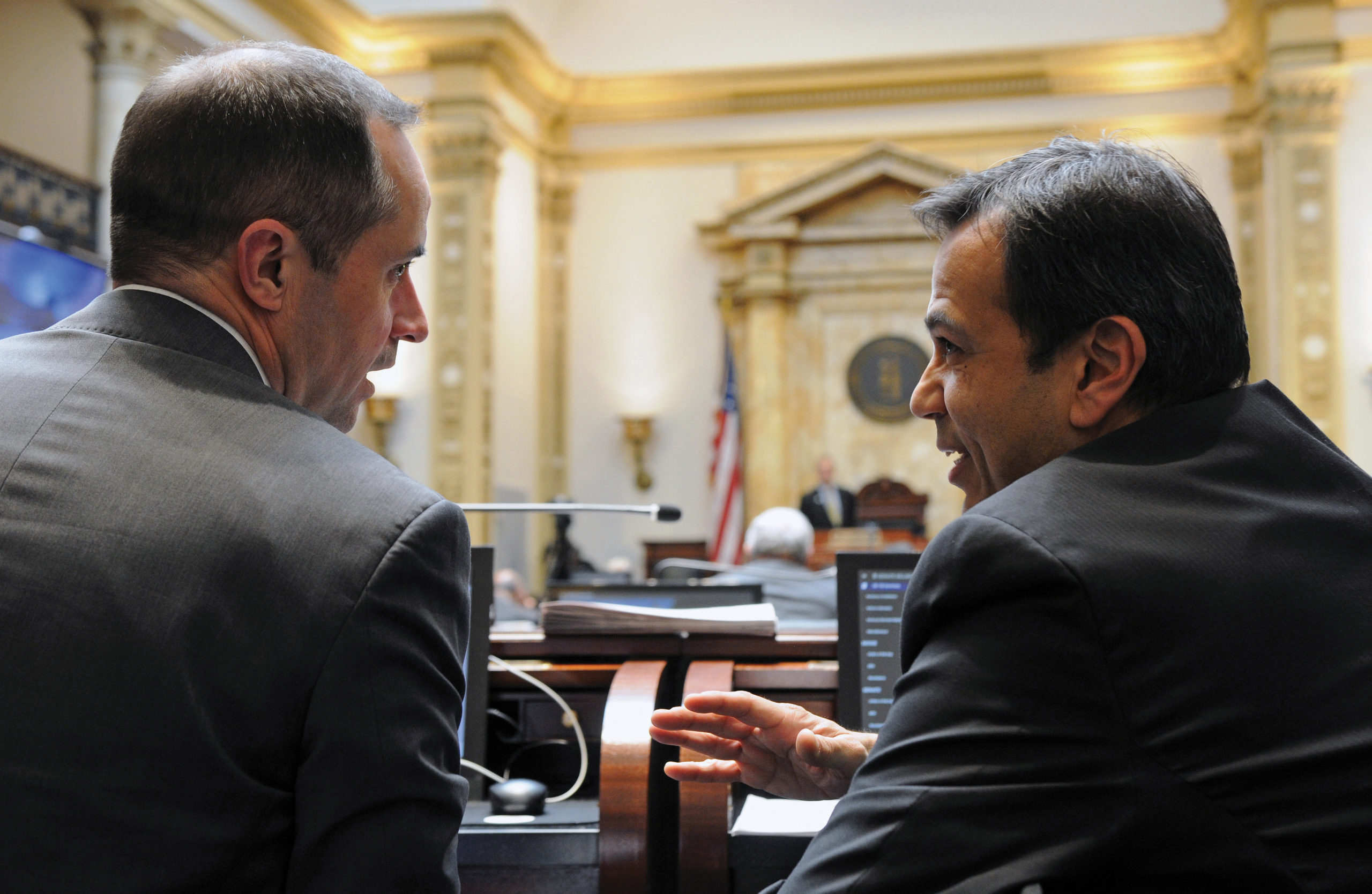 When the General Assembly adjourns every April, legislators and industry professionals are always asked: What do you do when the session is over?
The short answer is: It's not over—far from it.
Just like in sports, the heavy lifting in politics is regularly done in the off-season. From January to April, newspapers and social media feeds are replete with what's happening in Frankfort. Legislative priorities make headlines. But once the House and Senate gavels strike in April, coverage of the General Assembly wanes, save for a special session. It's this news vacuum that sparks curiosity.
So, what happens?
In a nutshell, everyone keeps working. Legislative business just takes on a different format.
We call this the "interim session."
Every June marks the beginning of the legislative off-season. During the interim, House and Senate committees meet jointly at least once a month to discuss important policies that may inform the next session's agenda. Leadership meets even more frequently.
From June to December, the legislature consults experts, studies and results from other states on pertinent issues. These efforts often produce recommendations for action come January; outside of the regular session or a special session, lawmakers cannot vote.
But plenty of action still occurs. Because no votes are taken, interim committee discussions are routinely more deliberative than during the formal session and can be more exploratory, less rushed. The temperature is turned down, much like practice versus a game where the score is being kept.
Interim committee meetings also address major of-the-moment concerns. The June 2 meeting of the Health and Family Services Committee featured testimony from the Health Cabinet, local health departments and other leaders as they respond to critical baby formula shortages. Committee members probed presenters about the response to formula shortages in Kentucky, current resources and alternative solutions.
The Health Committee meeting is just one example of how legislators constantly engage in the interim on issues that matter to the public. Although the Kentucky legislature is technically part-time, many lawmakers poke fun at this description, as public concerns never stop.
That leads us to what's in store for the 2023 interim session. The Legislative Research Commission staff will be examining electric vehicles, funding mechanisms for charter schools, and alternative rate mechanisms for public utilities.
House and Senate members will convene in working groups focused on early childhood education, benefits cliffs associated with unemployment insurance, ad valorem taxes on bourbon barrels, emergency medical service policies and executive cabinet efficiencies as well as on the administration of the Health Cabinet.
Additionally, this year's sweeping tax reform legislation will almost certainly be reviewed. The House and Senate made significant financial investments and reforms in the 2022 legislative session.
Next year's formal session will be a 30-day "short session." Short sessions happen in odd calendar years while 60-day "long sessions" occur in even years. The 30-day sessions are faster-paced, making interim work all the more crucial. Often the emphasis is on issues worked on over summer and fall.
Nonetheless, work done in the interim is an incomplete list at best and legislators can only grapple with so much in this time period. Still, the interim is an extremely valuable time for well-managed, thoughtful examination. So, for those asking, work doesn't stop after April; in many ways it just begins.