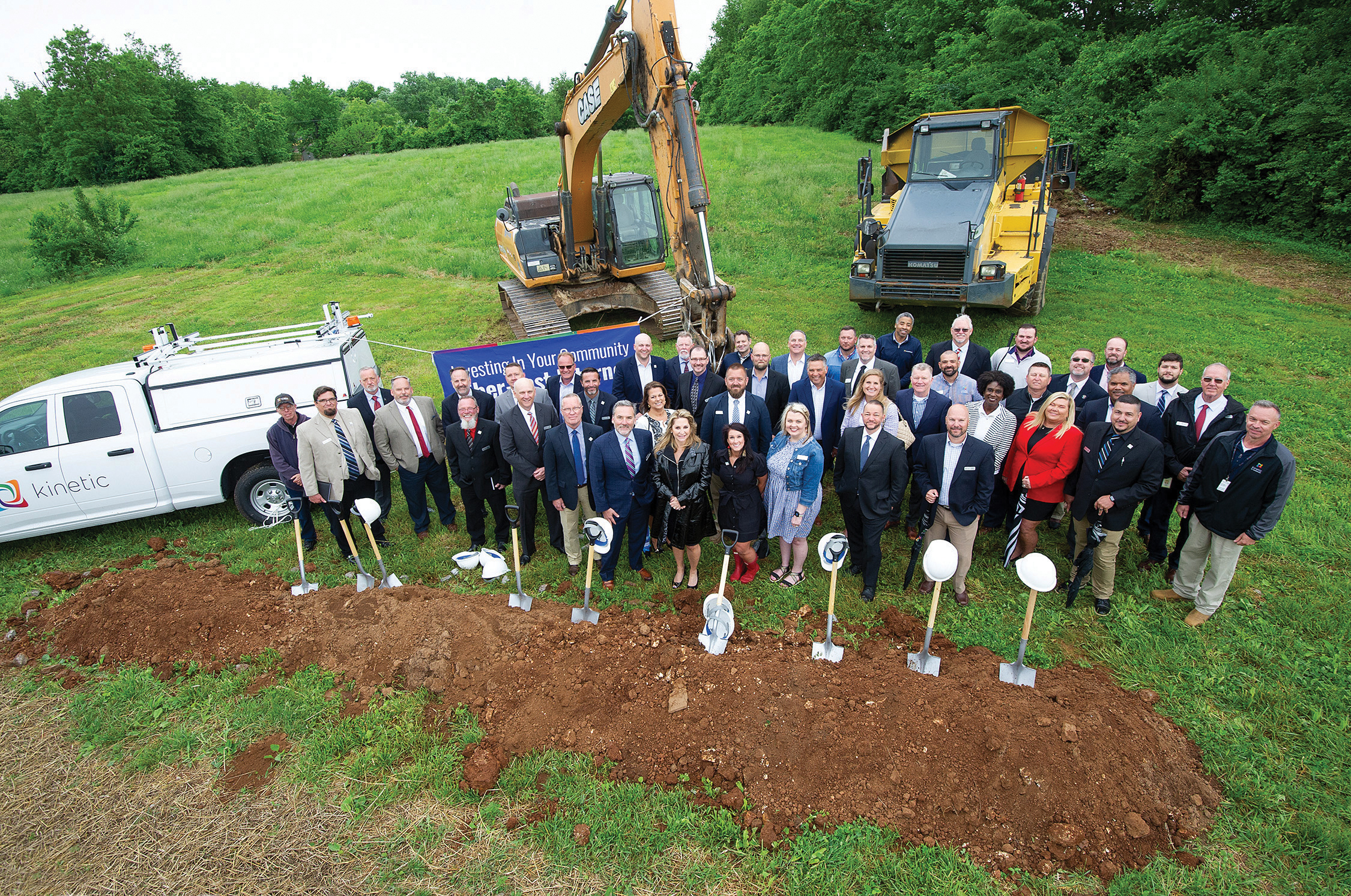 Commerce Lexington's economic development team works collaboratively with many strategic partners, including city and state governments, workforce and minority development organizations, officials in surrounding counties, representatives from our signature equine and bourbon industries, and the University of Kentucky (our area's largest single employer), providing the resources and tools necessary to assist companies looking to locate to Lexington/Central Kentucky for the first time, nurture start-up enterprises (working with several funding resources in the process) and serving established businesses of all sizes.
Local economic development efforts are focused on several strategic target sectors that provide the area with the greatest opportunity for economic growth. Those sectors include advanced manufacturing, ag-tech and animal science, business and professional services, clean technology, life sciences, software and IT, and visitor industries.
In 2022, the Lexington Economic Development Investment Board announced a $300,000 award to Commerce Lexington for fiscal 2023 to execute business development services for the Lexington Economic Partnership (LEP). Through LEP, Commerce Lexington serves as Lexington-Fayette Urban County Government's resource for economic development, with a focus on new business development and job creation, existing business retention and expansion, and minority business development. The ability to provide these services is bolstered by a multiyear, private-sector capital campaign.
The coordinated LEP effort maximizes local and regional resources to provide companies with the best possible service. The partnership includes a representative from each of the following areas: Commerce Lexington Economic Development; Kentucky Cabinet for Economic Development; LFUCG Office of the Chief Development Officer; the University of Kentucky; Bluegrass Community & Technical College; and the Bluegrass Workforce Innovation Board. Topics of conversation often include the challenges of doing business, what could improve a company's ability to do business, and the programs and services available to them. LEP nurtures healthy relationships with existing businesses to promote a prosperous ecosystem of economic success in Fayette County.
The Commerce Lexington economic development team was pleased to work with Kinetic by Windstream, which broke ground on its new regional headquarters location at the UK's Coldstream Research Park in Lexington. When complete, the $7.5 million investment will showcase a 30,000-s.f. energy-efficient building that will support operations across Kinetic's 18-state footprint.
Lexington's entrepreneurial support structure continues to be strong and vibrant with a growing startup community. Lexington recently ranked 17th on the 2022 Best of the Midwest Startup City Rankings, which gauges how cities are performing relative to each other in their tech startup ecosystems. The rankings consider factors like how active the startup community is, resources available to startups, and the city's economic environment.
In 2022, business, government and community leaders came together to celebrate the expansion of ElectraMet, a water purification technology company, at its new 26,000-s.f. facility. Founded in 2014 by Dr. Cameron Lippert and Dr. James Landon, the company got its start at UK's Center for Applied Energy Research (CAER) and developed the ElectraMet water treatment system to offer an environmentally superior solution for industrial process and wastewater streams. Through partnerships with UK, investments from the Bluegrass Angels, funding from the Kentucky Enterprise Fund, and multiple grants through the state's Small Business Innovation Research (SBIR) program, the growth of ElectraMet showcases Lexington's capacity for innovation.
"ElectraMet is a perfect example of how the local research community can nurture entrepreneurs and help develop great ideas into successful start-ups through innovative solutions that improve something specific for business and industry," Commerce Lexington Inc. President and CEO Bob Quick said.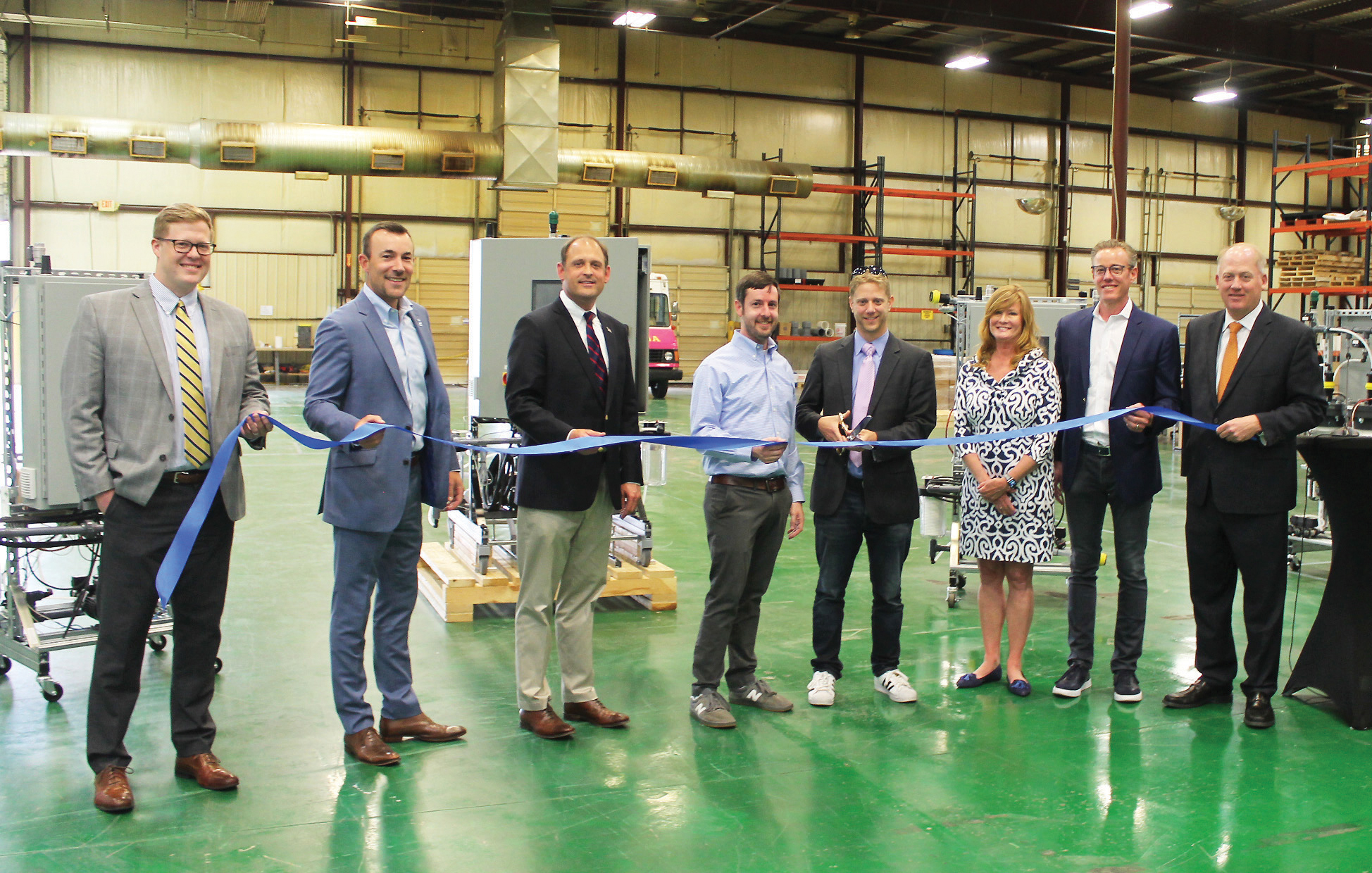 With six major medical centers supporting a strong base of health care providers that employ almost 20,000 practitioners and technicians, Lexington is the innovation corridor of Kentucky's life sciences industry. Lexington has leveraged its culture of innovation and commercialization, a superior business climate, UK's top-ranked research programs, and an expansive network of medical centers to provide an environment where a diverse life sciences industry can grow.
Economic development has always been conducted with regional partners, but over the last year that strategy has been amplified. Commerce Lexington engaged business leaders and elected officials in the nine-county economic development region to develop a regional economic development action plan that aims to improve our competitiveness with other peer cities and regions. A full-day regional summit in November will enable regional leaders to hear from national economic development experts and engage in a variety of breakout session discussions.
Commerce Lexington is committed to helping your business find a home in Central Kentucky. To find out more about the resources available to assist your business in its plans for growth and expansion, contact the economic development team at (859) 226-1621 or visit locateinlexington.com.