HIGHLAND HEIGHTS, Ky. — Northern Kentucky University announces that Dr. Ashish K. Vaidya, the institution's sixth president, will depart the university effective Dec. 19, 2022.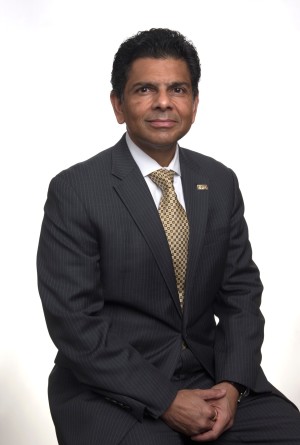 The NKU Board of Regents and Dr. Vaidya determined that the time is now for a leadership transition as the university embarks on a multi-year repositioning effort in response to changing market and financial pressures impacting all of higher education.
Dr. Vaidya arrived at NKU on July 1, 2018, and quickly created a strategic framework process to include both campus and community voices in the discussion on NKU's future. The resulting Success by Design strategic framework unveiled a new vision of NKU becoming nationally recognized for being a student-ready, regionally engaged university that empowers diverse learners for economic and social mobility. He also focused on enhancing NKU's commitment to equity, inclusion and diversity, creating the Chief Diversity Officer position and establishing the Chief Strategy Officer position to support NKU's core values and goals.
In collaboration with internal and external partners, Dr. Vaidya led the resolution of NKU's pension crisis in a manner that not only kept the pension for long-term employees but also saved the university over $73 million in cessation costs which will translate to annual savings on the bond payments of approximately $4 million. His active presence in Frankfort also increased NKU in the Commonwealth's Performance Funding Model. 
In his time leading NKU, Dr. Vaidya has raised the university's profile with his work as chair of the Horizon League Board of Directors, the American Association for State Colleges and Universities Board of Directors, the Federal Reserve Bank of Cleveland's Cincinnati Branch Board of Directors and as part of EAB's Moon Shot for Equity.
Dr. Vaidya and his partner, Dr. Nita Vaidya, plan to return to their home state of California.
Click here for more Kentucky business news.