FRANKFORT, Ky. — The Interim Joint Committee on Licensing, Occupations and Administrative Regulations heard ardent comments and testimony regarding gambling machines known as "gray machines."
This isn't the first time lawmakers have heard about the machines, as a measure to prohibit the machines in Kentucky failed during the last legislative session. Supporters of the machines say they bring in much-needed income, while opponents view them as illegal.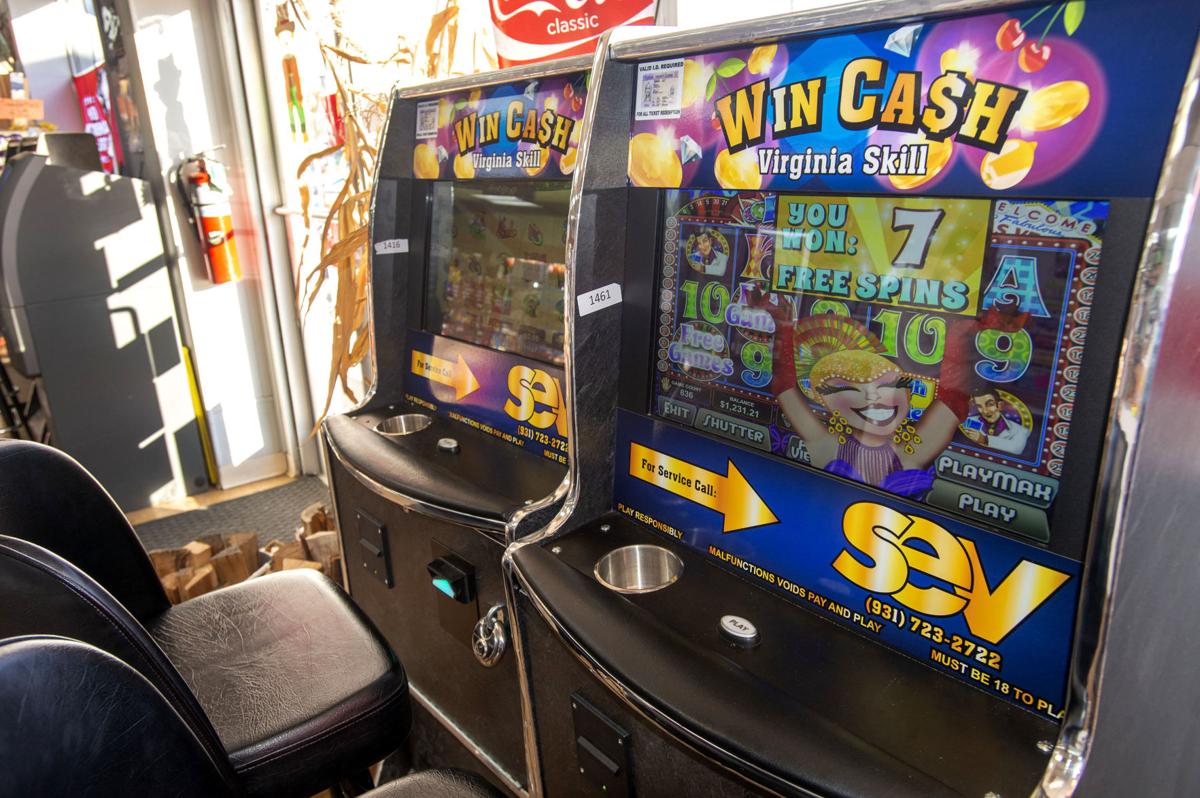 Frank Fina Sr., of Georgia-based Pace-O-Matic, testified that the company has a unique business model and operates legally. He explained several components of legislation he and others are pursuing.
"Last session, we received many questions regarding our business and the legal skill game industry," he said. "This session, we're working with Senator Howell and other legislators to introduce and hopefully pass legislation that will further define, regulate and tax the legal skill game industry here in Kentucky."
Fina said the measure would lead to strict rules on the skill game marketplace. He said it would eliminate illegal skill game operators and distributors, provide the state and the localities with additional tax revenue, and offer sustainable income to small businesses.
The measure would also designate the Kentucky Department of Revenue as the regulator and the Kentucky State Police as the enforcement arm. In addition, it would levy a 6% tax on game revenue and provide funding for both agencies, he said.
"We bear the costs of putting this business into the state. We don't ask for any assistance. And it is a win-win opportunity for both operators, locations and the state," he said.
Wes Jackson, owner of The Cue Club in Lexington, spoke in favor of the machines.
"One of the things that have greatly helped me over the last year has been adding skill games to my location," he said. "These games have become very popular with my customers, just like our billiards, darts, and shuffleboard. These machines are games of skill."
Speaking against the machines was Malcolm Cherry, commander of American Legion Post 23 in Bowling Green. He spoke about the thousands of dollars of taxes the organization has paid and the numerous instances in which the group has helped others.
"We run a really good organization. We do it legally with the gaming machines out there," he said.
Senate Majority Floor Leader Damon Thayer, R-Georgetown, said he would continue to support Rep. Killian Timoney's bill that would make them illegal.  He said three forms of legalized wagering exist in Kentucky – pari-mutuel, the lottery and charitable gaming.
"You talked about having a unique business model. Yeah, it's unique. It's illegal. You talked about being disruptive. Yeah, it's disruptive," Thayer said.
Rep. Ruth Ann Palumbo, D-Lexington, said she had been involved with many charitable fundraisers throughout the years and asked Fina if Pace-O-Matic has approached charities such as the Veterans of Foreign Wars (VFW) to host the machines. She also asked if they told those charities they might lose their tax status if they installed the machines.
Fina said the machines are already in use at "a number" of VFWs and other fraternal clubs that are charitable organizations.
Palumbo asked again about the tax status of the organizations and that they could lose their charitable licenses.
"I'm afraid, representative, I respectfully disagree. I don't see any avenue in which they would lose their charitable status while operating legal skill games," he said.
Timoney, R-Lexington, said that more needs to be done to establish the legality of the machines.
"There is something legal that has to occur here. Until that, they are 'gray.' They are not games of skill," he said.
He also expressed concern about charitable gaming.
Click here for more Kentucky business news.