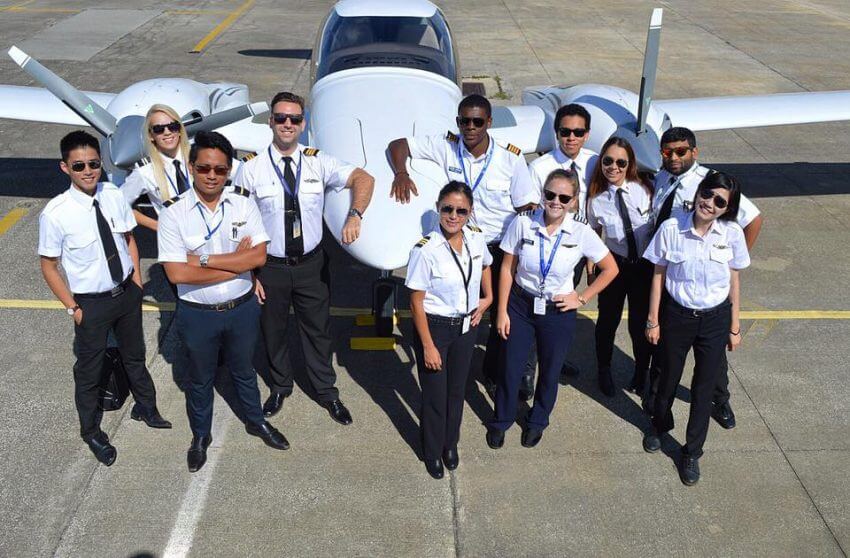 ERLANGER, Ky. — FEAM Aero, the largest leading provider of aircraft line maintenance services in the United States, has partnered with Epic Flight Academy to build a new aircraft mechanic training facility at the Cincinnati/Northern Kentucky International Airport (CVG).
A groundbreaking ceremony for the new facility took place on April 17, 2023. Attendees included local, state, and federal government officials, Ohio and Northern Kentucky economic development group representatives, and executives from CVG, FEAM Aero and the Epic Flight Academy.
Demand is high for aircraft mechanic positions in the Cincinnati region. CVG Airport serves more than seven million passengers per year and is one of the fastest-growing cargo airports in the U.S. CVG is the 7th largest cargo airport in North America and is home to Amazon Air's mega hub and DHL Express' Global Superhub for the Americas. Aircraft maintenance company, FEAM Aero, has a prominent hangar on CVG's campus and is building a large second hangar at CVG. FEAM has partnered with Epic Flight Academy to launch mechanic students into their careers and fuel cargo operations at the airport.
"The opening of this new school at CVG Airport is a significant step towards our goals of helping to expand the aviation maintenance technician workforce and diversifying the industry," said Cam Murphy, President of FEAM Aero. "Working with Epic in conjunction with CVG allows FEAM Aero to provide invaluable hands-on experience to all future AMTs by giving them real-world experiences, working on the various aircraft that enter our hangars, and the ability to work while in school. FEAM Aero is dedicated to building the AMT community of tomorrow by recruiting, training, and developing the next generation of talented individuals from all backgrounds, focusing on transitioning military personnel, women, and minorities. We are excited to award up to 8 scholarships to those interested in attending Epic Flight Academy's maintenance school at CVG Airport this inaugural year."
"Partnering with educational institutions to prepare students for an aviation career is a priority for us at CVG," said Candace McGraw, CEO of CVG. "We look forward to welcoming Epic Flight Academy to our campus to complement our strong partnership with FEAM Aero. Together, we will transform lives and unlock new career opportunities for people in our region, all while helping fuel continued aviation economic growth."
"We are very proud of our FAA-certified aircraft mechanic training," said Josh Rawlins, COO of Epic Flight Academy. "Our graduates are highly sought after and the knowledge and skills they acquire prepare each of them for rewarding careers. We are excited to partner with a company like FEAM Aero at this location."
Cincinnati Commercial Contracting (CCC) will manage the building design and construction process. When completed, the building will be 32,292 square feet with parking and classroom space to house up to 300 students and staff.
The school is expected to be completed by early 2024, with enrollment at the location to commence soon thereafter.