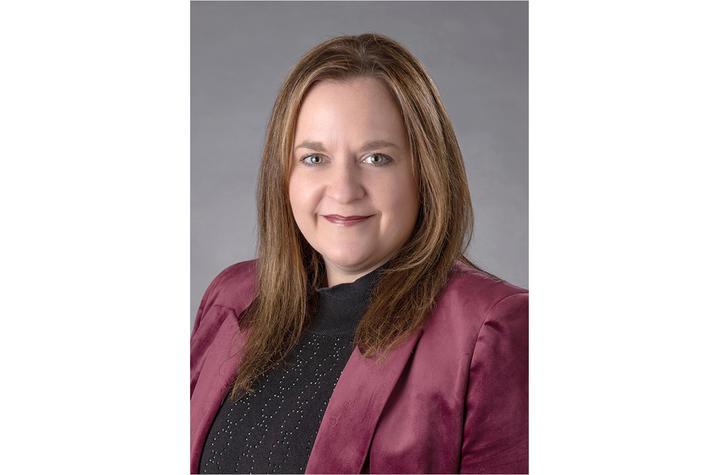 LEXINGTON, Ky. — Sara Marks has been named president/CEO of King's Daughters, effective April 30. The announcement was made by University of Kentucky acting co-executive vice presidents for health affairs Robert S. DiPaola, M.D., and Eric N. Monday, Ph.D., and was approved unanimously by the Royal Blue Health Board.
Marks, who previously was chief operating officer, was named interim CEO in December 2022 upon the retirement of Kristie Whitlatch, who served King's Daughters for 35 years. Marks will now be taking on the role permanently.
As president/CEO, Marks will be responsible for all daily operations for King's Daughters and provide vision and strategic leadership for the organization by working with the board of directors, the University of Kentucky leadership and the senior leadership team. She will be responsible for developing and implementing policies and procedures, short-and long-range goals, objectives and plans and for the overall direction, coordination, development and evaluation of senior leaders. She will report to the UK executive vice president for health affairs in this role.
"Sara has demonstrated during her time as interim president/CEO and throughout her career at King's Daughters that she is a very capable leader for the organization," said Monday. "Her experience and passion in elevating and serving the employee teams at King's Daughters is evident and makes her a great choice for the health system's future. We look forward to her many accomplishments in this role."
Marks has worked at King's Daughters since 2006 and has held positions including vice president of the Kentucky Heart Institute and vice president of King's Daughters integrated practices before being named vice president and chief operating officer in August 2018. She has a bachelor's degree in business focusing on health care administration and is pursuing an MBA.
Additionally, Autumn McFann, who serves as senior vice president and chief administrative officer (CAO) and chief financial officer (CFO) of King's Daughters, will also take on the role of assistant treasurer and CFO of Beyond Blue Corporation, a wholly-owned affiliated corporation of the University of Kentucky, and will be responsible for fiscal activities of the corporation reporting to the chair and treasurer of the corporation.
McFann has a bachelor's degree in business administration and an MBA and also is a certified public accountant. She has been employed at King's Daughters since 2004 and held positions including controller, director of financial operations and director of internal audit before being named vice president and chief financial officer in February 2014.
Ashland-based King's Daughters (KD), the largest employer in northeastern Kentucky, officially became part of UK on Dec. 1, 2022 — a move that creates greater access to high-quality care for more Kentuckians.